'His vision has changed the lives of hundreds of thousands of security practitioners'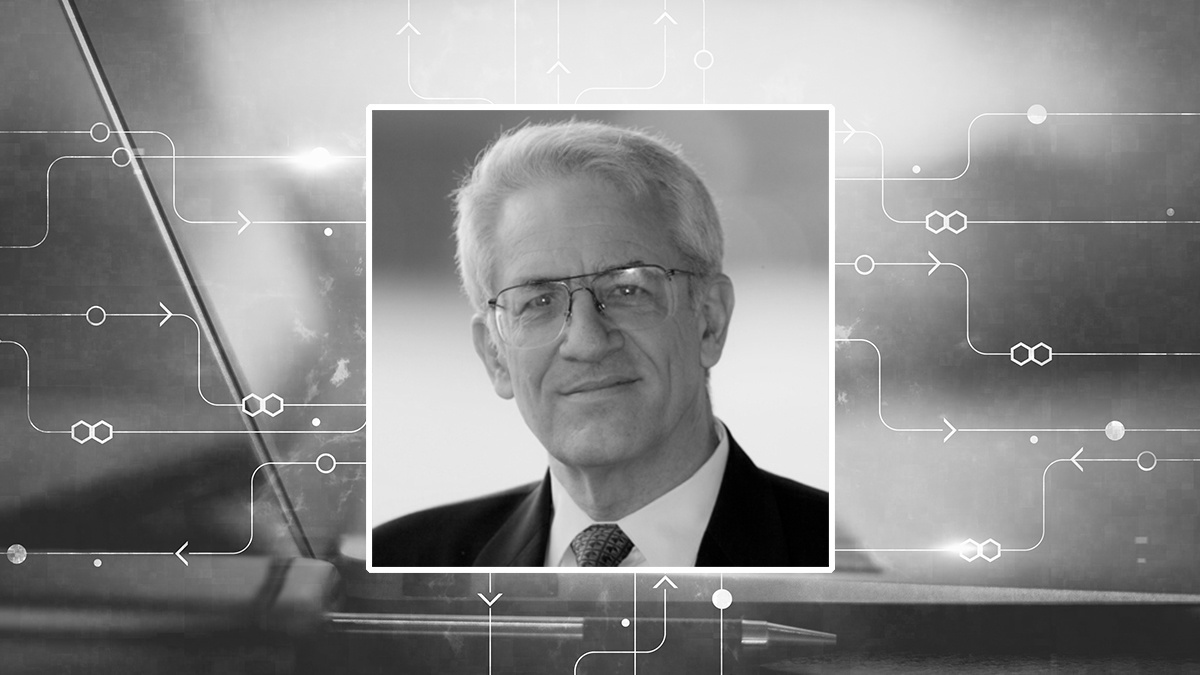 OBITUARY Alan Paller, founder of cybersecurity training organization the SANS Institute, has died, triggering a flood of tributes from the global infosec community.
"It is with deep sadness that SANS Institute announces that SANS founder Alan Paller, 76, passed away on November 9," the US-based security certification and training organization announced yesterday (November 11).
Paller founded SANS – short for 'SysAdmin, Audit, Network and Security' – in 1989 and the organization went on to train more than 40,000 cybersecurity practitioners annually.
He was also founder and president emeritus of SANS Technology Institute, the US' first regionally accredited, dedicated cybersecurity college and graduate school.
Federal government
Paller's influence extended beyond the information security industry and into federal government.
He testified before the US Senate and House of Representatives and was a member of both President Clinton's National Infrastructure Assurance Council and the NASA Advisory Council.
He also co-chaired and headed cybersecurity taskforces for the Department of Homeland Security and Federal Communications Commission respectively.
Read more of the latest infosec industry news
In 2005 these immense contributions were recognized in the form of an Azimuth Award, given by government agencies in recognition of his lifetime contributions to improving the federal government's information technology systems.
More recently, Paller was also president of the National Cyber Scholarship Foundation, whose mission – to unearth and nurture, via high schools and colleges, 25,000 'Cyber Stars' by 2025 – was truly aligned with Paller's abiding passion.
'Nothing short of monumental'
"This is a profound loss, and our thoughts and prayers are with his family," said Eric Bassel, CEO of SANS Institute. "He was not only a beloved colleague but a treasured friend and mentor.
"Alan, many years ago, set SANS on the path that we have built on year after year. His vision has changed the lives of hundreds of thousands of security practitioners. His contribution to the industry was nothing short of monumental, and even in his last weeks he continued his life-long drive to make the world secure and to build the next generation of security defenders."
Johannes Ullrich, SANS Technology Institute dean of research, has penned his own tribute. "We do not talk a lot about breaches prevented," he wrote on the SANS Internet Storm Center, another brainchild of Paller's.
"But I hope Alan will be remembered for data that was not stolen and files that didn't get encrypted for ransom. Alan's legacy is that a lot of bad things did not happen, and that a lot of good people entered this field to help."
In another tribute, Federal News Network executive editor Jason Miller said: "Alan Paller loved to talk about the soft skills of cybersecurity. And he did so with a passion, a conviction and a sincerity rarely seen in the federal community."
Phil Hagen, director of the SANS research and operations center, tweeted: "He truly forged this industry and never ceased improving it, along with every one of us who play a part. May we all have even a fraction of his impact on the world."
Our thoughts and condolences go out to Alan's loved ones.
CONTINUE READING Black Hat Europe: Laws and regulations need to change to secure world's digital infrastructure