Emerging from Google's secretive X research facility, the Chronicle platform will use machine learning to help fight cybercrime on a global scale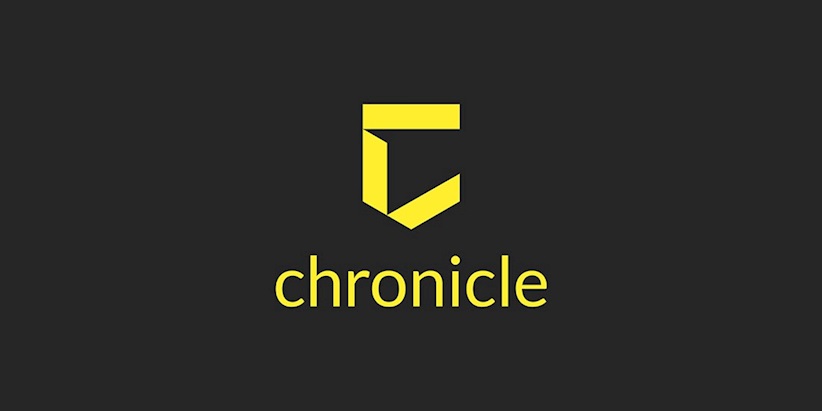 Google parent company Alphabet, Inc. has launched Chronicle, a new cybersecurity business that aims to help enterprises find and stop cyber-attacks before they cause harm.
Drawing from the experience of security veteran Stephen Gillett and seasoned Google engineers Mike Wiacek and Shapor Naghibzadeh, Chronicle is being promoted as a new cybersecurity intelligence and analytics platform that will allow businesses to better manage and understand their own security-related data.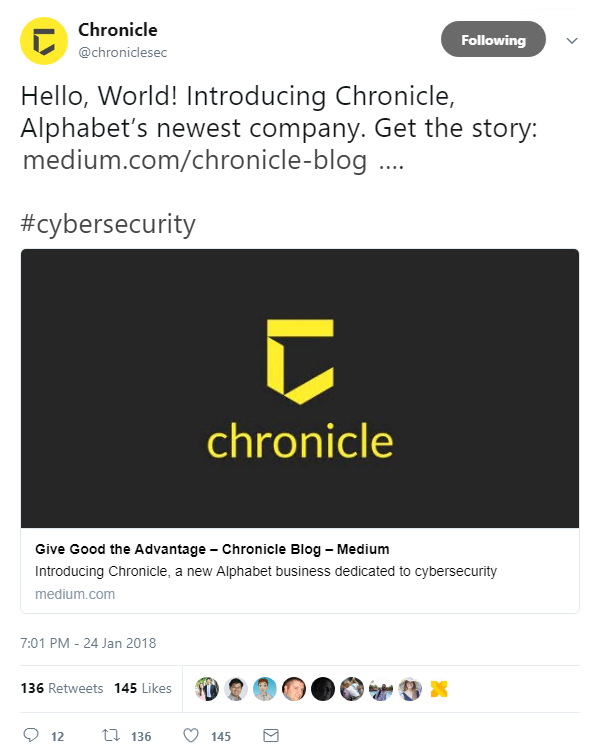 The Chronicle team has been quietly operating out of Google's secretive X research and development facility since February 2016. Now, two years down the line, Gillett officially unveiled the new business in a blog post yesterday.
"Security threats are growing faster than security teams and budgets can keep up, and there's already a huge talent shortage," said the former Symantec COO, who heads up the new Alphabet initiative.
"The proliferation of data from the dozens of security products that a typical large organization deploys is paradoxically making it harder, not easier, for teams to detect and investigate threats."
According to Gillett, Chronicle will improve both the speed and impact of security teams' work by making it easier, faster, and more cost-effective for them to capture and analyze security alerts.
"Chronicle has a significant asset: we're building and running it on the same fast, powerful, highly-scalable infrastructure that powers a range of other Alphabet initiatives that require enormous processing power and storage," he said.
"Add in some machine learning and better search capabilities, and we think we'll be able to help organizations see their full security picture in much higher fidelity than they currently can."
VirusTotal, the malware intelligence service acquired by Google in 2012, has been brought into the Chronicle fold, although Gillett said it will continue to operate as it has for the last few years.
A new chapter
Although news of Alphabet's dedicated cybersecurity business will be enough alone to capture the attention of the global infosec community, some will perhaps be disappointed that the Chronicle manifesto contains little in the way of technical specifics.
While Gillett himself admits that "this mission is going to take years", he underlined the team's commitment to the new venture, which is being shaped through partnerships with "a number of Fortune 500 companies".
Moreover, given the Mountain View tech giant's track record of delivering cutting-edge solutions to a wide range of sectors, it seems likely that Chronicle will indeed pull through with its promise of adding value to the existing cybersecurity narrative.