Help us shape our content and direction as we look ahead to 2021 and beyond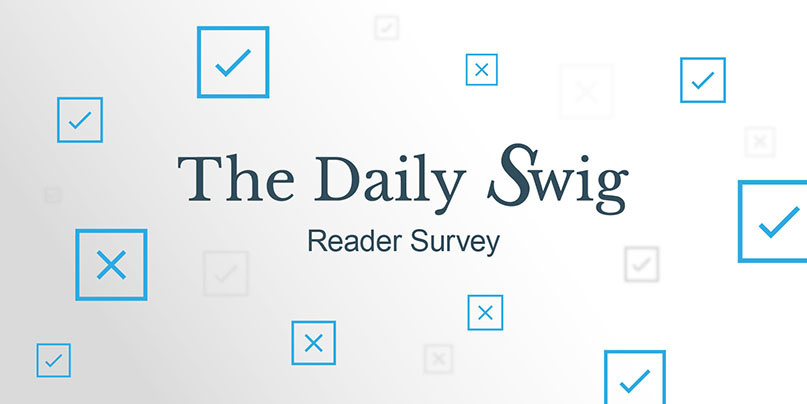 Time flies! The Daily Swig was launched by PortSwigger Web Security, the makers of Burp Suite, back in 2017.
Along with the fantastic Web Security Academy, The Swig forms part of our goal of enabling the world to secure the web and giving back to the security community with free training, news, and research platforms.
As editor of the site since its inception, I'm extremely proud of the achievements our small team has achieved.
In just three years we've grown from an 'idea on a napkin' to become a fully-fledged infosec news site with hundreds of thousands of readers each month.
Our journey, however, is far from over: As we continue in our quest to continually provide leading web security news and analysis, your feedback is vital.
If you have five minutes to spare, please do make your voice heard by completing the Daily Swig 2021 Reader Survey. Your feedback will help shape our future direction and help us to bring you more of the content you want.
Click here for the Daily Swig 2021 Reader Survey
Thanks for your ongoing support. Here's to the next three years and beyond!
– James
PS: Don't forget to keep sending your stories/tips to dailyswig@portswigger.net.
READ MORE Latest web hacking tools – Q4 2020