Nations commit to information exchange agreement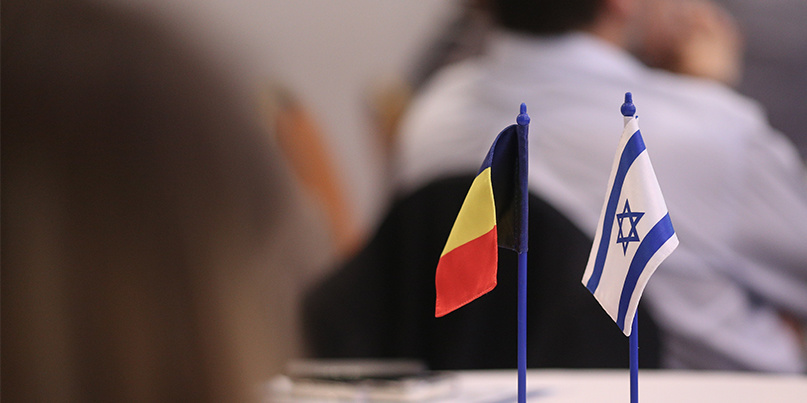 Israel has signed an agreement with Romania to cooperate in cybersecurity research and development.
The two countries agreed on a memorandum of understanding earlier this year, vowing to work together to strengthen security across both nations.
Romanian Prime Minister Viorica Dăncilă, who attended the signing ceremony, told local media at the time: "I believe that it's a good time to capitalize the openness expressed by the two countries, Romania and Israel, to cooperation in research, technology and industrial development in cybersecurity, to protect our organizations, institutions, and our citizens."
The agreement was signed during the third annual Romania–Israel Cyber Security Forum, held in Bucharest in June.
Beyond borders
International cooperation plays a key role in cybersecurity, as challenges go far beyond national borders, Dr Ioan-Cosmin Mihai, associate professor at the Romanian Association for Information Security Assurance, told The Daily Swig.
"Collaboration with other states is mandatory in order to combat the cybercrime phenomenon, because the threats to the information systems are characterized by an increasing dynamic and a global character, making them difficult to identify and counteract," Dr Mihai said.
"Romania is in a continuous process of strengthening cybersecurity at the national level, both from a legal, institutional and procedural point of view and efforts are being made by the responsible authorities in this field."
Romania has already followed in Israel's footsteps by implementing practices such as its cybersecurity hotline, a call center offering free advice to citizens which can be accessed by dialing 1911.
The two nations also place an emphasis on exchanging information regarding cyber incidents and vulnerabilities within their own borders.
Innovation hub
Romania has made waves recently with its cyber start-up industry. In 2017, tech start-ups made an estimated €53 million ($60 million), a three-fold increase over the previous year.
Israel is famously referred to as 'the start-up nation' due to the fact that it has the highest number of new businesses per capita in the world – around one for every 1,400 people.
Could Romania, a country with double the population (around 19.6 million, as opposed to 8.5 million), one day rival Israel's success?
"Although the start-up ecosystem is in its early stages, Romania has great potential to become an important innovation hub in central and eastern Europe," Dr Mihai says.
"Romania represents a very good location for start-ups and investors in Europe, providing access to a good start-up ecosystem and many talented people.
"The accelerators and acceleration programs available to local entrepreneurs have multiplied in the last years, offering mentoring, connections and, sometimes, early-stage funding."
However, he notes, as the nation welcomes greater technology, more complex security problems can arise – leaving these tech-savvy start-ups vulnerable to attack.
"The cyber-threats have evolved a lot, and the diversity of cyber-attacks demonstrates the need [for more] complex security solutions," Dr Mihai said.
"Technologies are shifting by the minute, from cloud security tools to solutions powered by artificial intelligence and machine learning capabilities – the rate of change is impressive.
"It is clear that cybersecurity is in a top priority for many companies, so we hope that more Romanian start-ups will focus on developing cybersecurity tools."