Mystery attack blights Demant's financials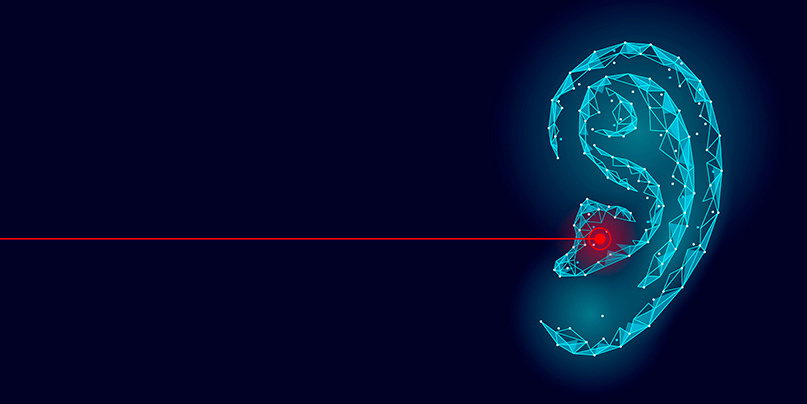 International hearing aid manufacturer Demant has warned investors that a cyber-attack which hit the firm earlier this month may cost up to 650 million kroner (approximately $95 million).
Demant, the maker of Oticon-branded hearing aids, explained in a statement issued late last week that it is still in the process of recovering from an unspecified "cyber incident" that occurred on September 3 and disrupted the manufacture and distribution of its products.
The Danish firm responded to the attack by "shutting down IT systems across multiple sites and business units" in order to contain the problem. Even though it acted promptly, and data backup was largely intact, its business was nonetheless severely affected.
"We expect to have the remaining business-critical systems, applications and servers recovered within the next two or three weeks," Demant's statement explains. "Our distribution facilities continue to run at full capacity, while our production lines in Poland as well as production in Mexico are quickly approaching full capacity."
"We are still in the recovery and ramp-up phase at our amplifier production site in Denmark and at our cochlear implants production site in France," it added.
The symptoms of the breach suggest that Demant was hit by some form of ransomware, but this remains unconfirmed.
The Daily Swig has approached Demant for comment and will update this story as and when more information comes to hand.
Running the numbers
Based on a preliminary estimate, the firm expects a financial hit of between DKK 550-650 million ($80-95m) as a result of the incident.
Direct losses from the breach come out at a relatively modest DKK 50 million ($7.3m) with lost sales and weakening of anticipated growth momentum having a far bigger effect. A deduction of an expected insurance coverage of approximately DKK 100 million ($14.6m) also takes up a sizeable slice of the pie.
Disaster struck during Demant's biggest sales period of the year. By concentrating on supporting existing customers in the aftermath of the breach, Demant has had to scale back its ambitions for the financial year, focusing instead on dealing with backlogs, rebuilding inventories its supply chain, and reducing turnaround times of repair and custom-made hearing aids.
The majority of affected retailers selling Dermant hearing aids are now said to be back up and running, with clinics in Australia, the US, Canada, and the UK being the markets impacted the most.
Because of the incident, Demant expects to make an operating profit for 2019 to DKK 2,000-2,300 million or up to $336m (significantly down from the previously forecasted DKK 2,650-2,850 million - up to $417m).
The estimate is based on the assumption that Demant's ongoing recovery process will proceed according to plan. The firm has temporarily suspended its share buy-back scheme in response to the incident.
Søren Nielsen, president and chief executive of Demant, commented: "The cybercrime has had a significant impact on our ability to generate the growth we expected for the second half-year, and even though our commercial operations are doing their utmost to make up for the impact of the incident, we are in a situation where we cannot execute on our ambitious commercial growth activities to the planned extent.
"We are working around the clock to return to our growth-oriented business focus, while minimising the impact on customers and users of our products."
Demant share price fell back by around 20% since the breach was announced.