Price of bitcoin slides as Korean crypto-exchange releases details of "cyber intrusion"
The price of bitcoin hit a two-month low this morning, as details emerged of a hack against South Korean crypto-exchange, Coinrail.
In a statement posted to its website today, Coinrail said a "hacking attempt at dawn" on June 10 had resulted in the loss of around 30% of the coins traded on the exchange.
While the organization said the exact value of the stolen currency is yet to be confirmed, South Korean news agency Yonhap, citing unnamed sources, said this could be in the region of KRW40 billion ($37 million).
Coinrail said the remaining assets have been moved to an offline 'cold wallet' to protect its reserves from any further attacks. Transactions and withdrawals on the exchange have been put on hold while the service is stabilized.
Trading data from CoinMarketCap indicates that the price of bitcoin tumbled 7.4% to a two-month low of $6,709 on June 11, before recovering slightly in morning trading.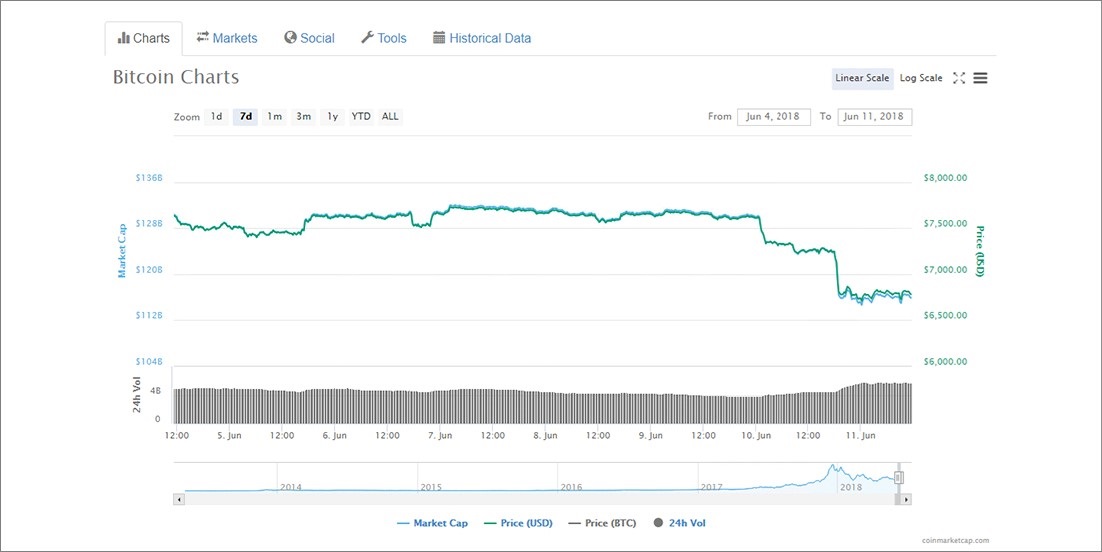 It should be noted that while many outlets were quick to peg the bitcoin price drop on security concerns following the Coinrail hack, others said the crash is the result of ongoing (and unrelated) price manipulation and panic selling in the cryptocurrency market.

Coinrail said it is assisting authorities with their investigation.