Following a spate of brute force hacking attempts, Fortnite players have been urged to implement two-factor authentication on their user accounts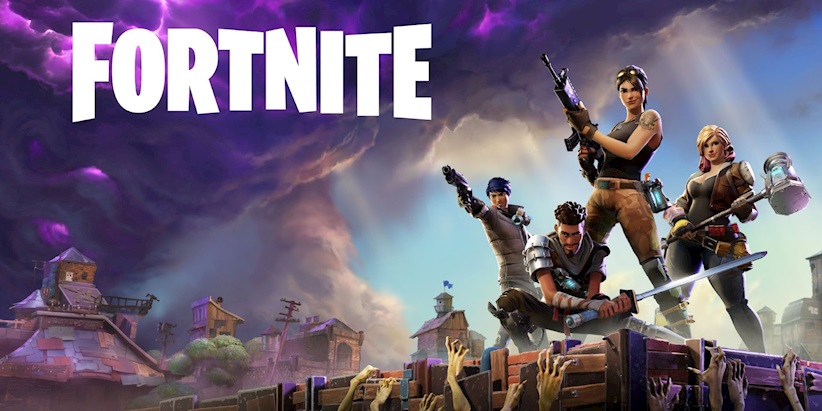 Since its launch back in September, Fortnite Battle Royale has grown to become one of the hottest video games on the planet right now – with an estimated 40 million players across PC, PlayStation, Xbox, and iOS.
Epic Games' free-to-play title – a continuation of the hugely popular battle royale genre – sees 100 players drop in on an ever-shrinking map, collecting resources and weapons, and fighting it out to be the last person standing.
While the premise is simple, Fortnite is quickly becoming a global phenomenon, with Epic Games reporting 3.4 million concurrent players earlier this month and live stream records being broken on both Twitch and YouTube.
The game's success, however, hasn't escaped the attention of hackers, who continue to be brute forcing accounts in the hopes of gaining access to V-Bucks – the in-game virtual currency used to purchase cosmetic upgrades and other items.

"We are aware of instances where users' accounts have been compromised using well-known hacking techniques and are working to resolve these issues directly with those players affected," an Epic Games spokesperson told The Daily Swig.

"Any players who believe their account has been compromised should reach out to our player support immediately."
Following a spike in reports of attempted hacks against user accounts, Epic Games recently issued a security alert urging players to use unique passwords, be wary of websites offering free V-Bucks, and implement two-factor authentication (2FA).
"Epic continues to work with our customers who have been impacted by credential stuffing or brute force attacks," the developer said. "Epic has made 2FA available to protect against these attacks and therefore strongly encourages our users to enable it. Instructions can be found here."
"We'd also like to remind players that visiting websites or clicking links claiming 'free' V-Bucks or in-game items is unsafe. We encourage players to guard their account information and not to trust third-party websites with their account information."