Executives deny secret mining of data amounted to a 'leak'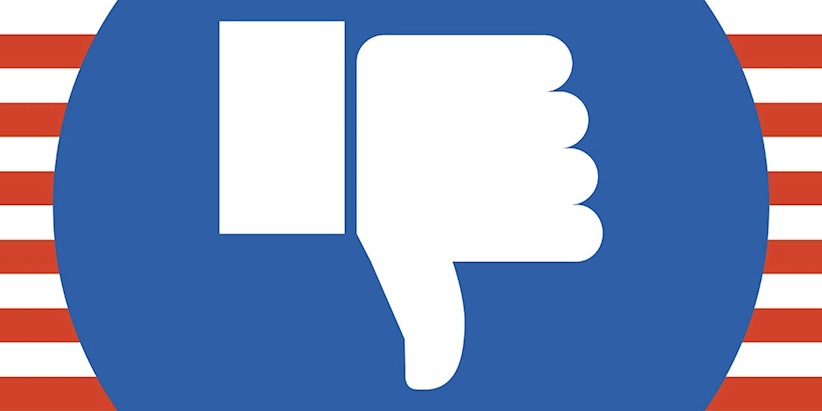 Facebook executives have denied that the harvesting of millions of users' profiles by Cambridge Analytica amounted to a 'data breach', as the scale of the scandal was revealed.
London-based Cambridge Analytica is accused of mining data from 50 million Facebook accounts to analyze and influence voters in last year's US presidential election.
It stands accused of improperly accessing the personal information of social media users to generate psychological profiles back in 2014.
The company also allegedly used its findings to analyze and influence voters.
At the time, Cambridge Analytica was owned by billionaire Robert Mercer and run by President Trump's former adviser, Steve Bannon.
It allegedly used the data to predict and target voters, and worked with the Trump campaign as well as the 'Leave' campaign during the UK Brexit polls.
But Facebook has denied that these practices amounted to a breach, as the data was not collected as the result of a hack.
Executive Andrew Bosworth tweeted: "This was unequivocally not a data breach.
"People chose to share their data with third party apps and if those third party [sic] apps did not follow the data agreements with us/users it is a violation.
"No systems were infiltrated, no passwords or information were stolen and hacked."
Facebook CSO Alex Stamos also said in a series of tweets that have since been deleted: "The recent Cambridge Analytica stories by the NY Times and The Guardian are important and powerful, but it is incorrect to call this a "breach" under any reasonable definition of the term.
"We can condemn this behavior while being accurate in our description of it."
Background
The alleged breach was unveiled by whistleblower Christopher Wylie, who worked at Cambridge Analytica under Steve Bannon.
He told the Observer: "We exploited Facebook to harvest millions of people's profiles. And built models to exploit what we knew about them and target their inner demons.
"That was the basis the entire company was built on."
Data was harvested through an app called thisdigitallife, which was built by Aleksandr Kogan through his company Global Science Research (GSR) together with Cambridge Analytica.
It paid hundreds of thousands of users to undertake a personality test and asked them to use the results for 'academic use'.
But the app was also accessing the profiles of their friends, allowing it to collate data from 50 million profiles.
This is contrary to Facebook's policy, which allows apps to access friends' data to improve user experience but not to be sold on or used for advertising.
The discovery outraged users, senators, and British MPs, who claimed Cambridge Analytica CEO Alexander Nix and Mark Zuckerberg lied to them about how they were using data.
The UK's Information Commissioner's Office (ICO) is investigating the incident.
Information commissioner Elizabeth Denham said: "We are investigating the circumstances in which Facebook data may have been illegally acquired and used.
"It's part of our ongoing investigation into the use of data analytics for political purposes which was launched to consider how political parties and campaigns, data analytics companies and social media platforms in the UK are using and analyzing people's personal information to micro-target voters."
After the reports, Facebook shares dropped by nearly 8% in afternoon trading in New York today.