More than 140,000 individuals fell victim to non-payment, personal data breaches, and phishing crimes last year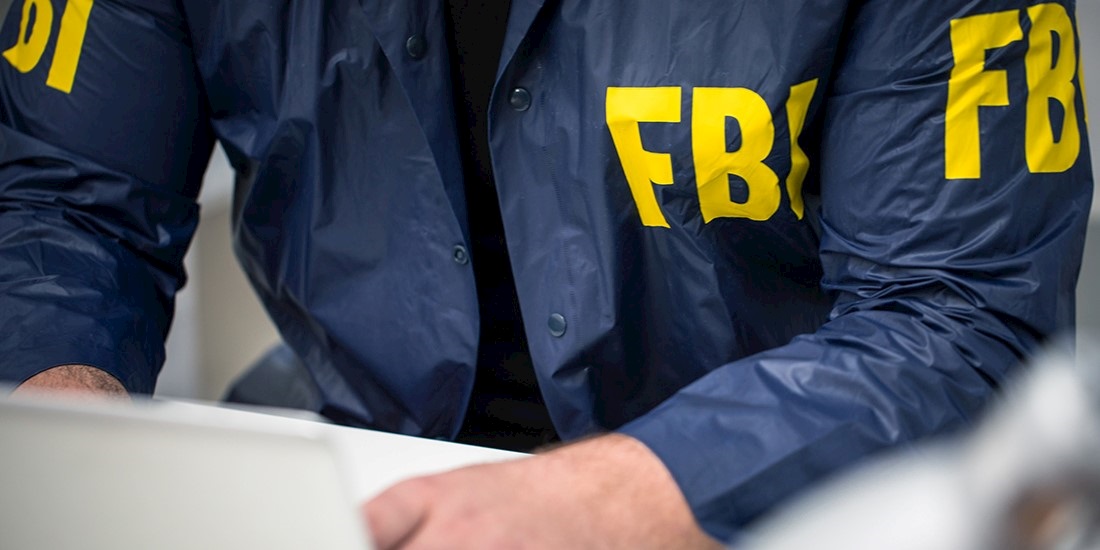 In 2017, the FBI's Internet Crime Complaint Center (IC3) received a total of 301,580 complaints, with reported losses due to internet-based crime exceeding $1.4 billion.
Published earlier this week, IC3's 2017 Internet Crime Report provides a snapshot of the threat landscape and the growing economic impact of internet crime.
Over the last five years, the unit received an average of around 284,000 complaints per year – or 800 complaints per day.
According to IC3, the top three crime types in terms of victim count in 2017 were non-payment/non-delivery, personal data breach, and phishing, with crimes of this nature claiming more than 140,000 victims last year.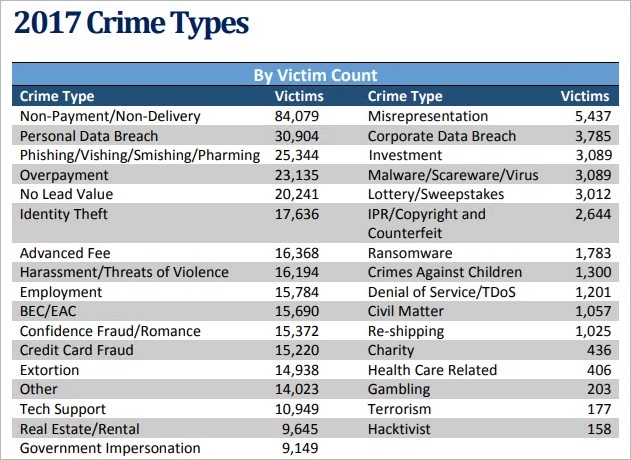 The top three crime types with the highest reported loss were business email compromise, confidence or romance fraud, and non-payment/non-delivery.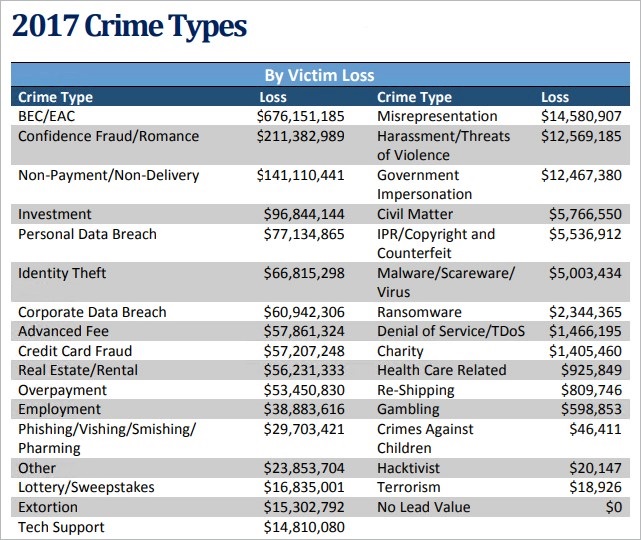 As the lead federal agency for investigating cyber-attacks by criminals, overseas threat actors, and terrorists, IC3 provides the public with a convenient reporting mechanism to submit information concerning suspected internet-facilitated criminal activity.
Eighteen years since its inception, the unit reached a new milestone in 2017 when it received its four millionth consumer internet crime complaint on October 12.
While this year's Internet Crime Report features success stories from two high-profile fraud and extortion cases initiated from IC3 complaints, Scott Smith, assistant director of the FBI's cyber division, said the crime unit's work was far from over.
"As cybercriminals become more sophisticated in their efforts to target victims, we must continue to transform and develop in order to address the persistent and evolving cyber threats we face," Smith said.