Top infosec trends in the social media spotlight this week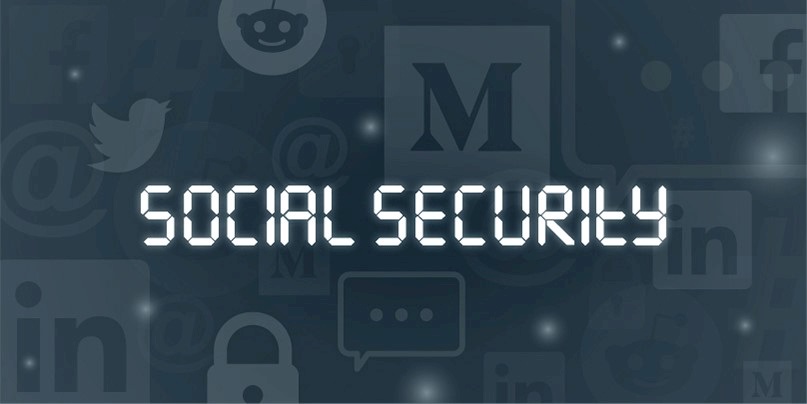 Canadian crypto-exchange QuadrigaCX announced it has 'lost' access to C$190 million this week after its CEO, who had sole access to the wallet keys, died suddenly.
Gerald Cotten passed away in India last year due to complications with Crohn's disease, the company reported on its Facebook page.
Unfortunately for QuadrigaCX customers, Cotten was the only person with access to their funds – amounting to US$144 million – which is, reportedly, now inaccessible.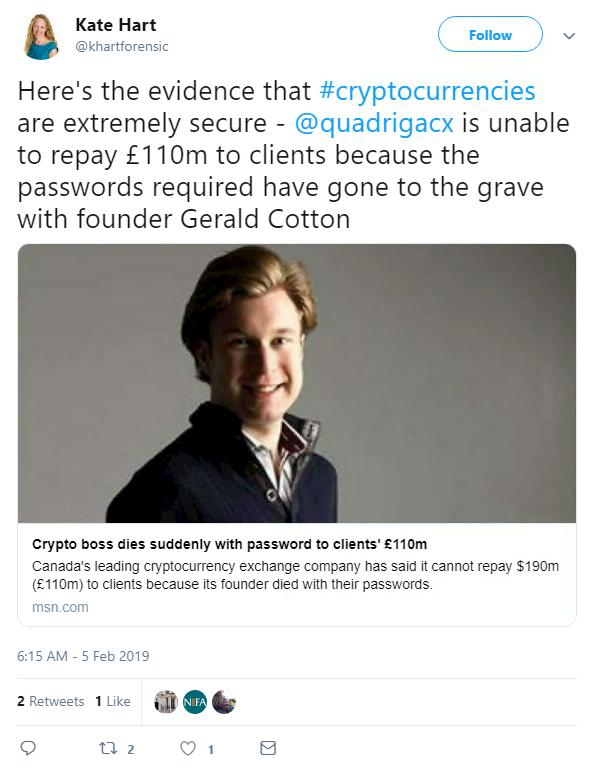 Canadian bank CIBC froze accounts related to the exchange after it failed to determine who owned them, leaving 900,000 QuadrigaCX users out of pocket.
The company filed for creditor protection last week, but its customers are expectedly angry over the situation.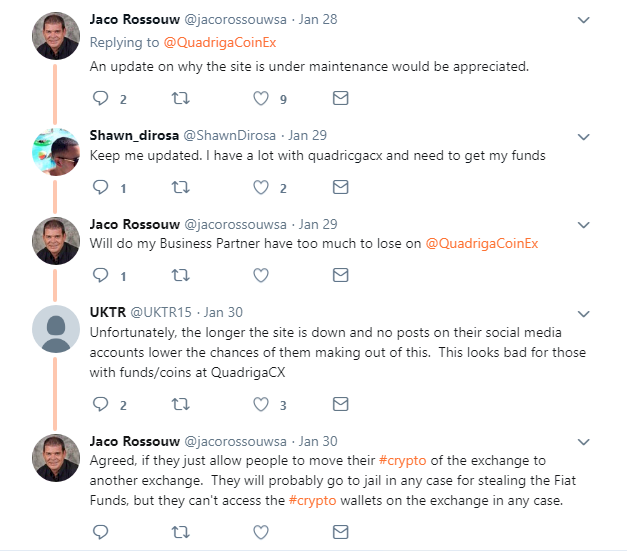 Last month, Have I Been Pwned? creator Troy Hunt raised the alarm after a huge data dump was discovered online.
The database, named 'Collection #1', contained the email addresses and passwords of 773 million people, and is believed to have been accumulated from a number of historical data breaches.
This week, the origins were finally unveiled by Recorded Future, which attributed the database to an actor known as 'C0rpz'.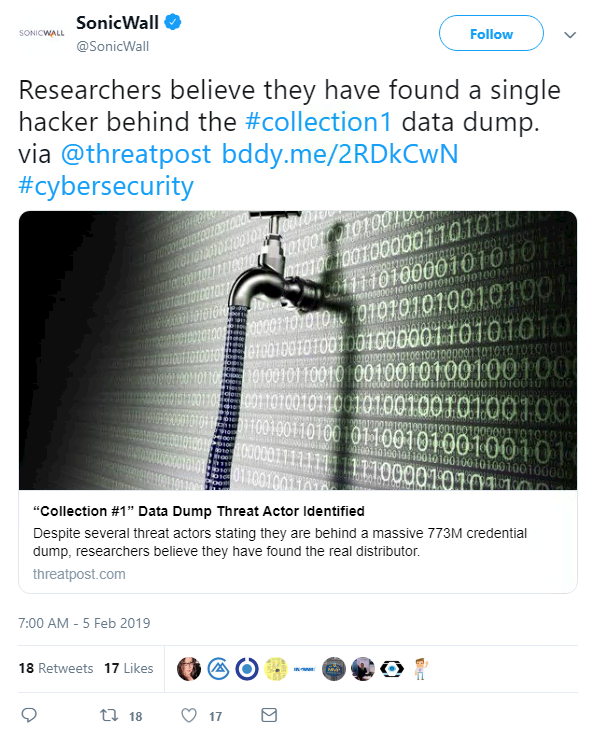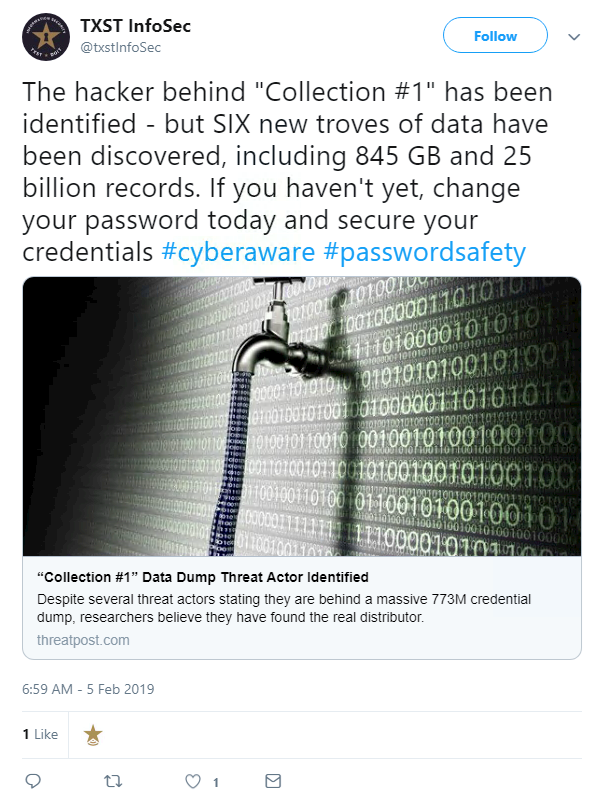 While the collection did not necessarily mean a new breach – the data had been leaked already – the dump yet again raised concerns about credential stuffing, aka hackers using repeated email/password combinations to gain access to other accounts.
In case you need reminding again – don't reuse your passwords.
Safer Internet Day was celebrated this week, and the infosec community gave their best hat tips on how to navigate the web securely.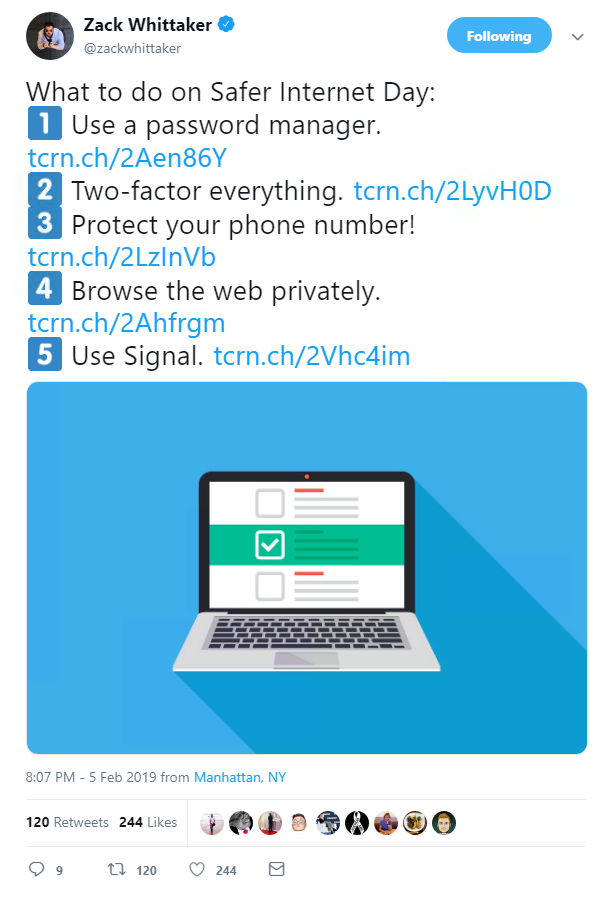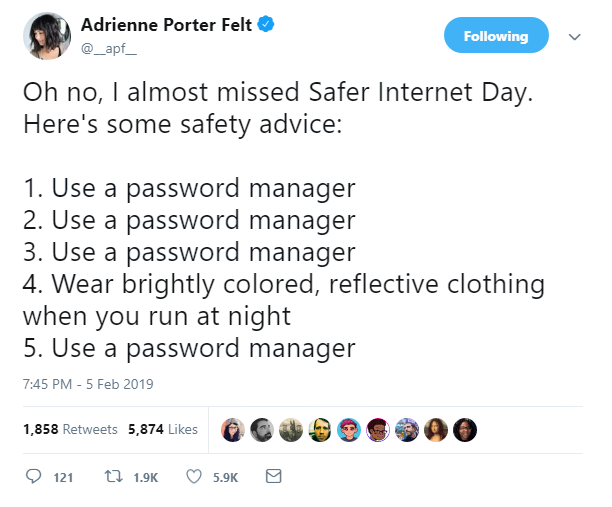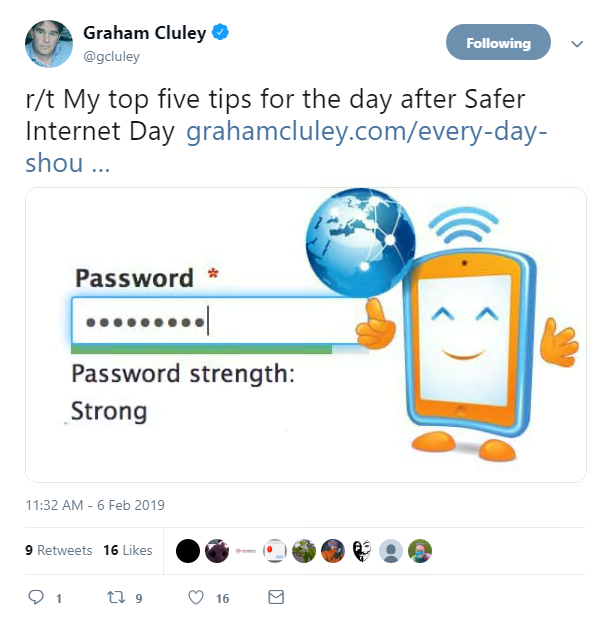 The annual awareness day was also a chance to teach kids and the wider community about permission, consent, and other aspects of online safety.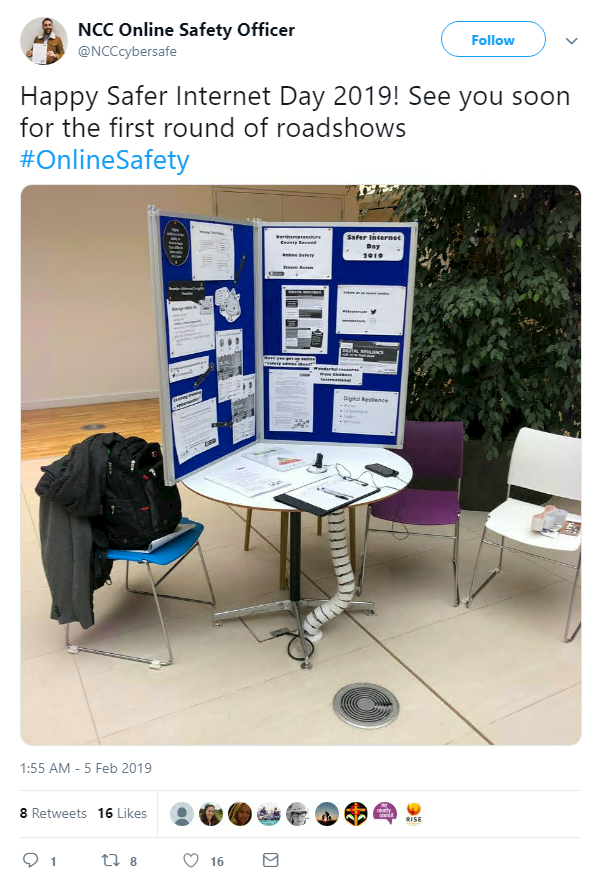 Finally, the New York Times posted a video slamming Facebook on the 15th anniversary of the social media giant's creation.
Zuck & Co. celebrated 15 years this week and to mark the occasion, the NYT took a look back at its 'greatest' achievements, including privacy issues and the infamous Cambridge Analytica scandal.
The damning clip was created in the style of Facebook's very own 'friendaversary' videos, which are auto-created to display shared content between two users, such as photos they've both been tagged in.
You can watch the video on the NYT Twitter account below.