Top infosec trends in the social media spotlight this week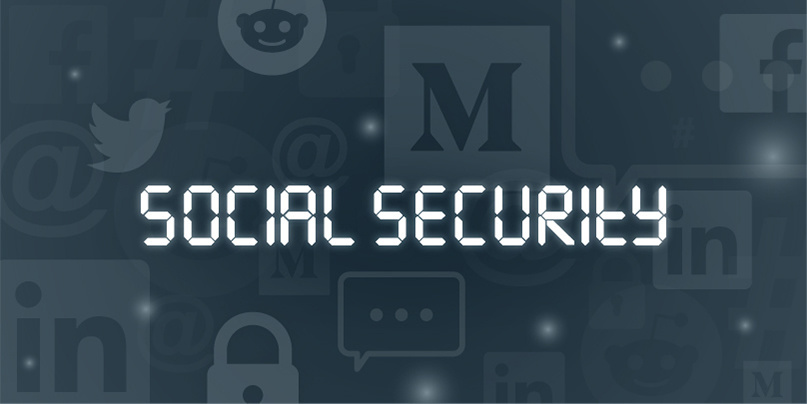 The week started out with a bang in the Twitterverse after the organizers of prominent cybersecurity conference Black Hat USA decided to pull the headline act scheduled for its upcoming August event.
US Representative and former CIA officer Will Hurd was announced as keynote speaker for the 2019 event on June 13. He was unceremoniously removed from the line-up the following day over issues that left the infosec community divided.
Hurd was initially chosen for his commitment to pushing cybersecurity initiatives though Congress and helping to modernize technical infrastructure throughout government, Black Hat said.

However, his voting record on anti-abortion laws and defunding Planned Parenthood were among the reasons for community outcry in a typically male-dominated industry.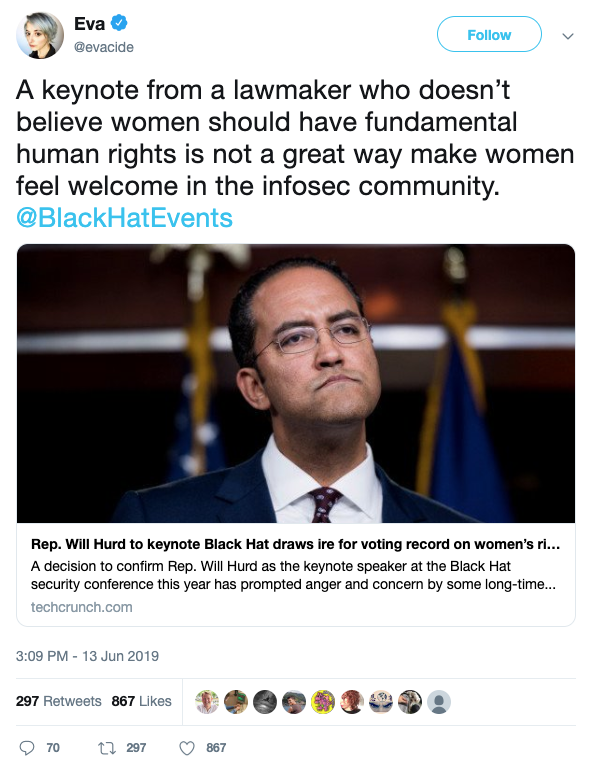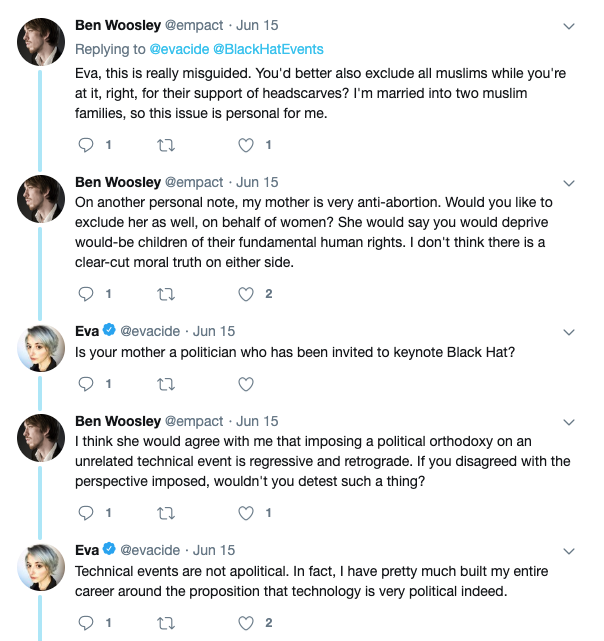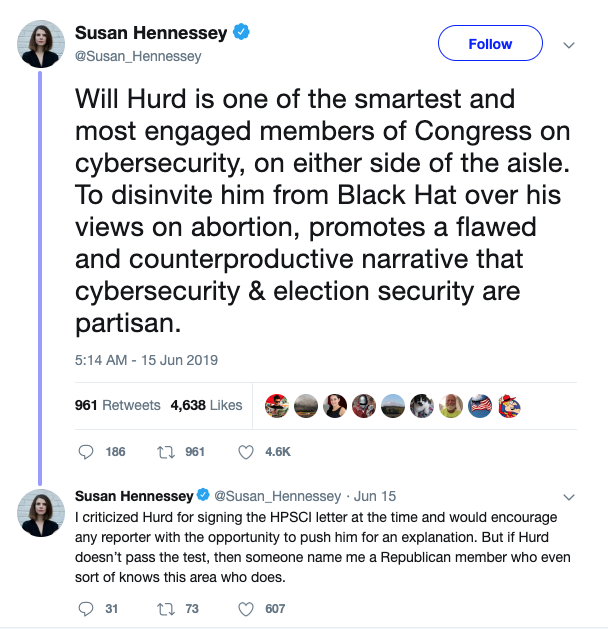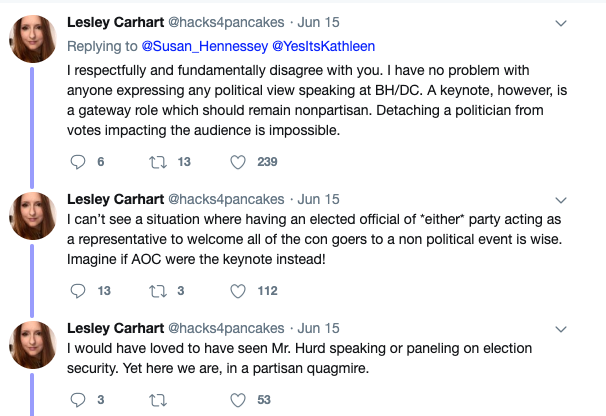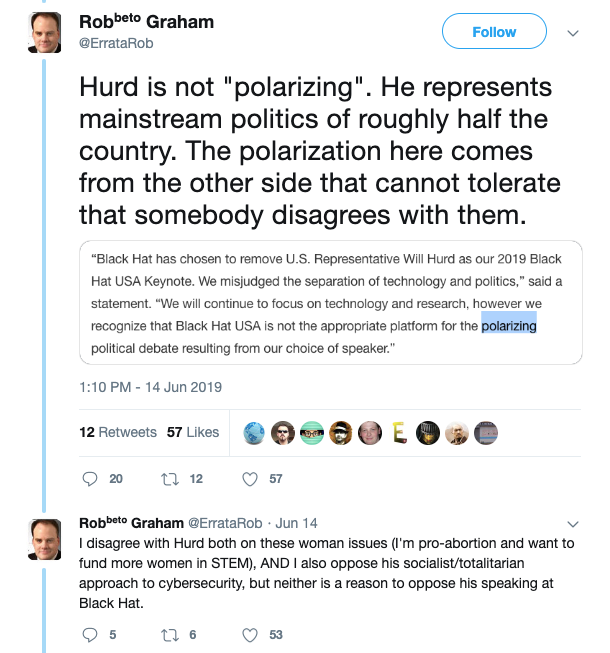 On the decision to disinvite the Republican politician as keynote speaker, Black Hat said:
Black Hat has chosen to remove U.S. Representative, Will Hurd, as our 2019 Black Hat USA Keynote. We misjudged the separation of technology and politics. We will continue to focus on technology and research, however we recognize that Black Hat USA is not the appropriate platform for the polarizing political debate resulting from our choice of speaker. We are still fully dedicated to providing an inclusive environment and apologize that this decision did not reflect that sentiment.
Hurd has penned an op-ed response, which can be read here.
Also this week, everyone's favorite tech giant, Facebook, let us all know that it wasn't going anywhere soon by deciding to release its very own cryptocurrency called Libra.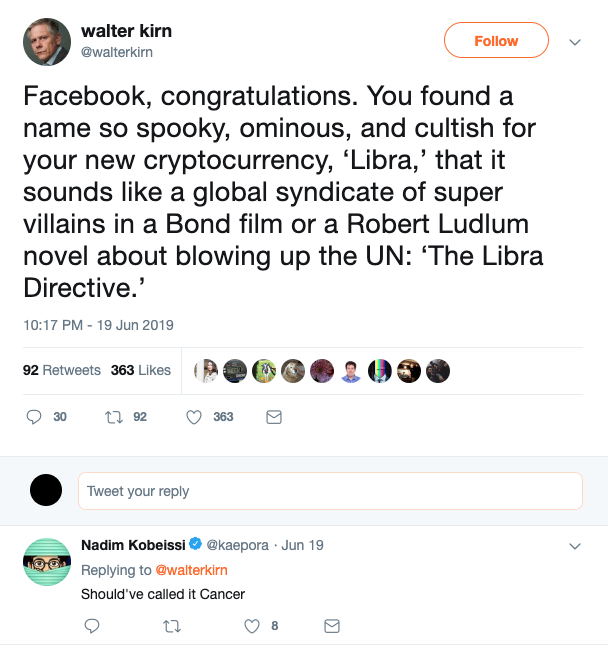 Pegged as an answer to more accessible banking worldwide, Libra will be available through Facebook services like Messenger and WhatsApp, and is generally thought of as something that will help tap a new revenue stream for the social media company following a year or so of data privacy scandals.
Both Mastercard and Visa have backed the move, in what sounds like a doomsday plot for anyone who remembers how nice the social media behemoth has treated its users in the past (Reminder: not nicely).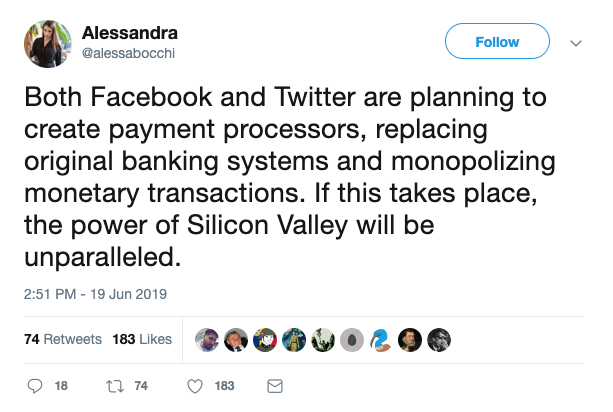 The Bank of England, too, appears to be softening its stance towards digital currencies, with Governor Mark Carney stating that the move could "increase financial inclusion", although regulation of the digital currency space is still needed, BBC reports.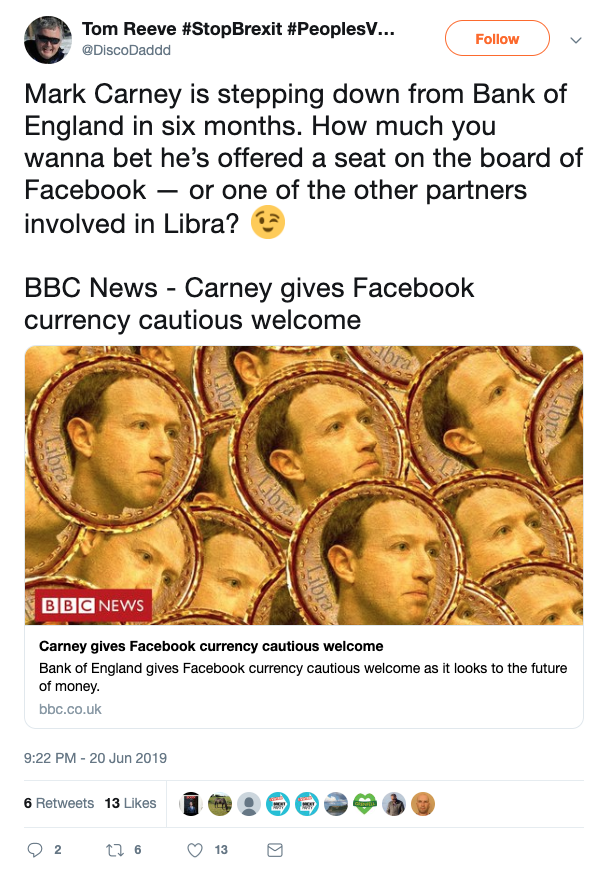 Facebook is expected to launch Libra in the first half of 2020.
And speaking of data breaches – Cambridge Analytica, anyone? – a popular US food delivery service was hit with a security incident that left its customers hungry for answers.
EatStreet, the takeaway app and website in question, announced that a malicious third-party had potentially gained access to its customers payment card details through its database on May 3.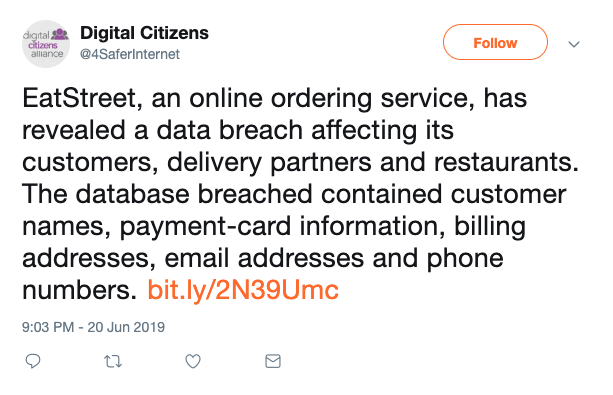 The company first noticed the breach on May 17, it said in a statement published this week.
It is still unknown how many people were impacted by the incident – EatStreet has over 15,000 restaurant partners across the US.
ZDNet has reported that a hacker known by the pseudonym 'Gnosticplayers' has claimed responsibility for stealing EatStreet's database.
Leaving on some more positive news – if you're a 'glass half full' sort of person, at least – the EU has launched a new initiative to tackle the growing problem of wildlife trafficking online.
The two-year project is to partner social media companies with EU member states and law enforcement agencies in order to stem the digital trade of endangered species and poaching demand.
"This project will enable the International Fund for Animal Welfare (IFAW) to continue our pioneering approach into online wildlife crime in the EU, working with our partners to create a network of experts to defeat a criminal network," Tania McCrea-Steele, IFAW's Global Wildlife Cybercrime Project Lead, said in a statement (non-HTTPS link).
The initiative, titled 'Disrupting and dismantling wildlife cybercriminals and their networks in the European Union', will partner with online platforms to see advertisements for illegal wildlife sales removed quickly, for example.
This extends efforts made by the World Wildlife Fund (WWF) and tech giants last year, which aimed to implement platform policies in order to reduce the globally estimated $20 billion illicit industry by 80% by the end of 2020.
Google, Alibaba, eBay, Facebook, and Instagram are all part of the Global Coalition to End Wildlife Trafficking Online.