Katie Paxton-Fear tells The Daily Swig she has appealed the decision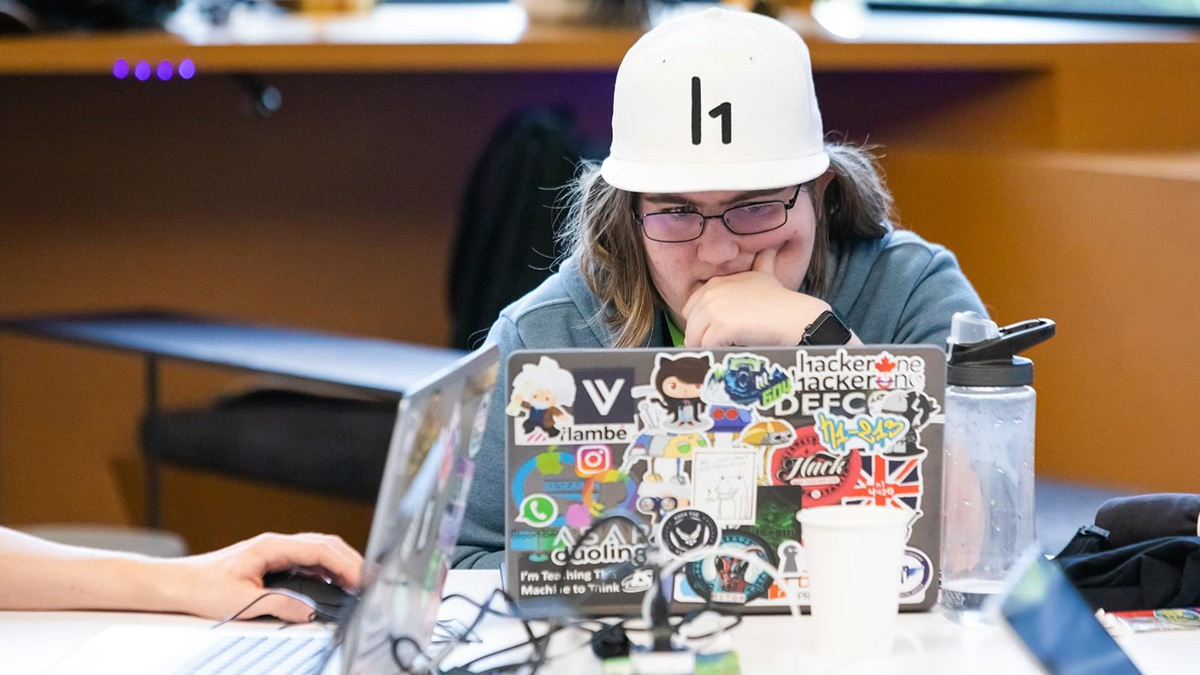 UPDATE (May 24; 15.15 UTC)The InsiderPhD YouTube channel has now been reinstated. In a screenshot shared by Katie Paxton-Fear, YouTube said: "We're pleased to let you know that we've recently reviewed your YouTube account, and… we can confirm that this is not in violation of our terms of service."
A YouTube creator who posts ethical hacking tutorial videos has been suspended for apparently violating the platform's content guidelines.
Katie Paxton-Fear, a UK-based infosec 'influencer', announced on Twitter today (May 24) that her account has been removed by the video-hosting platform for "harmful" content.
She told The Daily Swig that her account was suspended with no 'strike' warnings, which is the usual procedure for YouTube creators who are deemed to have fallen short of its community guidelines.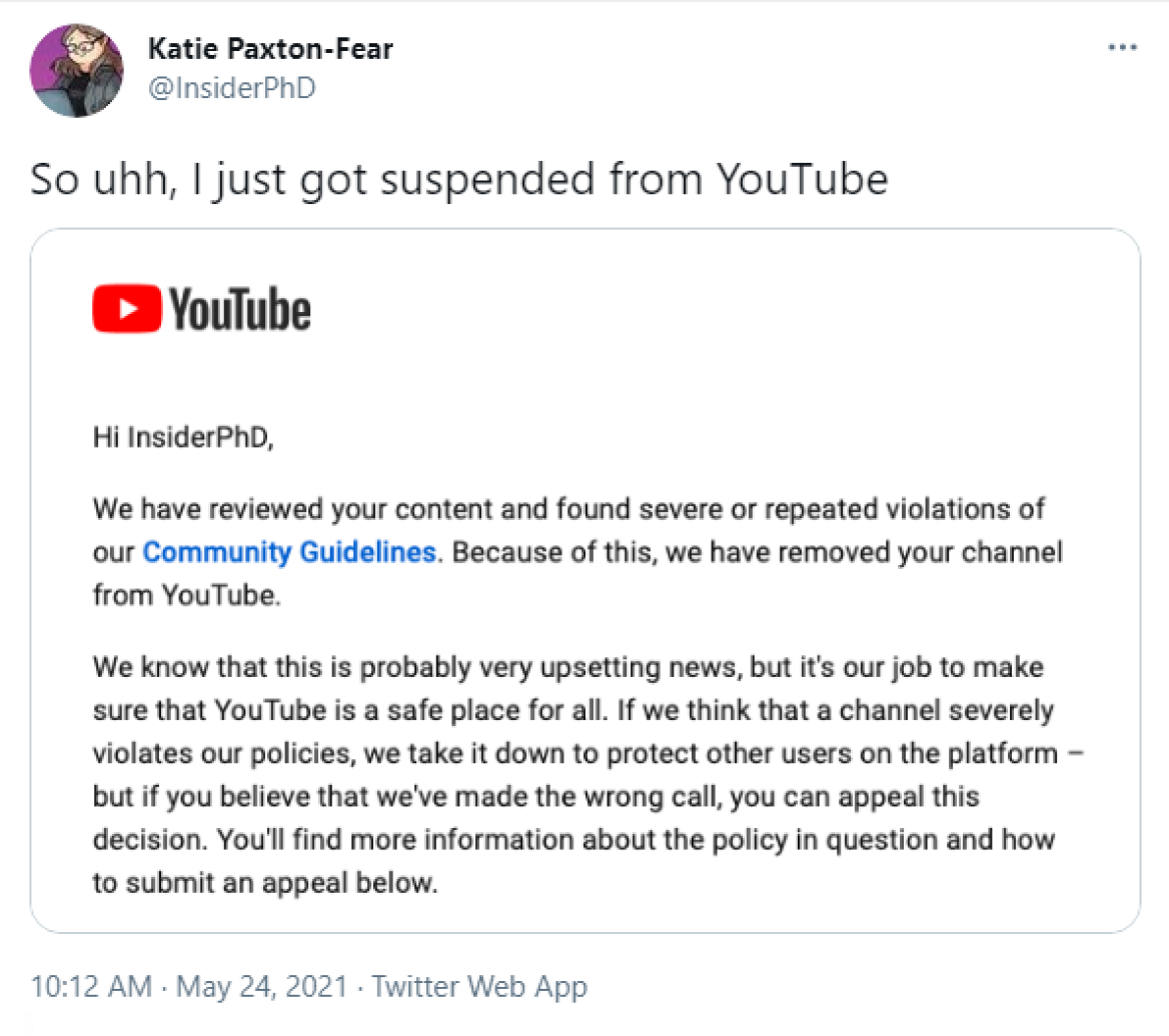 The YouTuber was banned on May 24
Paxton-Fear said: "I get it [the suspension], there's a lot of people who upload actually harmful activity things like cyberstalking, hacking social media accounts, game hacking… and it can be hard for any system to differentiate between educational and non-educational content.
"However, the strike system is supposed to handle this so your account isn't removed. Unfortunately, in this case the bot just removed rather than strike me."
READ MORE 'I thought it was a complete fluke' – Katie Paxton-Fear on her bug bounty baptism and why AI will never fully replace security researchers

The university lecturer, who has a PhD in IT defense and security and is a part-time bug bounty hunter, said she was concerned about YouTube's attitude towards educational hacking content, adding: "But equally I am empathetic towards how hard it is to create automated tools to handle this.
"I think one thing YouTube could do is educate reviewers so when a video is struck by the automated system, a reviewer can tell the difference between my content and malicious activity."
Paxton-Fear said she has appealed the suspension but will have to wait "a few days" until she hears back from YouTube.
Meanwhile, her supporters have voiced their disappointment at the suspension online.
Delete, repeat
The InsiderPhD takedown is far from the first time a hacker education channel has inadvertently fallen foul of YouTube's community guidelines.
BACKGROUND Are hacking texttutorials illegal? YouTube seems to think so

As previously reported by The Daily Swig, security expert and the creator of educational resources Stök has been flagged twice for 'malicious' links.
Stök told us that to be a YouTube partner you must adhere to the platform's policies, and due to a "global misunderstanding in the rhetoric that hackers = cybercriminals", the YouTube ad business and cybersecurity content can clash.
Issues surrounding the removal of legitimate hacking and infosec content extend far beyond YouTube to the video platform's parent company, Google.
Back in January, the Nmap project was wrongfully labelled as a cybersecurity "threat" by Google Chrome's 'Safe Browsing' service.
On the vendor side, Google Chrome has also incorrectly flagged PortSwigger Web Security's Burp Suite apps in the BApp Store on more than one occasion.
Responding to queries from The Daily Swig, a YouTube spokesperson said: "We suspended the InsiderPhD channel and worked quickly to reinstate it once the creator submitted an appeal. The channel is not violative of our Community Guidelines and is available again on YouTube."
This article has been updated to include comment from YouTube.
YOU MAY ALSO LIKE 'Soft skills are the most under-researched area of the bug bounty industry' – 'Reconless' YouTubers on filling a gap in infosec education