Mutual data sharing agreement aimed at protecting consumers and businesses against rising tide of digital theft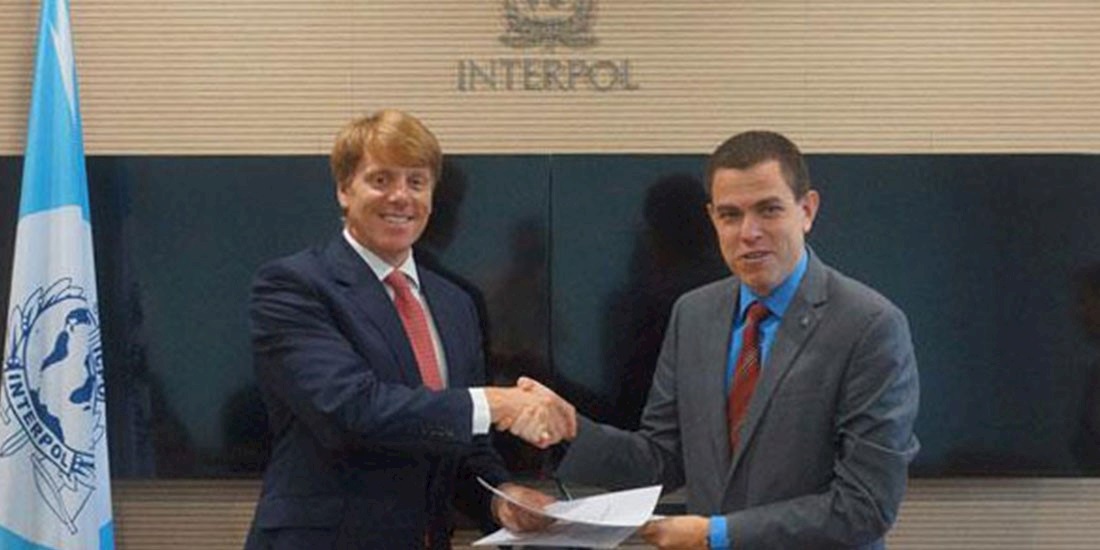 UK telecoms giant, BT Group, has signed a landmark data exchange agreement with Interpol, as the international law enforcement body ramps up its efforts to combat the growing incidence of cybercrime across the globe.
The accord, which was signed earlier today at the Interpol Global Complex for Innovation (IGCI) in Singapore, provides a framework for threat information exchange focusing on data relating to criminal trends in cyberspace, emerging and known cyber threats, and malicious attacks.
Under the terms of the deal – the first of its kind to be struck between Interpol and a telecommunications group – BT's threat intelligence experts will provide the IGCI with their knowledge and insight into the evolving global threat landscape, helping the group to identify and take action against cybercriminals operating around the world.
BT already collaborates with Interpol, and earlier this year was one of just seven international companies to provide assistance for a major operation to combat cybercrime in South East Asia.
BT's threat intelligence and investigation team, based at the company's security operations center in Singapore, provided information on regional threats, including data relating to local hactivist groups and phishing sites.
The wider operation uncovered nearly 9,000 command and control (C2) servers, which are typically used to launch Distributed Denial of Service (DDoS) attacks and spread malware, ransomware, and spam.
Hundreds of compromised websites, including government portals, were also discovered as a result of the investigations.
"The scale and complexity of today's cyber threat landscape means cooperation across all sectors is essential if we are to effectively combat this global phenomenon," said Noboru Nakatani, executive director of the IGCI.
"Interpol's agreement with BT is an important step in our continued efforts to ensure law enforcement worldwide has access to the information they need to combat these evolving cyber threats."
With origins dating back to the Electric Telegraph Company in 1846, BT is the UK's largest provider of fixed-voice and broadband. It also runs the EE mobile network and provides business communications services to customers in 180 countries around the world.
"Threat intelligence sharing between law enforcement agencies and the private sector is essential in the fight against cybercrime, which is increasingly borderless in nature," commented Mark Hughes, CEO of BT's security division.
"Tackling cybercrime therefore requires a collective, global response where the public and private sectors work hand-in-hand. BT's security expertise will help Interpol to identify cybercriminals and hold them to account, as we jointly develop our understanding of the challenges that we and other organizations face in the battle against cyberattacks."