Top infosec trends in the social media spotlight this week

Spend enough time in the infosec world and you're guaranteed to have a chill run down your spine. But this week, in the spirit of Halloween, an ancient spook stepped out of the shadows for the first time, much to the delight of Twitter users.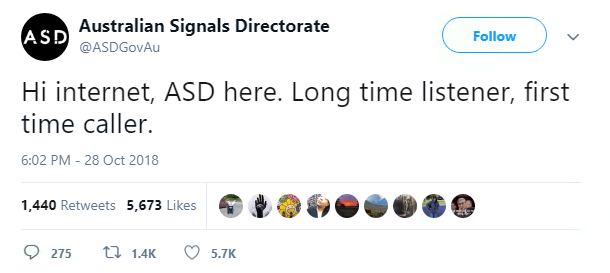 That's right – Australia's foreign signals intelligence agency, ASD, has joined its Five Eye allies on the digital frontline by finally signing up to Twitter, although still with no 'Blue Check' in sight.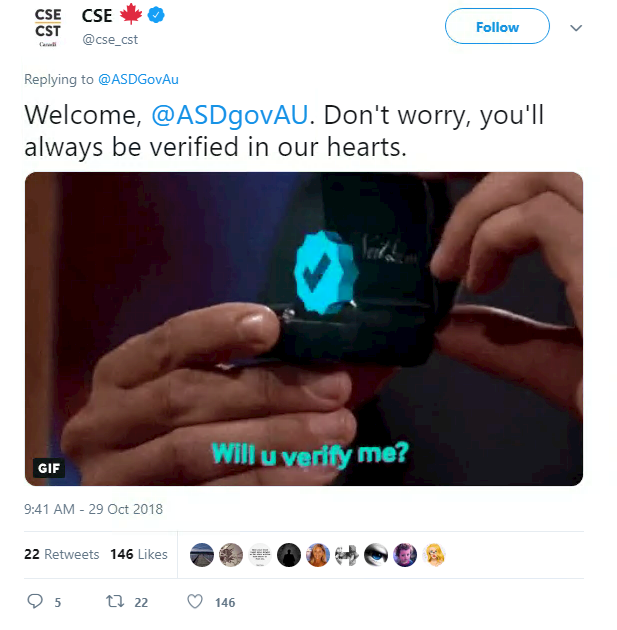 In line with its Twitter launch, Mike Burgess, ASD director-general, spoke at the Australian Strategic Policy Institute, reaffirming his bureau's commitment to "defend Australia from global threats and help advance Australia's national interests".
He added: "We do this by mastering technology to inform, protect and disrupt", but not everyone was convinced that this was the reason the security agency joined Twitter.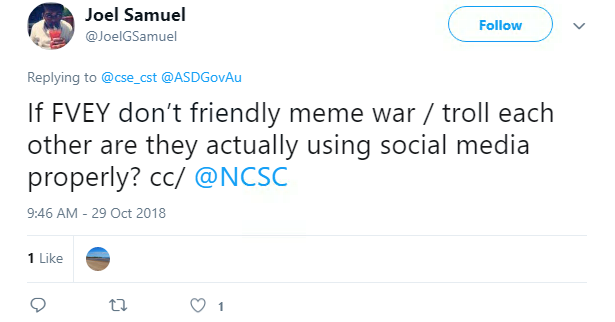 In less creepy news, IBM finalized its acquisition of Linux distributor Red Hat for an extraordinary $34 billion, in what many have called a win for open source software.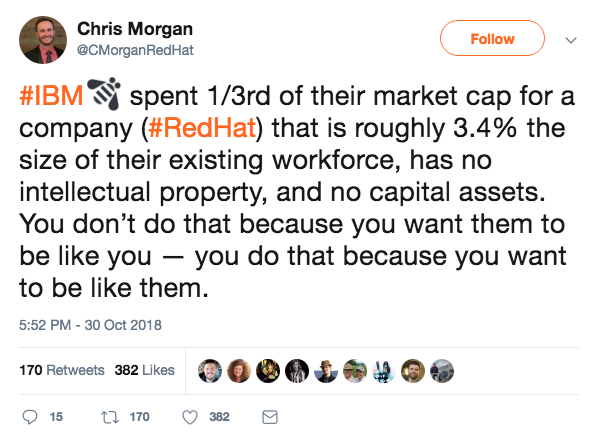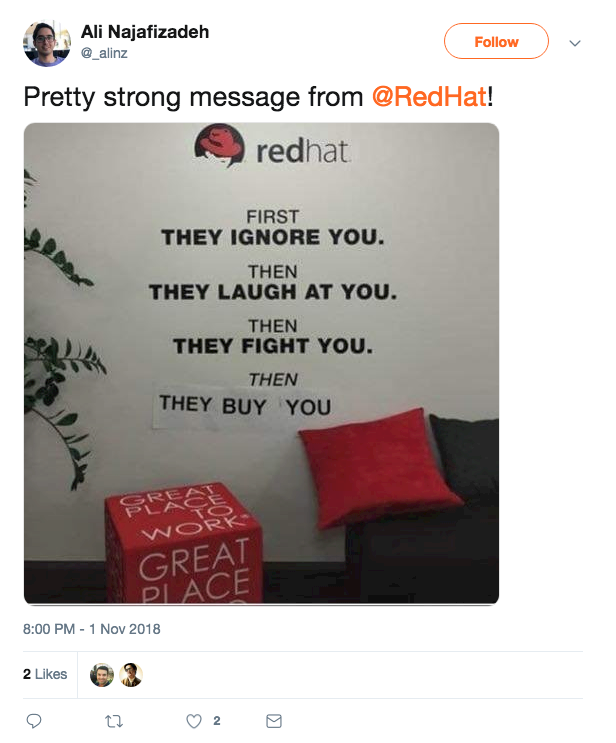 In a statement released on Wednesday, Red Hat said: "This acquisition brings together the best-in-class hybrid cloud providers and will enable companies to securely move all business applications to the cloud."

The company, which has solidified its infosec fame by developing free open source software, highlighted that 80% of organizations had yet to move their workflow over to the cloud due to the "proprietary nature of today's cloud market".
"This prevents portability of data and applications across multiple clouds, data security in a multi-cloud environment and consistent cloud management," Red Hat said.
The move now makes IBM one of the top hybrid cloud providers in an emerging $1 trillion market, according to the tech giant, which added that its early support of Linux has made it well placed to accelerate multi-cloud adoption, drawing on the companies' "shared leadership in key technologies, such as Linux, containers, Kubernetes, multi-cloud management, and cloud management and automation".

In other news from Silicon Valley, Apple has reportedly blocked encryption backdoor tools from working in the latest version of its operating system, iOS 12.1, in the long battle between Big Tech and law enforcement over access to iPhones.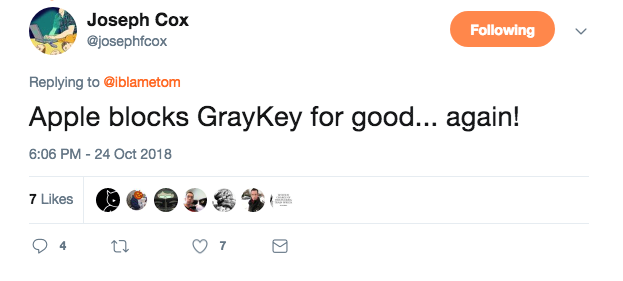 GrayKey, a device produced by the Atlanta-based firm Grayshift, has been adopted by police forces worldwide, including the US Immigration and Customs Enforcement (ICE) office, in order to crack passwords in their fight against crime – an investigatory tool that has been met with criticism from privacy advocates and security experts alike.
Apple told Forbes that GrayKey would no longer work on iPhones operating iOS 12 or above, but that unencrypted files would likely still be able to be extracted from the devices.
While Apple didn't divulge details on how it managed to up its defences, GrayKey was known for using brute forcing to unlock iPhones, a technique that a Minnesota police department confirmed was no longer working.

And finally, those searching for how to download Chrome on their Windows 10 PC were in for a surprise this week, after it was revealed that Bing was pushing sites containing malware.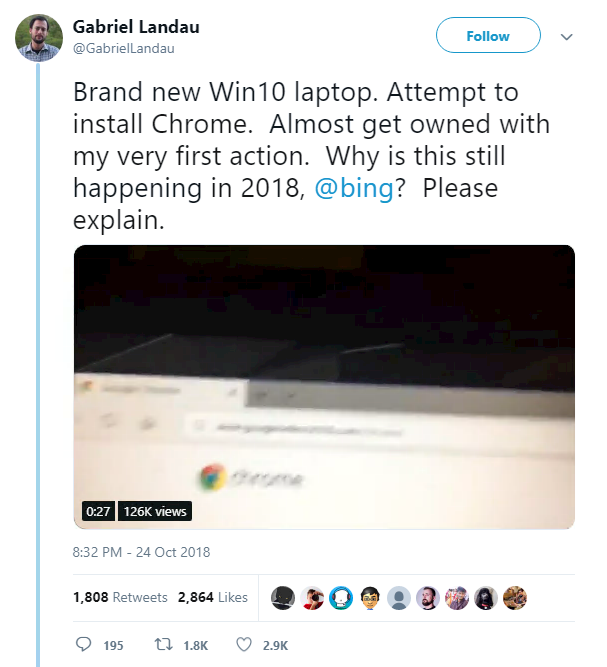 According to Gabriel Landau, the Microsoft-owned search engine served up malicious sites as the top result when a search for "download Chrome" was performed – an issue not possible on a browser other than Edge.
The same problem has been reported to Microsoft on numerous occasions.