Rumored switch is happening, bosses at Redmond HQ have said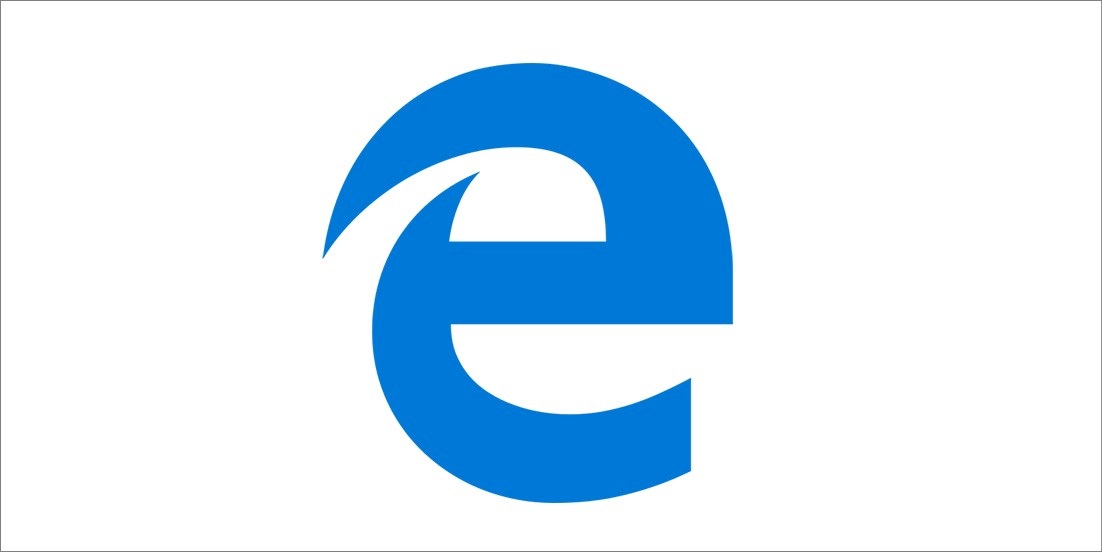 Microsoft has confirmed it is dropping EdgeHTML for the future development of its Microsoft Edge browser and replacing it with Chromium.
The software giant said that using the Chromium browser engine in Edge will improve web compatibility while benefiting developers by creating a less fragmented environment.
Joe Belfiore, corporate Vice President of Windows at Microsoft, said that the company plans to become core contributing developers to the Chromium project, arguing in a blog post that Redmond has already successfully contributed to several other open source projects.
For the past few years, Microsoft has meaningfully increased participation in the open source software (OSS) community, becoming one of the world's largest supporters of OSS projects. Today we're announcing that we intend to adopt the Chromium open source project in the development of Microsoft Edge on the desktop to create better web compatibility for our customers and less fragmentation of the web for all web developers. As part of this, we intend to become a significant contributor to the Chromium project, in a way that can make not just Microsoft Edge — but other browsers as well — better on both PCs and other devices.
The switch from EdgeHTML to Chromium — first rumored earlier this week before been confirmed on Thursday — marks a major shift in the web browser eco-system, as well as sounding the death knell for EdgeHTML.
Microsoft Edge's mobile browser has been based on open source from its beginnings more than a year ago, a design decision welcomed by senior figures at Google, such as browser boss Parisa Tabriz, at the time.
Open source components have also been used to deliver various features of Microsoft Edge on the desktop (e.g. Angle, Web Audio, Brotli), a development methodology that would seem heretical 20 years ago when Microsoft pushed its proprietary Internet Explorer browser technology to the extent that it was sanctioned by the EU for anti-competitive practices.
Moving to Chromium will allow Microsoft to bring Edge to other platforms such as macOS, as well as better adapting to a world where users access the web though a growing diversity of platforms – including PCs, tablets, and smart phones – running a variety of operating systems.
Microsoft has outlined its browser development roadmap in a GitHub post. Its immediate priorities include porting Chromium to ARM-based Windows PCs, among other projects.
Belfiore frames the decision to move forward in browser development with Chromium in pragmatic terms.
Ultimately, we want to make the web experience better for many different audiences. People using Microsoft Edge (and potentially other browsers) will experience improved compatibility with all web sites, while getting the best-possible battery life and hardware integration on all kinds of Windows devices. Web developers will have a less-fragmented web platform to test their sites against, ensuring that there are fewer problems and increased satisfaction for users of their sites; and because we'll continue to provide the Microsoft Edge service-driven understanding of legacy IE-only sites, Corporate IT will have improved compatibility for both old and new web apps in the browser that comes with Windows.
Google Chrome is already the most used browser on the web and Edge's forthcoming move to Chromium will strengthen this effect, leaving only Safari and Firefox as significant players outside the fold.
The decision means that the majority of users will soon access the web with Chromium-powered browsers, creating concerns about establishing a monoculture which is undesirable from both a security and resilience perspective.
"Software monocultures are bad for security. Almost every security bug will affect all users," warned Anne van Kesteren, a web developer at Mozilla.
In a blog post, Mozilla condemned Microsoft's switch as a capitulation.
"Microsoft is officially giving up on an independent shared platform for the internet. By adopting Chromium, Microsoft hands over control of even more of online life to Google," it said.
Infosec practitioner Kevin Beaumont said that changes on the ground may take years to come into effect. "The Chromium thing will happen (Edge on Android uses Chrome) but probably years off for Windows," he commented.
Confirmation of the browser engine switch may come as a blow for security researchers, who have long explored the many quirks of Internet Explorer and Edge to develop working exploits for issues that are not exploitable in other browsers.