Yuki Chen named vulnerability disclosure MVP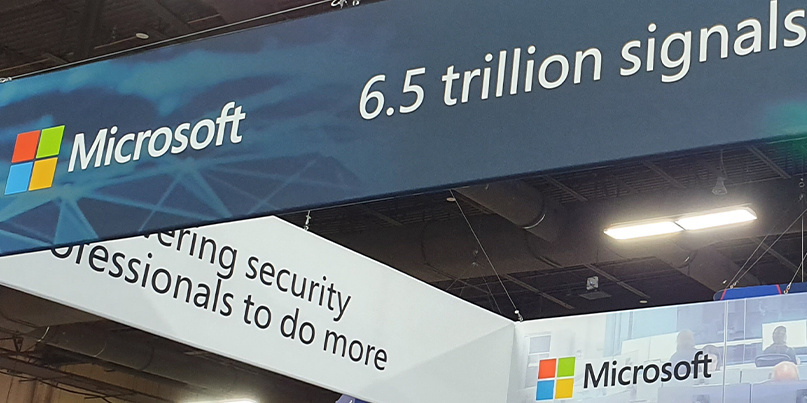 At Black Hat USA this week, Microsoft named Yuki Chen as its Most Valuable Security Researcher for 2018-19.
Chen (@guhe120), a researcher at Chinese security firm Qihoo 360, topped a list of 75 hackers, who were ranked by both the frequency and quality of bugs reported through Microsoft's Coordinated Vulnerability Disclosure program.
Over the past year, Chen has been credited with discovering several high-impact vulnerabilities in Microsoft Edge and Internet Explorer, all of which were fixed in Redmond's monthly Patch Tuesday updates.
"Feel lucky and super excited to be #1 on this year's MSRC most valuable security researcher list," he tweeted following the announcement.
Fellow 360 Vulcan team member Qixun Zhao (@S0rryMybad) took second place.
Through the MSRC Researcher Recognition Program, security pros earn points for each vulnerability disclosed. Higher impact bugs result in more points.
"[The] researchers hail from all corners of the world and possess varied experience and skills, yet all of them have contributed to securing the Microsoft's customers and the broader ecosystem," Sylvie Liu, security program manager at MSRC, said yesterday.
The full list of researchers was unveiled on the Microsoft booth at Black Hat yesterday: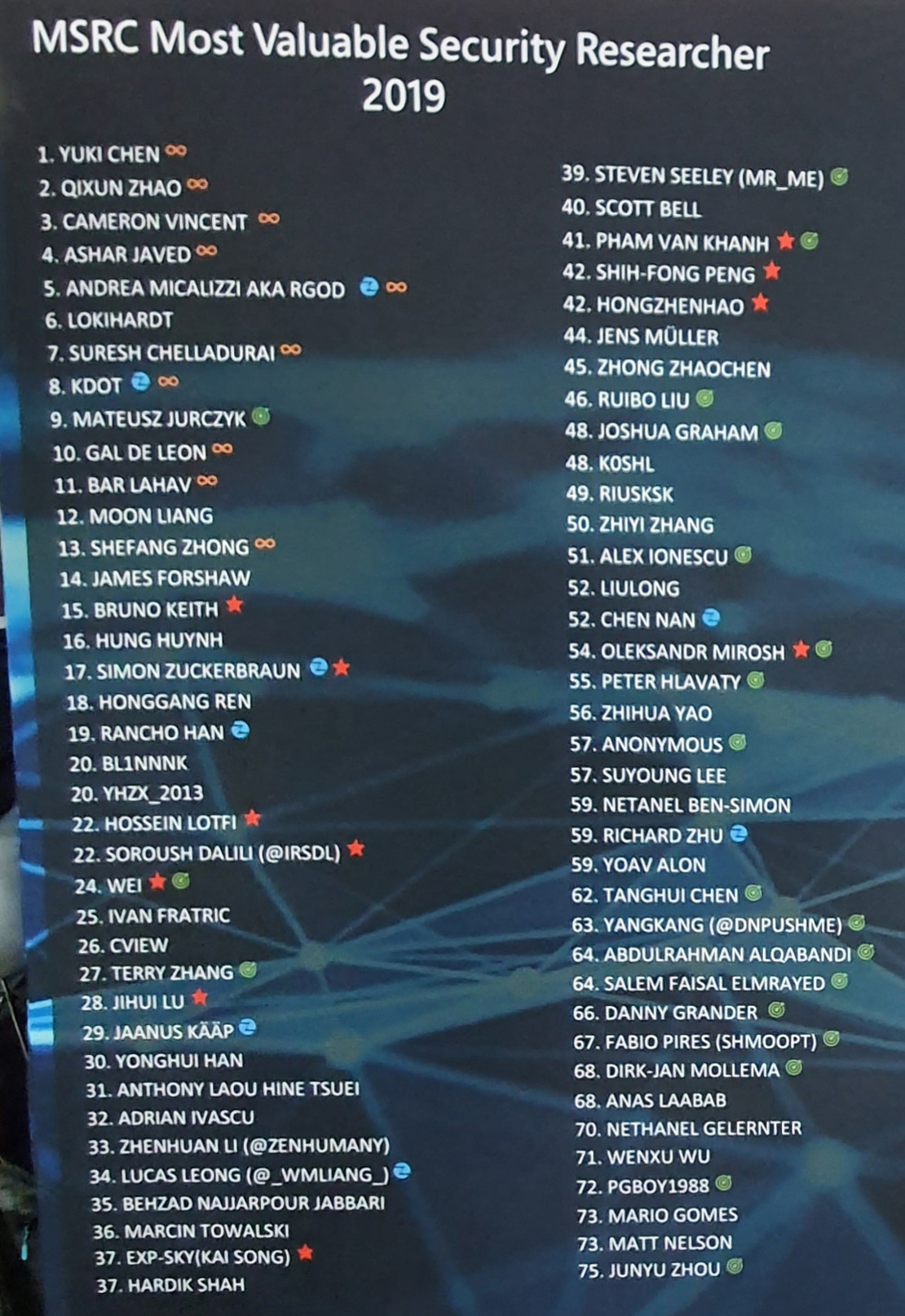 RELATED Billion-dollar blue team: MSRC spearheads Microsoft's security defense