Raimund Genes Cup showcases next generation of security pros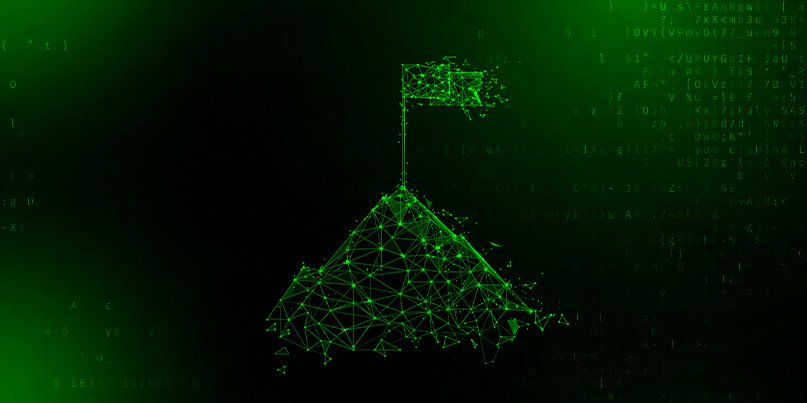 Machine learning, reverse engineering, and unearthing mobile and IoT vulnerabilities were among the disciplines tested during Trend Micro's latest international capture the flag (CTF) competition.
Now in its fifth year, the Raimund Genes Cup final pitted 13 teams of young hackers against one another over the weekend (November 23-24).
The winning team, p4 from Poland, claimed a ¥1 million prize ($9,000) and 15,000 Zero Day Initiative points per player at the event in Tokyo.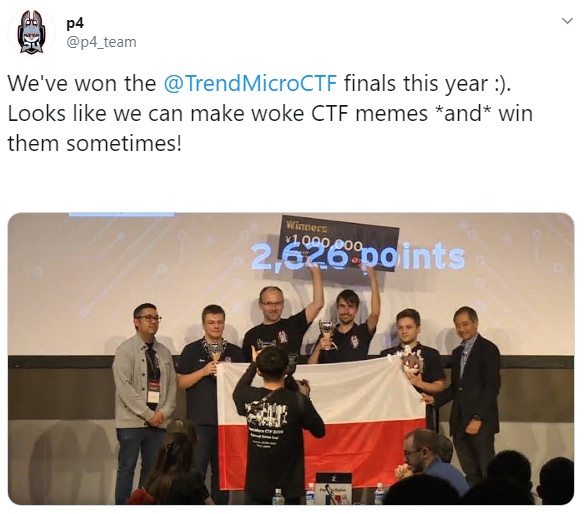 GASoline Beta from China took the second place spoils – ¥300,000 ($3,000) – while third-placed outfit Balsn, from Taiwan, earned ¥200,000 ($2,000).
The 13 teams that contested the final included 10 teams from September's online qualifier and three teams from regional events in Brazil, Egypt, and the Netherlands.
"This year's Trend Micro Global CTF finals were a great success," Mike Gibson, vice president of threat research for Trend Micro, told The Daily Swig.
"We heard from competitors that the challenges were a good balance of difficult and fun, which is exactly what we're going for."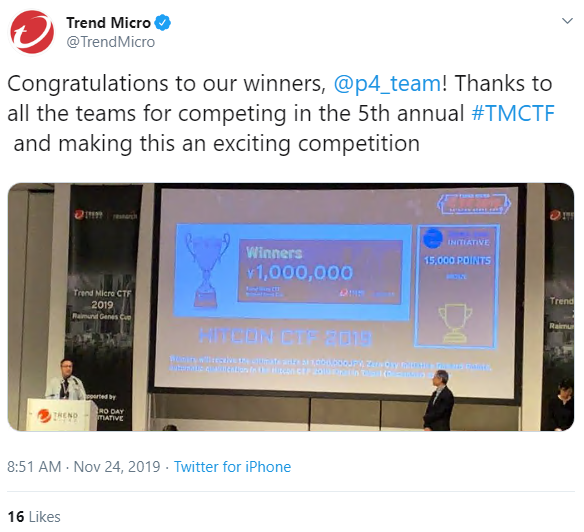 Trend Micro, a Tokyo-headquartered provider of cybersecurity services, hosts or supports more than 50 similar events globally each year, including competitions across the Americas that are dedicated to female hackers.
The cites the chronic cybersecurity skills shortage – the global shortfall now standing at four million infosec professionals – as a prime motivation for organising the events.
In a press release publicizing the results, Gibson said rewarding and honing up-and-coming talents was vital for organizations confronted "by a determined and increasingly well-resourced enemy backed by a trillion-dollar cybercrime economy – putting corporate finances, data and information at risk."
Alan Lee, manager of Taiwan competition HITCON CTF – for which the Raimund Genes Cup winners qualified – said: "Hosting a CTF event that is both challenging and fun is difficult, and many are unable to do it well.
"Trend Micro's annual event meets these expectations, challenging teams in critical areas that are most needed to defend against today's threats."
RELATED Pwn2Own to launch industrial control systems contest at 2020 Miami event