New traffic logging rules will likely impact low-income citizens, privacy advocate warns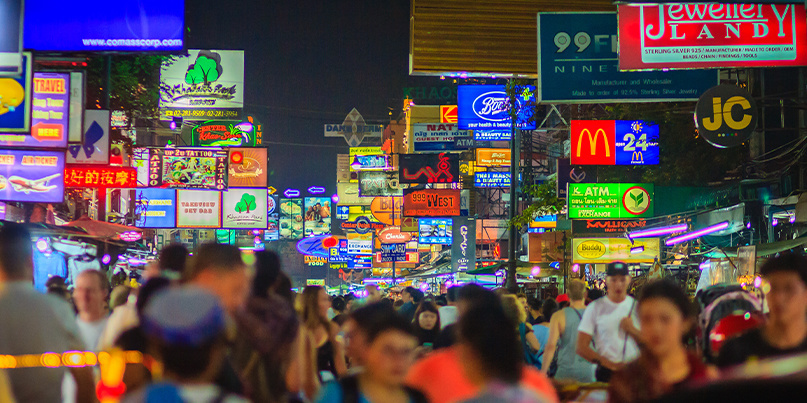 Thailand has stepped up its efforts to monitor internet use, as a new report identifies the country as one of the worst in the world for privacy protection.
The Thai government's latest move is to order all restaurants and cafes that provide WiFi to start storing customer data for at least 90 days.
"The traffic log may directly contain personal information, if the website or app is poorly designed and puts that information inside the URL. This can also include username and password," Arthit Suriyawongkul of the Association for Progressive Communications' Thai Netizen project, tells The Daily Swig.
"Even if the website or app is properly set up, an amount of traffic data can indirectly reveal an internet user's behavior, inferred from websites visited, the number of visits and the changing pattern of visits."
Fake news center
According to local reports, digital economy and society minister Buddhipongse Punnakanta said the data would be made available to the country's 'fake news center', which will open next month to monitor and investigate people who share 'inappropriate' information online.
The demand for data from cafes builds on Thailand's new cybersecurity legislation, introduced in March. Under Section 26 of the Computer Crime Act, internet providers are required to keep customer data for 90 days, but small organizations providing WiFi haven't been included.
Now, though, they will face fines of up to 500,000 baht (US$16,500) if they don't.
The data will be used for investigations under sections 14 and 20 of the Computer Crime Act, which cover spreading information that causes "damage to the public, creates panic, or causes harm to public infrastructure, national security, public security or economic security" or is "inappropriate".
This will include insulting the monarchy, which remains a serious offence in Thailand. Earlier this month, for example, activist Karn Pongpraphapan, 25, was jailed for posting 'hatred' of the monarchy by calling for democratic elections.
Indeed, the move comes as a new report into privacy protections around the world places Thailand fourth from last.
Consumer website Comparitech points out that the authorities are able to collect a wide range of data without a warrant, and suggests that the new cybersecurity law will be used by the government to silence critics.
Suriyawongkul agrees.
"The people who will [be] affected the most from this are the people who rely on public WiFi – which tend to be people who have relatively low or inconsistent income," he says.
"The only thing it will do is to create fear – and that's probably what the Prayuth government wants. A panoptic society is what they have in mind, I believe."
YOU MIGHT ALSO LIKE Privacy advocates express concerns over Thai cybersecurity law