More than 400 delegates unite in fight against cybercriminals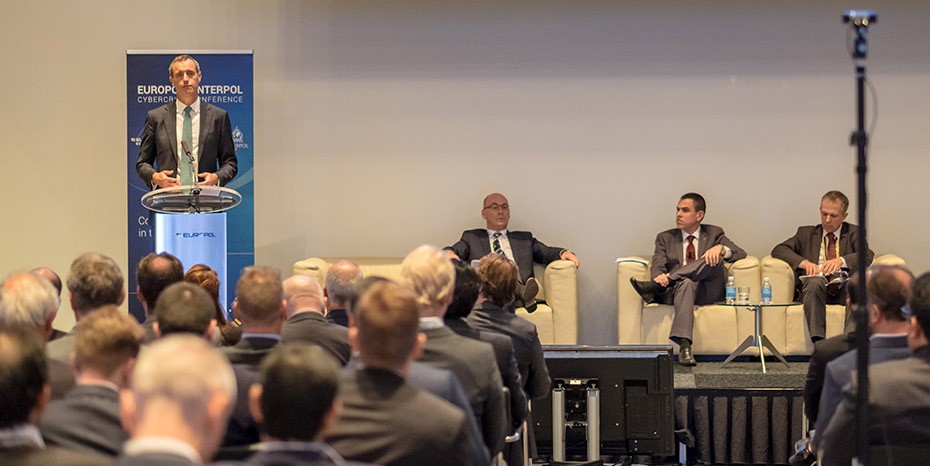 The fifth annual Europol-Interpol Cybercrime Conference closed its doors on Friday, with the summit attracting more than 420 participants – the highest number since the event was established in 2013.
Taking place at Europol's headquarters in The Hague, Netherlands, on September 27-29, the central theme of this year's three-day conference was 'Actively united for a safer cyberspace'.
The event underlined the importance of law enforcement, private sector, academia, government, and NGOs jointly engaging in the fight against cybercriminals.
In their opening remarks, Europol's executive director, Rob Wainwright, and EU Commissioner Sir Julian King, highlighted the need for improved cybersecurity and resilience and a better joint response to the increasing threats from cybercrime.
Expanding on the theme of last year's conference, which was hosted by Interpol in Singapore, this year's conference saw 205 participants from different sectors representing more than 185 organizations and 167 law enforcement representatives from 68 countries engaging in discussions on a number of cybercrime-related topics.
More than 50 speakers elaborated on the current and new threats and trends in cybercrime, including Internet of Things security and resilience, strategies to combat ransomware, the criminal abuse of encryption and anonymization, darknet market sites, access to data and electronic evidence, and DNS abuse.
The conference also presented an opportunity for Europol and Interpol to reconfirm their commitment to continue their collaboration in the fight against cybercrime, building on successful examples such as the Global Airline Action Days or the No More Ransom initiative.
In their joint closing statement, Europol and Interpol agreed on specific steps in the joint fight against ransomware, a coordinated law enforcement approach to addressing the threat from the dark web, and to continue to focus on coordinated prevention and awareness initiatives to increase baseline cybersecurity and nurture the skills and expertise needed to ensure a safer cyberspace.
"The current state of cybercrime, reaching all the corners of the world and threatening to undermine the benefits brought by the new technologies, requires a global response," said Interpol cybercrime director, Silvino Schlickmann Junior.
"Interpol supports law enforcement to tackle the emerging challenges through a number of channels, providing a global platform including not only communication tools but a wide range of services, from capacity building programs, to cyber threat intelligence support."
He added: "The cooperation with Europol is one of our highest priorities to combat cybercrime in the most effective way."