Threats to block messaging app 'won't bear fruit', says founder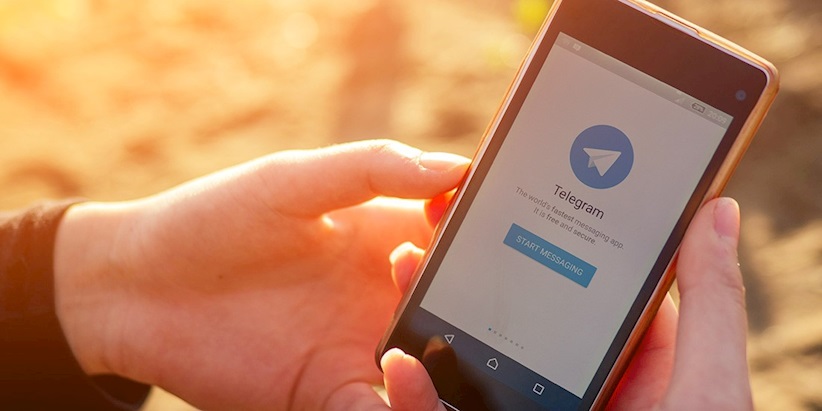 UPDATE
Telegram was given until April 4 to hand over its encryption keys to Russia's security service, the FSB. With the deadline now past, Roskomnadzor, the country's communications regulator, has begun legal proceedings to ban the secure messaging app.
Controversial messaging app Telegram is in the spotlight again after a top Russian court on Tuesday ruled the company would be forced to hand over its encryption keys to the country's security services, allowing them to gain access to users' personal data.
The decision follows an ongoing legal battle between Telegram and Russia's Federal Security Service (FSB), which last year demanded decryption of the service in wake of new laws aimed at combating terror.
Telegram, a cloud-based service launched in 2013 by Russian entrepreneur Pavel Durov, declined to comply with the FSB order and were fined $14,000 (800,000 roubles). The case was then taken to Russia's Supreme Court where, yesterday, Telegram was told it had 15 days to provide the encryption keys to the FSB.
Communications regulator Roskomnadzor also threatened to block the messaging app, which was reported by Vedomosti to have increased its use in Russia by threefold in 2017, if it failed to adhere to the court's latest order.
Writing on Twitter yesterday about the Russian ruling, Durov said: "Threats to block Telegram unless it gives up private data of its users won't bear fruit. Telegram will stand for freedom and privacy."
Durov has previously stated the technical infeasibility of handing over the encryption keys of its end-to-end user service – a statement which has echoed similar clashes over government access and a tech companies' commitment to user privacy.
In 2016, most notably, Apple refused to assist the FBI with breaking into the iPhone used in the San Bernardino terror attack, demanding that the tech giant create a backdoor that would allow authorities to gain entry to encrypted devices of interest.
Earlier this year, British Prime Minister Theresa May singled out Telegram as "the terrorist platform" while speaking at the World Economic Forum in Davos, Switzerland, urging tech companies to do more in preventing the proliferation of such communications.
Durov, who started the Russian social media site and Facebook equivalent VK, has defended the use of the Telegram app by the likes of ISIS, saying "privacy, ultimately, and the right for privacy is more important than our fear of bad things happening, like terrorism" at the 2015 TechCrunch Disrupt conference.
According to Bloomberg, Telegram plans to appeal the court's decision and any threats to block the messaging app would require a separate court ruling.