The 'Russian alternative to YouTube' has been offline since Monday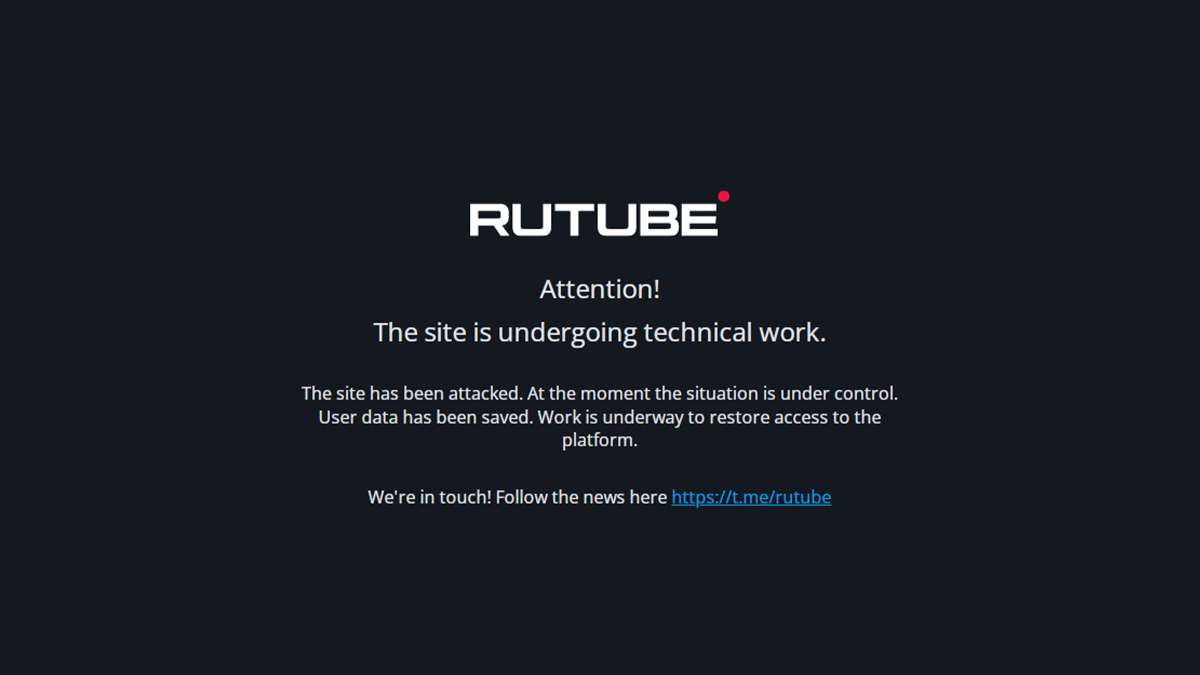 UPDATE (May 13; 09:30 UTC) RuTube.ru was apparently back online on May 12.
Russian video streaming service RuTube has denied the complete loss of its source code after a cyber-attack timed to coincide with Russia's 'Victory Day' brought the site down this week.
Owned by Gazprom-Media and described as the 'Russian alternative to YouTube', RuTube claims to have 25 million active monthly users, but has been unavailable since Monday evening.
"As you know, APTs are planned and – importantly – costly attacks," RuTube says in a series of translated Telegram posts.
"Someone really wanted to prevent RuTube from showing the victory parade and fireworks. It is not a sin to remember which battles ours won."
The video platform says that with the help of security firm Positive Technologies it has been working to restore access, and that it has "localized" the incident.
Anonymous claims
Anonymous members claim the attack was far more serious, with the Anonymous TV account tweeting: "Nearly 75% of the databases and infrastructure of the main version and 90% of the backup and cluster to restore the databases have been severely affected, that means #RuTube is probably GONE FOREVER."
However, RuTube has furiously denied the loss of its source code and data.
"It is important to understand that video hosting is petabytes of archive data and hundreds of servers. The recovery will take longer than the engineers originally anticipated," it says.
Read more of the latest data breach news
"However, the gloomy forecasts have nothing to do with the present state of affairs: the source code is available, the library is intact. Now the process is underway to restore segments of the file system of remote environments and databases on some servers."
Meanwhile, Russian TV schedules were also hacked on Monday, with the name of every program changed to include anti-war messages.
"On your hands is the blood of thousands of Ukrainians and their hundreds of murdered children. TV and the authorities are lying. No to war," read one.
RELATED Russia 'behind cyber-attack on KA-SAT' that disrupted Ukrainian infrastructure, EU says