Top infosec trends in the social media spotlight this week

It's been five whole years since Edward Snowden shook the privacy community – and the world – by revealing that the US National Security Agency (NSA) was keeping tabs on American citizens.
The former CIA worker – who is currently taking refuge in Russia – leaked thousands of classified documents, which were subsequently published on the front pages of the international press, causing months of damage control for security agencies around the globe.
Among the explosive reports included the revelations that the NSA had access to phone records, that the agency was actively spying on world leaders, and that it was secretly infiltrating major tech companies such as Google and Yahoo.
The anniversary again sparked questions throughout the infosec community, with many praising Snowden for his work.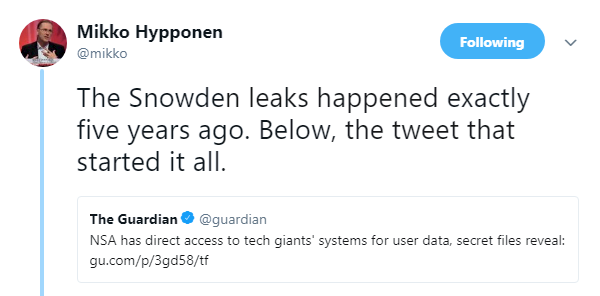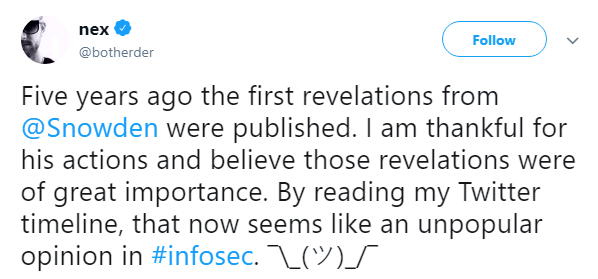 Others, though, were less impressed with the hero-worshipping of the US citizen and some even referred to him as a traitor.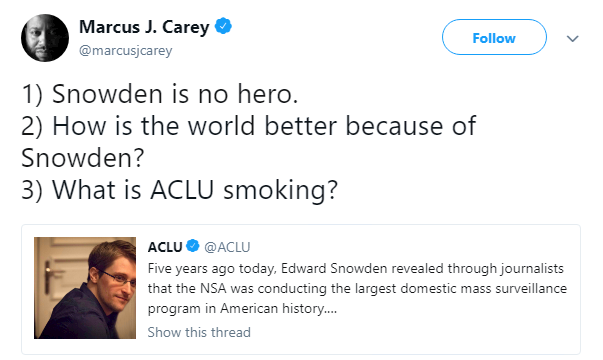 Regardless of whether Snowden's acts were heroic or not, there's no doubt that the leak changed the tech industry, and lead companies to tighten their own security against government snooping.
There is still an argument that Snowden's acts actually weakened national security, which is something the UK's GCHQ accused him of.
But this week, Snowden revealed he has "no regrets" over what he did, adding: "The people are still powerless, but now they're aware."

Speaking of the NSA, check out these incredible vintage posters manufactured by the US government in the height of the communist era.
The images were created to make sure staff didn't spill any secrets to their enemies – and some of them are downright bizarre.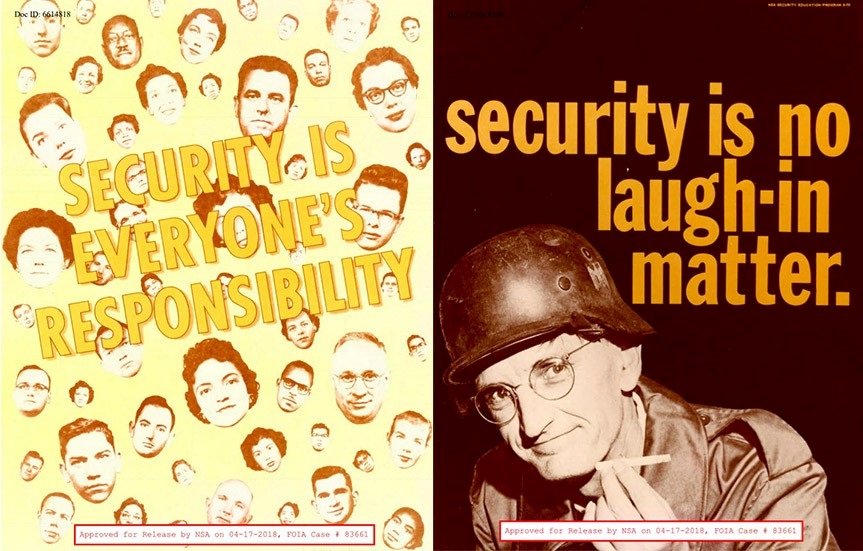 From motivational phrases to veiled threats – such as 'Don't talk yourself to death' – they were finally released thanks to a successful Freedom of Information Act (FOIA) request.
There are 139 pages to scroll through here, but these are just some of our favorites.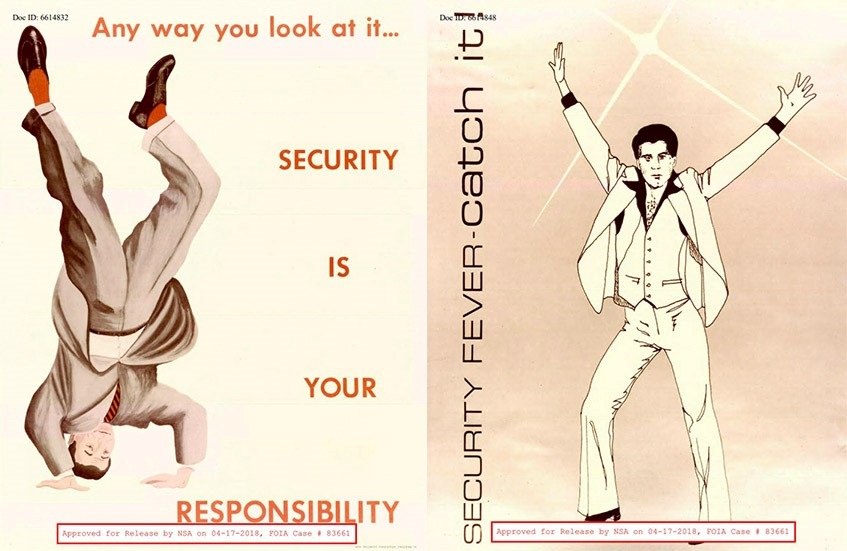 Unless you've been living under a rock for the past week, you'll know that Microsoft confirmed it has acquired GitHub for a massive $7.5bn.
The announcement sparked mixed reactions across the cybersecurity industry and sparked a number of memes questioning the move.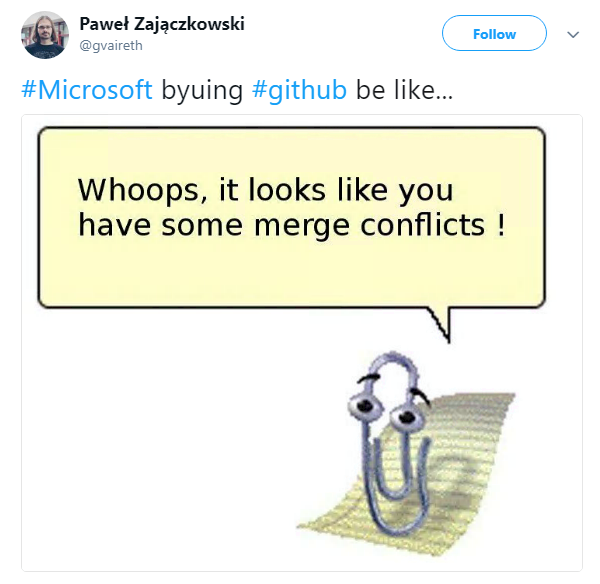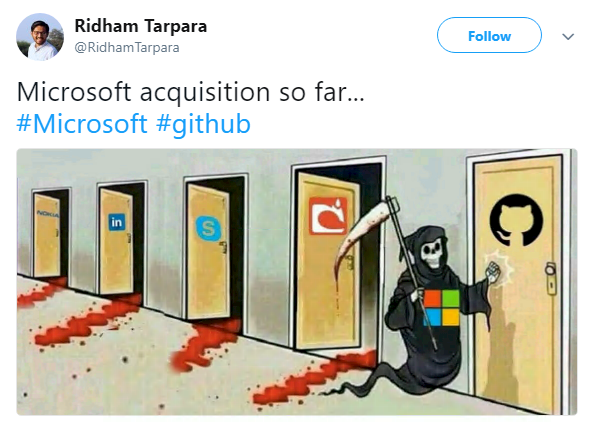 A number of GitHub users also announced they were packing up and moving to competitor GitLab, due to concerns about the acquisition.
Some claimed they were worried about Microsoft's reputation for being hostile to open-source platforms, and will do something to destroy it for users – though the 'something' has yet to be defined.
Others cited their general lack of trust in Microsoft.
The hashtag #movingtogitlab was trending as a sea of devs denounced GitHub.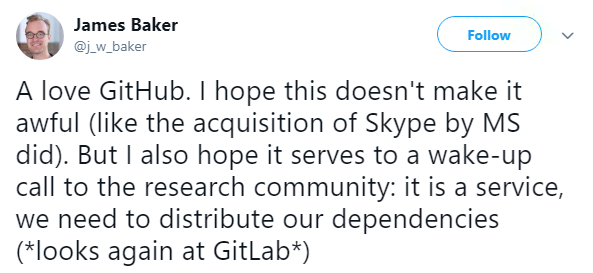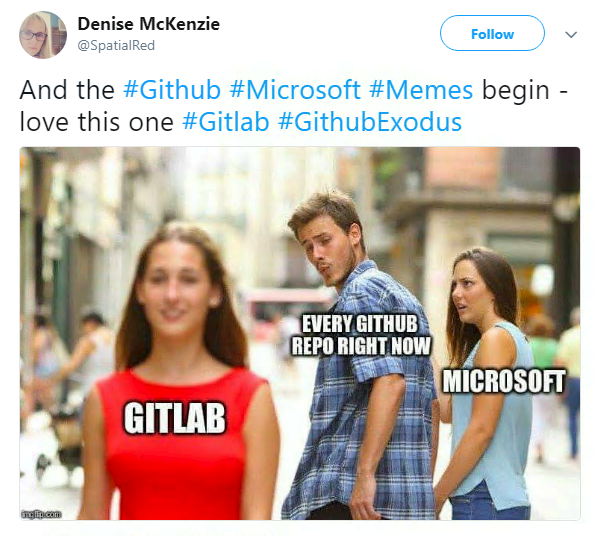 Of course, this was no issue for GitLab, which saw huge numbers of sign-ups moments after the news was announced.
At one point, GitLab experienced 10 times the normal amount of repositories on the site.
Future GitHub CEO of GitLab, Nat Friedman, also got involved to try and put to rest any concern over the move.
He took part in a Reddit AMA, where he was asked everything from Microsoft's plans with GitHub to whether it will introduce advertising to the platform (the answer was no).
Friedman also had this to say about users migrating to GitLab: "Developers are independent thinkers and will always have a healthy degree of skepticism, but I admit I was sad to see that some felt compelled to move their code. I take the responsibility of earning their trust seriously.
"OTOH [on the other hand], I think it's great that git gives developers the flexibility to move their repos like this, and I hope those who have tried out other Git hosts in the past few days will keep an open mind and consider moving back once we've demonstrated our commitment to openness and made GitHub even better.
"If they choose not to move back, that's their prerogative and we celebrate developer choice even when developers don't choose us."
But as some awkwardly pointed out this week, Microsoft haters might want to take a closer look at GitLab's servers.
We'll leave this here.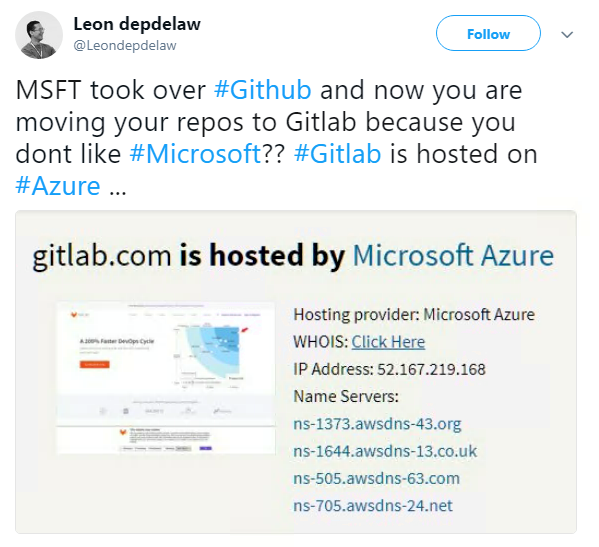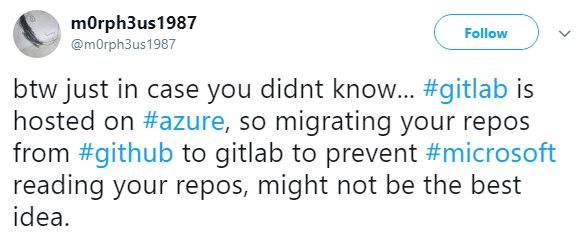 Finally, whether you're a football fan or not, chances are you're aware that the biggest international competition is about to kick off.
Yes, the World Cup will shortly begin and for a whole month, we at the UK-based Swig will have to grit our teeth through the embarrassment that is England's football squad.
But what we might lack in skill this year, we make up for in security, as a Privacy International press release announced it had gifted manager Gareth Southgate with a bespoke anti-spy kit to take to the games.
The anti-surveillance grab bag 'contained' a Faraday cage to protect his smart devices from being hacked during the contest.
Unfortunately, the email appeared to be a joke used to highlight the increased threat from Russia to other nation states.
But a previous report revealed that the Football Association (FA) has actually sought advice from the UK's National Cyber Security Centre (NCSC) to teach England players about safe smartphone use.