The vulnerability might not be noteworthy, but the reporting process may be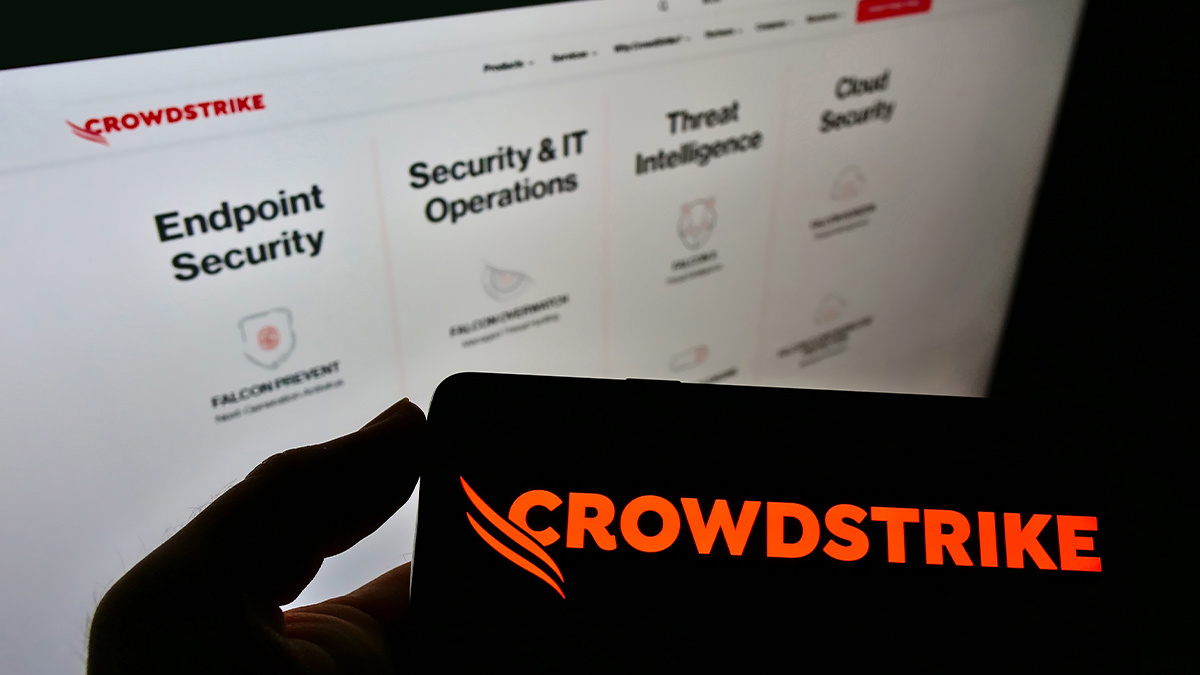 A security firm has criticized CrowdStrike for operating a "ridiculous" bug bounty disclosure program following a sensor flaw report.
In April, Pascal Zenker, a partner of Swiss security analyst service Modzero AG, discovered a vulnerability in CrowdStrike Falcon Sensor, agent software used to transmit data to the Falcon endpoint security platform.
The vulnerability, tracked as CVE-2022-2841, allowed attackers to exploit and bypass the one-time generated token check used to uninstall the sensors on Windows devices, thereby cutting security event data streams and potentially leaving the machine vulnerable to further compromise by malware.
The team created an automated proof-of-concept (PoC) tool to corrupt the sensor and ignore the token check in Falcon versions 6.31.14505.0 and 6.42.15610.
However, the attacker already needed administrator privileges to achieve this security bypass, relegating the potentially high-risk vulnerability to a low-severity issue.
Modzero says the bug wasn't "worth a tweet" as the "overall risk of the vulnerability is very limited", however, the alleged response of CrowdStrike was worth commenting on.
"We'd like to shed some light on a ridiculous vulnerability disclosure process with CrowdStrike," the company tweeted.
Third-party program
According to a security advisory published Monday (August 22), Modzero expected a clean-cut vulnerability disclosure process from the Nasdaq-listed IT firm. However, Modzero says the "communication and disclosure with CrowdStrike was tedious and turned unprofessional in the end".
CrowdStrike runs its bug bounty program through HackerOne. The bone of contention appeared that CrowdStrike wanted Modzero to submit the vulnerability through the program. Still, the company did not want to agree to the program's terms, which were said to include signing a mutual non-disclosure agreement.
Modzero said it requested a direct security contact outside of HackerOne, and after months of emails, the company submitted a draft security advisory in late June, together with a PoC.
Read more of the latest bug bounty news
CrowdStrike said bug replication had not been possible on more recent software versions. Modzero requested a trial version of the latest software, which was allegedly denied.
"As the issue was not considered valid, we informed CrowdStrike that we would release the advisory to the public," Modzero commented.
"In response, CrowdStrike tried again to set up a bug bounty disclosure meeting between 'Modzero's sr Leadership and CrowdStrike CISO [...] to discuss [the] next steps related to the bug bounty disclosure' in contrast to our previously stated disclosure rules."
Modzero said it then acquired a recent version of the software and verified the vulnerability still existed. However, the exploit code had been flagged as malicious – an alleged change that was easily remedied by tweaking the exploit code.
Advisory published
Modzero has since published the security advisory, criticizing the cybersecurity firm for being inflexible outside its "NDA-ridden bug bounty program".
"[We concluded] that CrowdStrike tried to 'fix' the issue while being told the issue didn't exist. Which is pretty disrespectful to us," Modzero commented.
When approached for comment, CrowdStrike directed us to a statement posted on Reddit on Monday (August 22) that links back to Modzero's advisory.
The cybersecurity firm says that the main problem is a fail-open condition in the Microsoft Installer (MSI) harness, and the issue has been reported to the relevant parties.
According to the company, controlling it would require moving away from the MSI framework. The vulnerability could only be exploited with specialized software, local admin access, privilege elevation, and an endpoint reboot.
CrowdStrike informed customers in July.
"Detection logic was also added to the sensor to try to detect this technique and similar ones," CrowdStrike added. "We thank Modzero for their hard work and disclosure of this incident."
Following the publication of this article, CrowdStrike spokesperson Kevin Benacci told The Daily Swig:
We want to set the record straight on how this situation transpired. As both parties have stated, we engaged with Modzero immediately upon receipt of them reporting the issue on June 29. As Modzero has indicated, the issue reported is with Microsoft's MSI implementation and requires local access and admin privileges.

On July 8, less than 10 days of receipt of this initial report, we notified all Falcon customers via a Technical Alert (crediting Modzero), and we subsequently reported the MSI bug to Microsoft. We attempted to continue the dialogue with Modzero in early July to no avail and did not hear from them over the past six plus weeks until yesterday, when they published their blog. In line with industry best practices, we are committed to engaging with the research community in a positive and professional manner that protects customers.

Responsible and timely disclosure is an important part of the process of building trust and supporting the security community, which is why CrowdStrike runs an open and transparent bug bounty program with partners such as HackerOne.
The Daily Swig has reached out to Modzero with additional queries and we will update when we hear back.
RECOMMENDED Secure Open Source Rewards program launched to help protect critical upstream software