Anti-abuse services said to have been terminated with no warning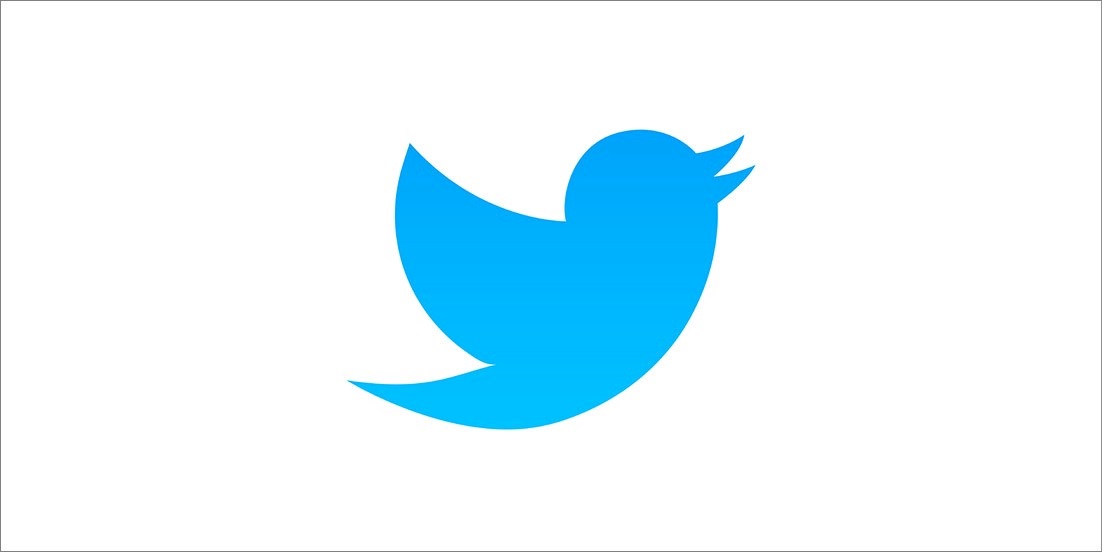 UPDATE Twitter directed The Daily Swig to a statement admitting that the company could have done better in notifying Smyte customers before shutting down the service so abruptly. An email was sent out to those customers citing data collection reasons for winding down the service immediately.
Twitter made moves to improve safety on its platform yesterday by acquiring an anti-abuse startup, while managing to anger current users of the technology in the process.
Announcing the buyout on its blog, Twitter said that it had agreed to acquire Smyte – a San Francisco-based tech company specializing in safety, spam, and security issues.
But while it's easy to imagine the benefits this would bring to a major platform such as Twitter – the social media company having begun a serious crackdown on hate speech at the end of last year – its commitment to "trust and safety" was questioned after it shut down Smyte services with next to no notice for current customers.
Twitter had previously told TechCrunch that it had a transition plan for existing customers, but multiple users have been voicing concerns that access to Smyte's API had disappeared before they had any time to transition to a new provider.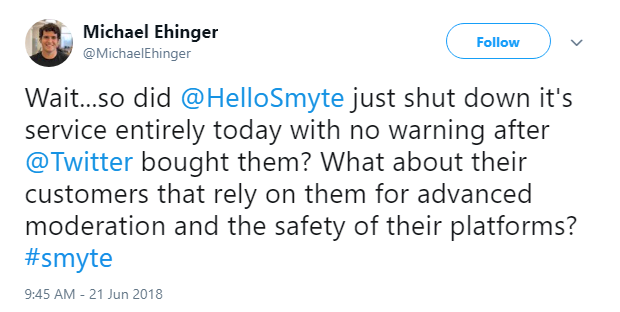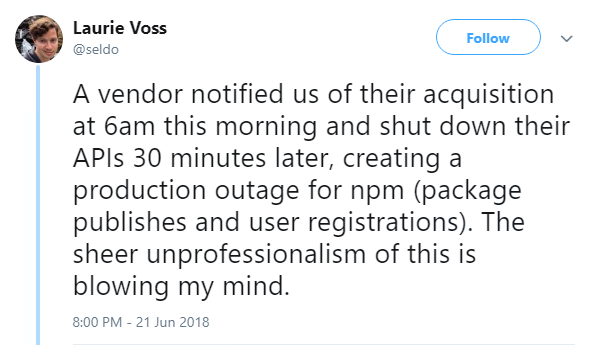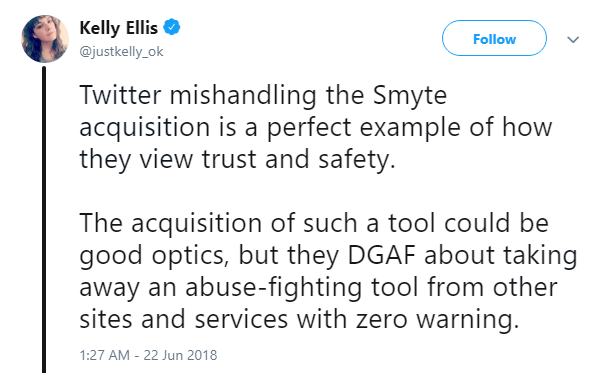 No purchase amount information has been given, but Twitter said: "The Smyte team has dealt with many unique issues facing online safety and believes in the same proactive approach that we're taking for Twitter: stopping abusive behavior before it impacts anyone's experience.

"We can't wait until they join our team to help us make changes that will further improve the health of the public conversation."
Smyte launched officially in 2015 after being created by former Google and Facebook engineers.
The small business had been providing anti-fraud and anti-abuse tools to the likes of TaskRabbit, Meetup, GoFundMe, and Quora, according to multiple reports, which allowed for moderation through machine learning, customized to fit a platform's needs and harassment policy.
Companies being acquired and services stopping is nothing new, but Twitter should perhaps take note of Google's book, which in 2013, provided its customers with 4 months to find alternatives to Google Reader before retiring the service.
The Daily Swig has reached out to Twitter for comment.