Expired cert blamed on Microsoft Teams outage; rancor over Iowa caucus app; and an artist with 99 smartphones causes traffic mayhem in Berlin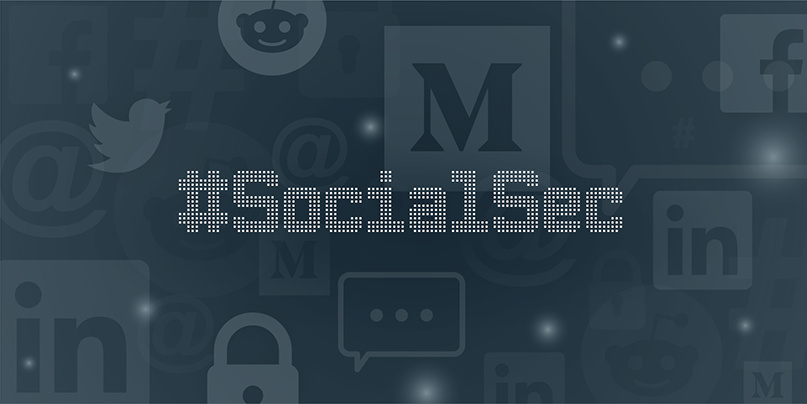 This week didn't get off to the smoothest of starts for Microsoft Teams users, as widespread reports surfaced on Monday that the collaboration software had ground to a halt.
From around 8:30 ET on February 3, users around the world were unable to log into Microsoft's Slack-like group messaging service, leaving them with nothing else to do but post impromptu memes on Twitter.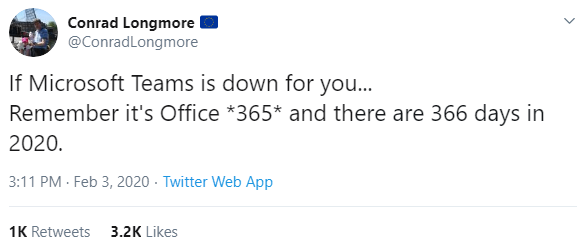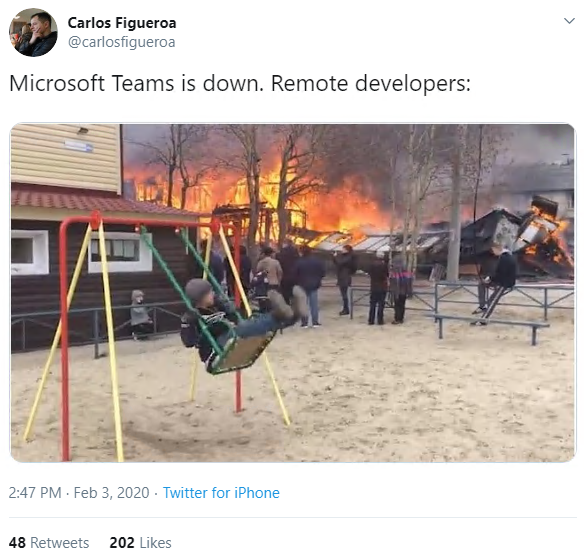 At around 10:00 ET, Microsoft said it had discovered that the problem was due to an expired digital certificate.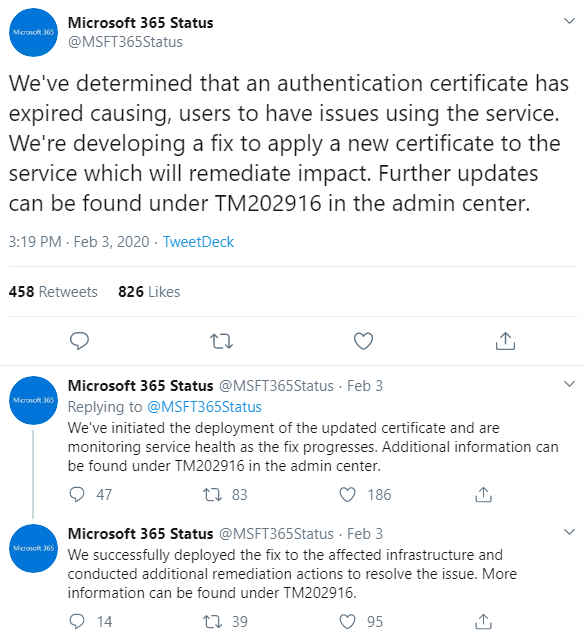 The Teams service was restored later that day, although with a reported 20 million daily users being locked out of their accounts, the episode no doubt left the chat app's devs more than a little red-faced.
In the US, social media feeds have been clogged with news of 'The App That Broke the Iowa Caucus'.
Tech outlets were quick to jump onto reports that the results from Monday's Democratic caucus in the midwestern state had been delayed because of problems with the smartphone app that was being used to report votes.
The confusion delayed the announcement of the winner in the first round for presidential hopefuls. Unsurprisingly, the fracas attracted no small amount of controversy, with many directing their ire towards the app developers.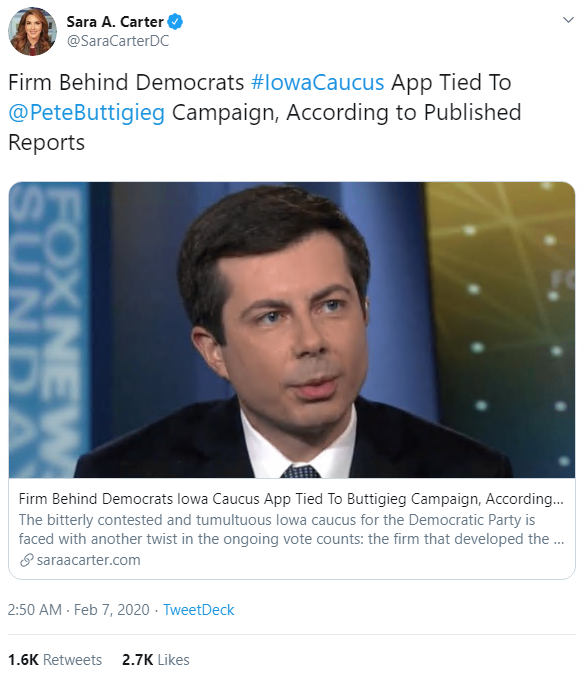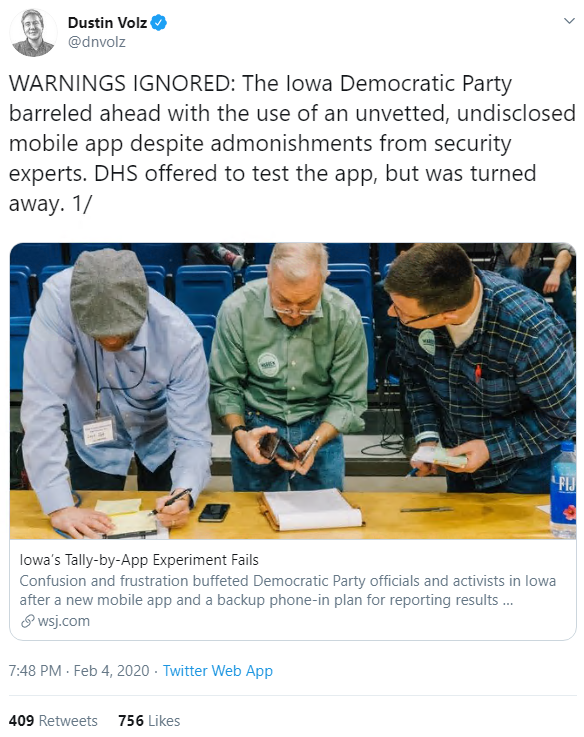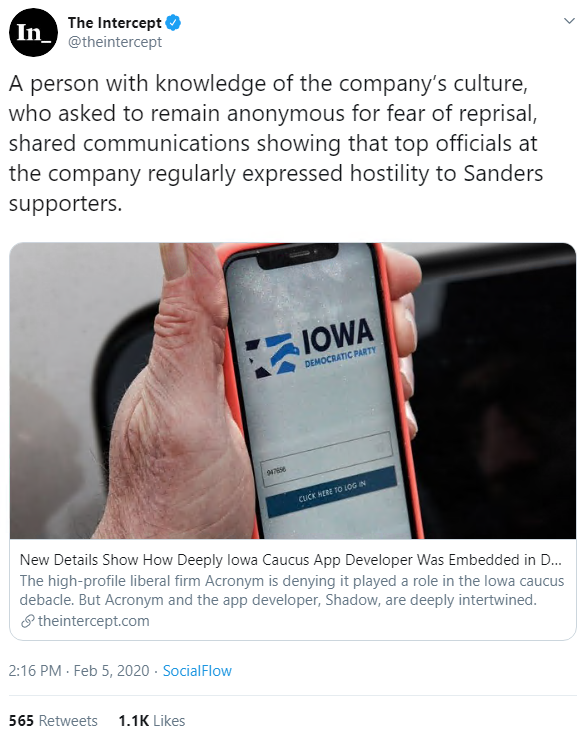 Speaking to CNET, Irfan Asrar of cybersecurity company Blue Hexagon, said: "What we believe is, this is an oversight, and an example of the app being rushed into production."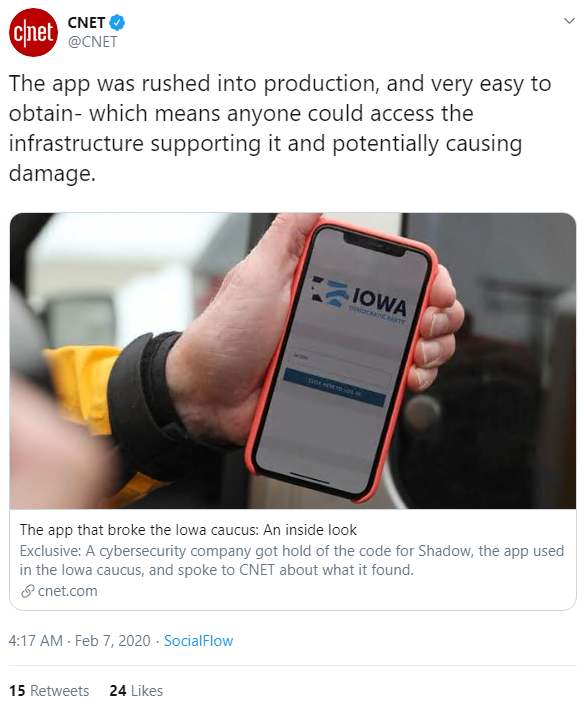 Offering their own take on the situation (and framing their article with a pointed reminder that "trust and transparency are core to the US elections"), Motherboard published the full .apk file of the app that malfunctioned and sent the caucus into a tailspin.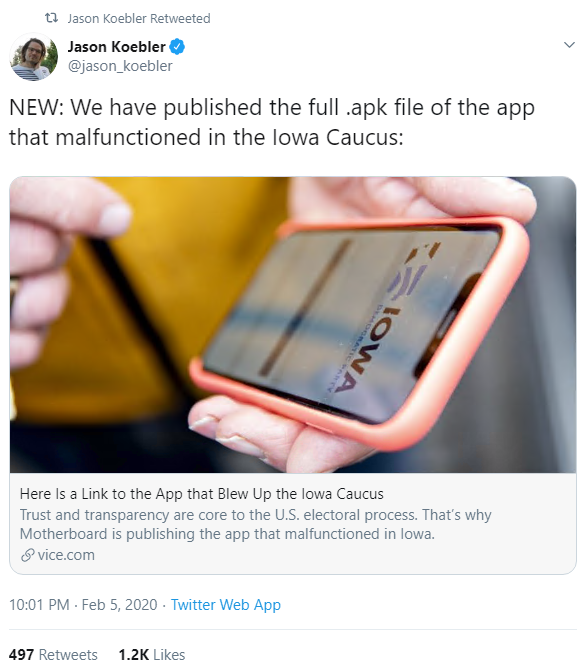 From unreliable apps to shady social media accounts, Twitter said it has suspended a large network of "fake accounts" that were being used to exploit its API in order to match usernames to phone numbers.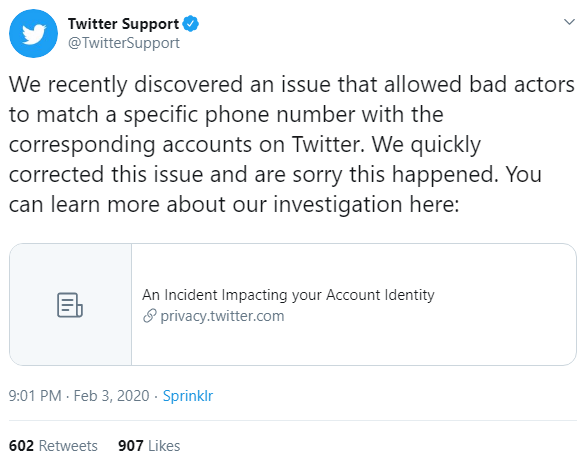 According to TechCrunch, a bug in the microblogging platform opened the door for an attacker to submit "millions of phone numbers" through an official API, which returned any associated user account.
The news comes as Indian website The Print reported allegations that "nearly 18,000 Twitter accounts" were spreading fake news on behalf of the right-wing Bharatiya Janata Party (BJP).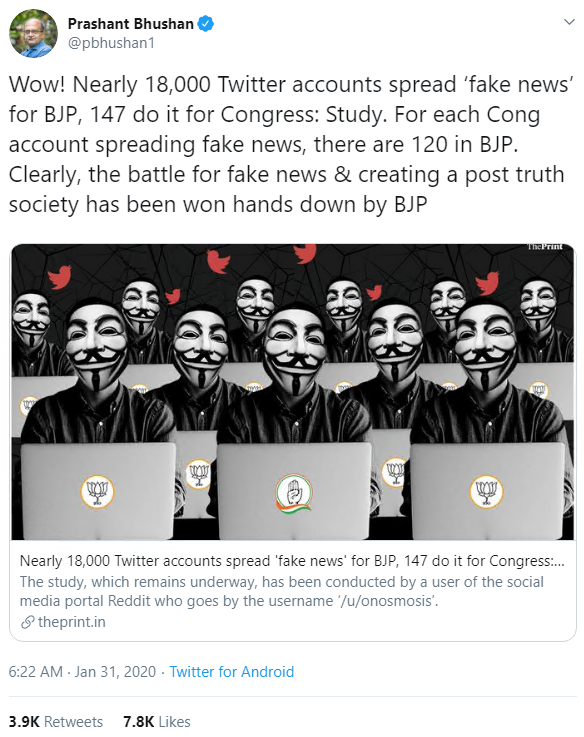 "Approached for comment, both the BJP and the Congress [a rival Indian party] denied the allegation that they supported accounts propagating misinformation," the report reads.
And finally this week, an artist has shown how Google Maps could be abused to cause potential chaos on the roads, after he wheeled 99 smartphones in a wagon around Berlin in order to create a fake traffic jam.
In his 'Google Maps Hacks' performance piece, Simon Weckert demonstrated how it was possible to turn a 'green street' to 'red' on the popular online mapping service – showing how one small step for a man could have a giant impact on other road users, who would be directed into taking alternative routes from an actually clear road.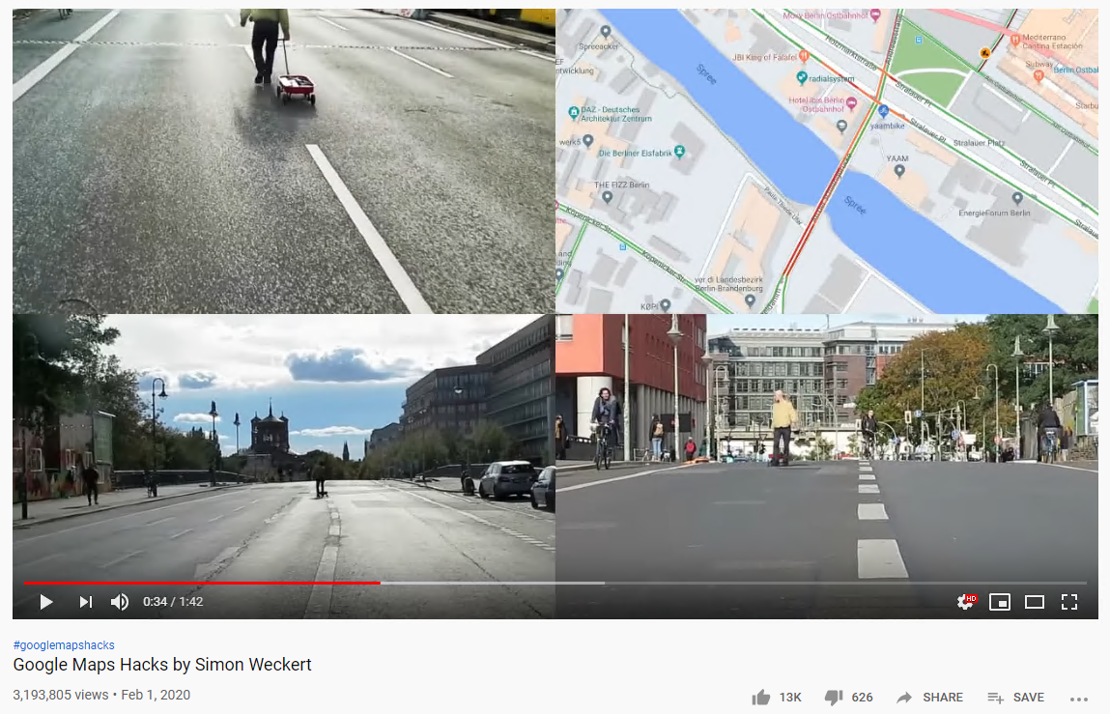 A video posted to Weckert's YouTube account offers a real-time demonstration of what The Daily Swig is dubbing a 'Distributed Denial-of-(Road) Surface' attack. *bows*