Ransomware takes shipping firm offline; British food writer hit by SIM-swap attack; and a Dutch designer takes on facial recognition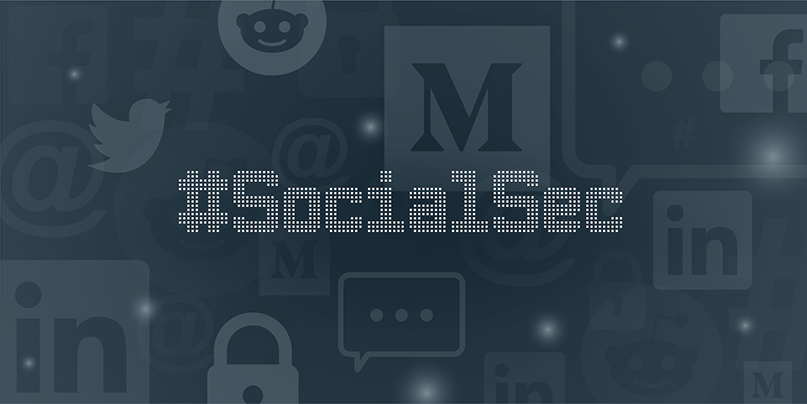 Ransomware once again attracted global news headlines this week, as the operations of various organizations were scuppered by separate attacks.
Among this week's notable victims was US mailing and shipping services company Pitney Bowes, which took to Twitter on Monday to flag a malware attack against its systems.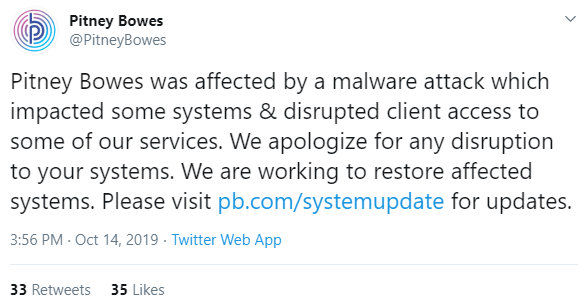 In a commendable move, the Connecticut-based company kept its lines of communication open as it tackled both the Ryuk ransomware attack and the multitude of complaints from inconvenienced customers.
An update from Pitney late yesterday indicated that its systems and services continue to come back online.
Across the Atlantic, French media giant Groupe M6 also joined this week's ransomware victim list.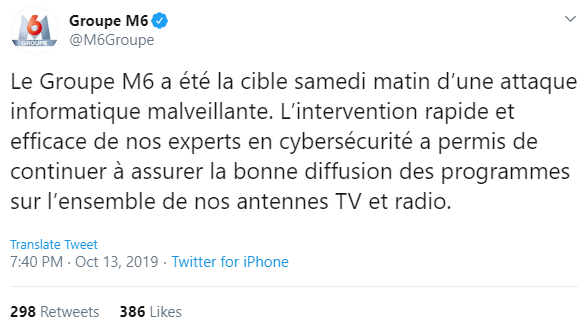 Local press reported that the attack had disabled email servers and phone lines, although the incident did not impact television broadcasts.
RELATED Ransomware still dominates the cyber threat landscape in 2019 – Europol report
In other security news trending on social media this week, British food writer Jack Monroe decried an apparent SIM-swap attack that resulted in thieves siphoning around £5,000 ($6,400) from her bank accounts.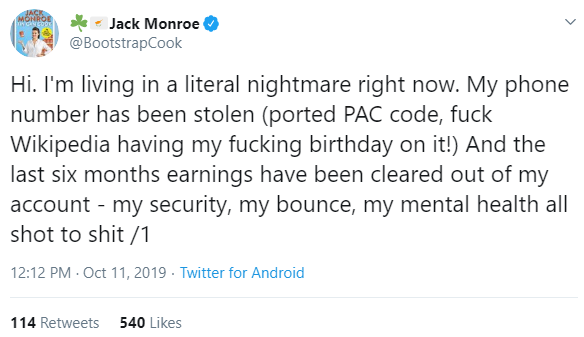 "It seems my card details and PayPal info were lifted from an online transaction," Monroe explains in the thread.
"Phone number was ported to a new SIM, meaning crims [sic] access/bypass authentication and authorise payments."
Although SIM-swap attacks have been around for a while, they seem to have been enjoying something of a renaissance of late, particularly as cybercrooks look to gain access to users' cryptocurrency accounts.
And while our sympathies go out to Monroe in the wake of this latest attack, we couldn't help but recall an incident earlier this year that resulted in one unfortunate soul losing more than $100,000. Yikes.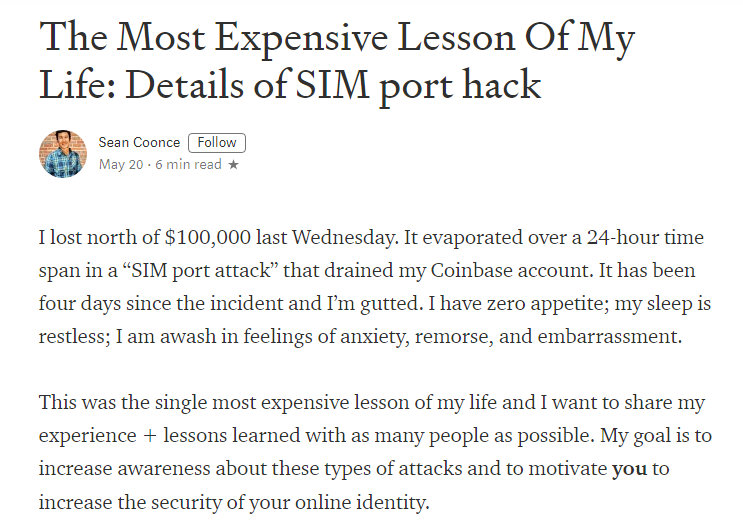 From SIM-swaps to DevOps, security architect @TProphet took a moment to reflect on the ever-changing requirements and demands that have been placed on software developers over the years.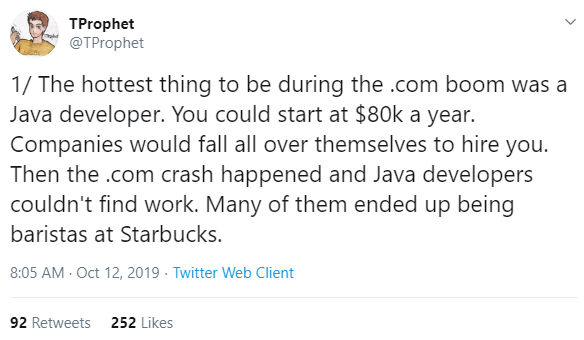 "Right now, we're in the thick of the silly season with coding schools churning out… Java developers," the security pro wrote this week.
Offering advice to developers new and old, they added: "The key to longevity in this industry isn't learning the flavor-of-the-month skill and optimizing for the highest paying job.
"It's having an intrinsic interest in technology, building a keen understanding of where technology is headed, and keeping your skills sharp."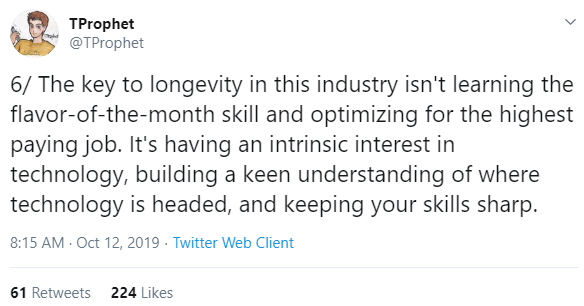 In privacy news, facial recognition has been key topic of discussion over recent days, as lawmakers in California passed a bill placing a three-year ban on the use of facial recognition technology by law enforcement.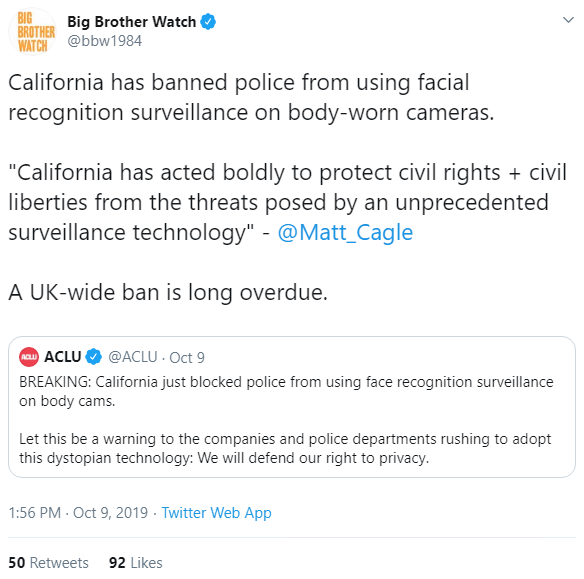 A temporary win, you might say, but if all this talk of facial recognition leaves you feeling like you're living in some kind of dystopian nightmare, perhaps you should turn your attention to this year's must-have fashion item: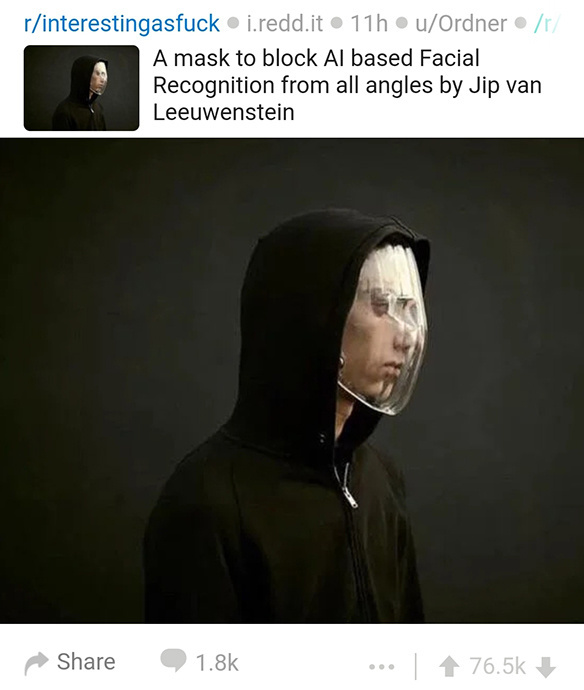 Until next week, keep those laser pointers at the ready.