We look at the incredible contribution the celebrated scholar made to science and the debate surrounding artificial intelligence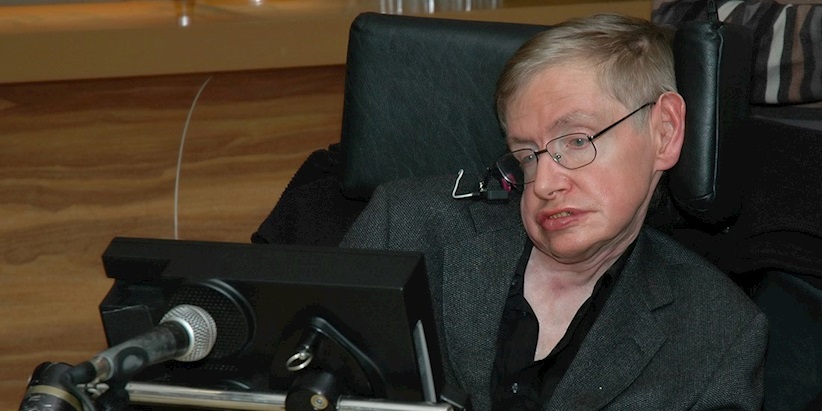 World-renowned physicist and 'the most intelligent man in the world' Stephen Hawking has died, aged 76.
Hawking, whose theories on the universe challenged and changed perceptions in the 1960s, passed away peacefully at his home in Cambridge in the early hours of this morning.
He was diagnosed with Lou Gehrig's disease, also known as amyotrophic lateral sclerosis, in 1963, aged just 20, and was expected to die within two years.
But he defied doctors and went on to enjoy a lengthy career, during which he won numerous honors and wrote the best-selling book A Brief History of Time.
Hawking married twice during his life, first to Jane and later his nurse Elaine. He had three children.
And he was a prominent figure in popular culture – he appeared in The Simpsons, Star Trek, The Big Bang Theory, and many TV interviews.
Artificial intelligence
In recent years, Hawking warned against artificial intelligence (AI) and claimed that robots could soon have the capability to wipe out the human race.
Hawking said of AI during an interview with the BBC in 2014: "It would take off on its own, and re-design itself at an ever-increasing rate.
"Humans, who are limited by slow biological evolution, couldn't compete, and would be superseded."
During the Web Summit conference in Portugal last year, he warned that we don't yet know if AI will be a good thing or will destroy the planet.
He also warned about the security issues surrounding AI and that it could spark the "worst possible event in history".
Hawking said in a speech: "Success in creating effective AI, could be the biggest event in the history of our civilization. Or the worst. We just don't know.
"So we cannot know if we will be infinitely helped by AI, or ignored by it and side-lined, or conceivably destroyed by it.
"Unless we learn how to prepare for, and avoid, the potential risks, AI could be the worst event in the history of our civilization.
"It brings dangers, like powerful autonomous weapons, or new ways for the few to oppress the many. It could bring great disruption to our economy."
Pop culture
Hawking was famously depicted as a cartoon in The Simpsons and appeared on the show no less than four times.
He also popped up in The Big Bang Theory after telling a journalist he wanted to star in the show.
In 2014, Hawking appeared during the Monty Python Live show.
He was shown in a pre-recorded video running over physicist Brian Cox with his wheelchair before singing the famous 'Galaxy Song'.
Tributes
Hawking will be remembered for his brilliance, innovation and sense of humor.
He once said: "However bad life may seem, there is always something you can do and succeed at. Where there's life, there's hope."
Thousands of tributes appeared on Twitter following news of Hawking's death, with some of the world's leading cybersecurity experts and scientific figures paying their respects:
Microsoft CEO, Satya Nadella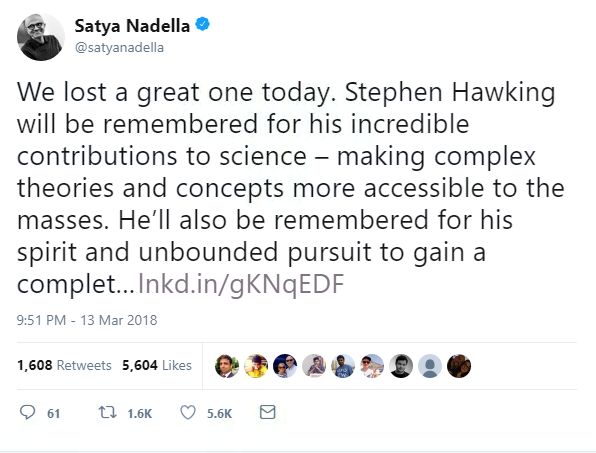 Kevin Mitnick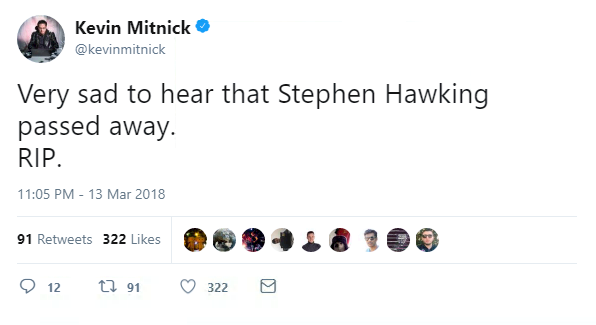 Katie Moussouris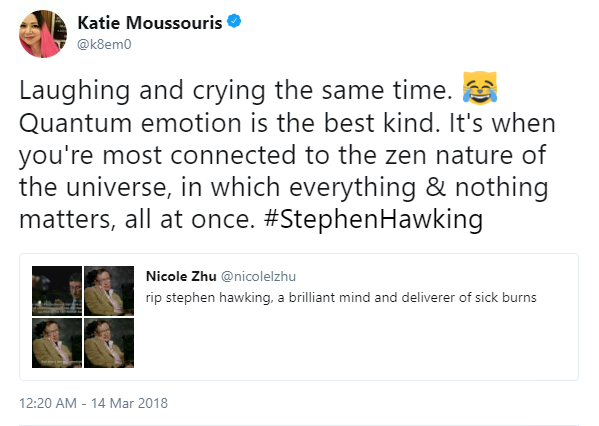 Daniel Miessler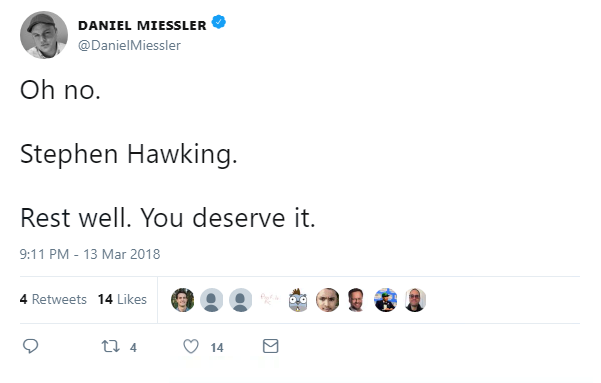 Poul-Henning Kamp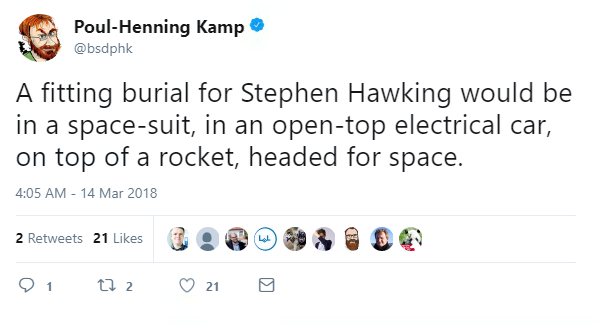 Brian Cox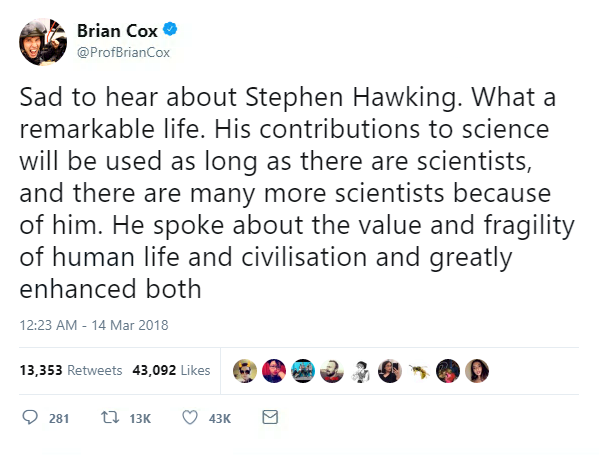 Neil deGrasse Tyson