Large-scale initiative on both sides of Atlantic aims to increase awareness of cybersecurity issues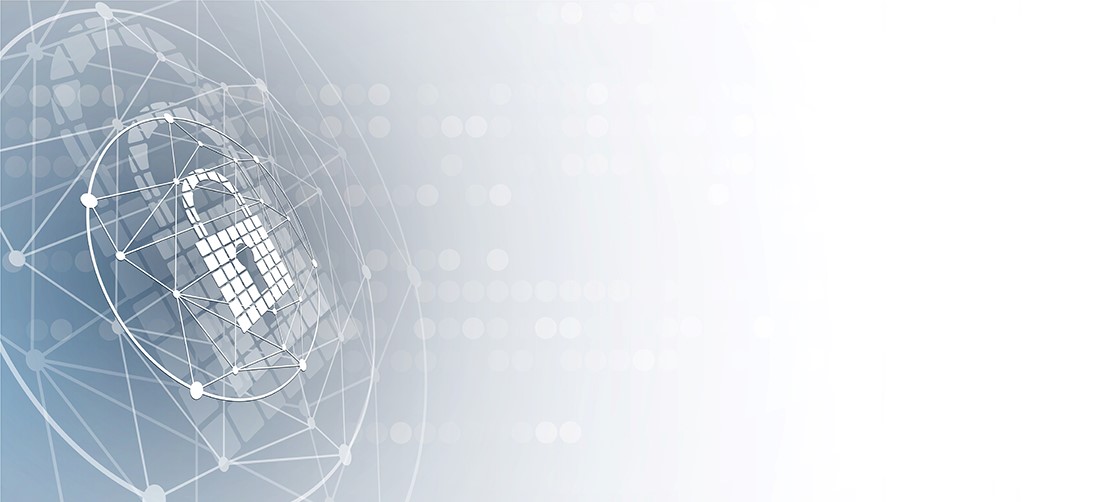 This October marks the 14th annual National Cyber Security Awareness Month (NCSAM) – a far-reaching online safety awareness and education initiative co-founded and led by the National Cyber Security Alliance (NCSA) and the US Department of Homeland Security (DHS).
Each week's awareness efforts will focus on a specific theme, with topic highlights including simple steps to online safety, cybersecurity in the workplace, securing new and emerging technologies, building the cyber workforce, and promoting cybersecurity in critical infrastructure.
NCSAM 2017 kicks off with a focus on Stop. Think. Connect. – a global safety education and awareness campaign co-founded by NCSA and the Anti-Phishing Working Group. DHS is leading the federal engagement of the campaign.
The NCSA's digital safety awareness website StaySafeOnline.org, has re-launched in honor of the month with a new look and feel, featuring an easy-to-use resource library and the latest news from the alliance.
"For most Americans, the internet has become a critical resource we rely on every day for work, commerce, and communications," said the NCSA's executive director, Michael Kaiser. "As we move beyond our PCs, laptops, tablets, and phones to the Internet of Things… we must be sure to secure all corners of the internet."
Various public and private organizations have jumped on board to help promote the online safety initiative: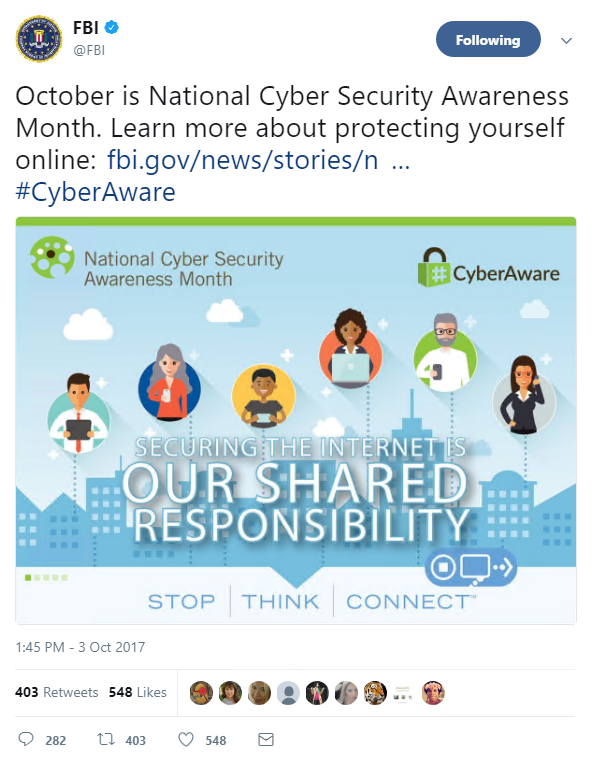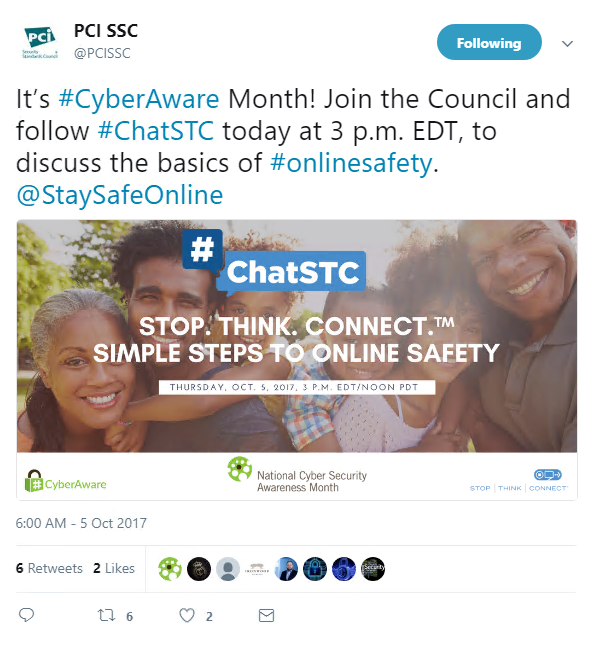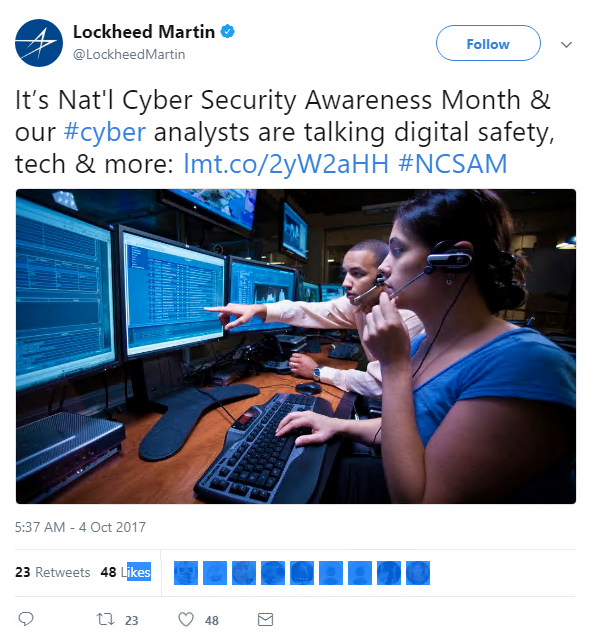 Taking the NCSA's lead, the European Union Agency for Network and Information Security (Enisa) has also adopted October as the month to promote online safety, and this year marks the fifth anniversary of the European Cyber Security Month campaign.
Over 300 activities to promote safety online will be taking place throughout Europe during the month, including conferences, workshops, training sessions, summits, general presentations to users, and online campaigns.
At the launch event, which was hosted at the Tallinn University of Technology on September 29, representatives from the EU public sector, industry, national co-ordination teams, and academia gave insights into cybersecurity recommendations and tips.
European Commission vice president for the digital single market, Andrus Ansip, said: "Cybersecurity is a founding stone of the digital world; it is our shared responsibility, of everybody, every day. I welcome these joint efforts to promote awareness and concrete actions for cybersecurity across Europe."