POS malware has also struck Church's Chicken and Catch's New York City eateries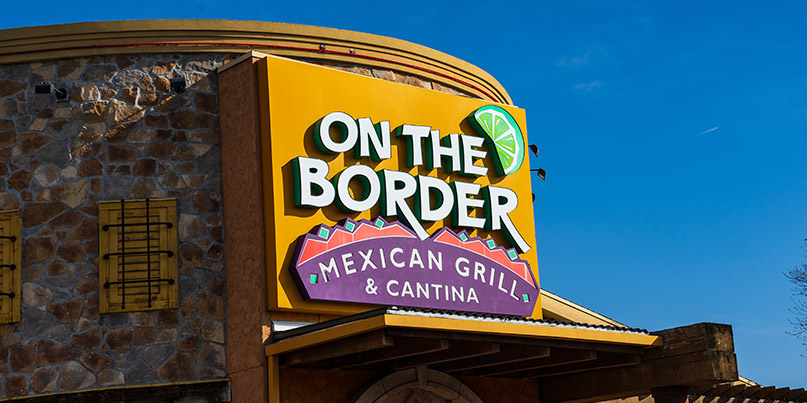 Customer payment card details may have been compromised in a security incident affecting On The Border restaurants in 27 US states.
In a security alert issued Tuesday (November 26), the Tex-Mex chain said some "guests' payment card information was accessed through malware installed on a payment processing system."
On The Border's investigations have pinpointed the breach, which it initially detected on November 14, to payment cards processed at affected restaurants between April 10 and August 10, 2019.
Compromised information could include names, credit card numbers, credit card expiration dates, and credit card verification codes.
On The Border, which has 150 US restaurants and nine South Korean locations, said the breach doesn't affect franchised sites or catering orders.
The chain has urged customers who might be impacted to review bank statements and credit reports and consider placing fraud alerts and/or security freezes with credit bureaus.
On The Border is one of three US restaurant chains to report point-of-sale (POS) malware breaches within a few days.
Catch Hospitality Group recently revealed that three of its upscale New York City restaurants have removed malware from POS systems.
But by that time, payment cards processed at Catch NYC and Catch Roof between March 19 and October 17, 2019, and Catch Steak between September 17 and October 17, 2019, were already at risk.
A similar attack has affected at least 160 Church's Chicken restaurants across 11 of the 29 US states in which it operates.
Cajun Operating Company, which owns the chain, is yet to determine the timespan the malware was active, but said the attack's scope was limited by its use of multiple payment processing systems – which also applied to another recent breach on Southern US chain Krystal, The Daily Swig reported.
Other high-profile restaurant chains affected by POS breaches this year include Checkers' drive-in restaurants, Planet Hollywood-owner Earl Enterprises, and Focus Brands-owned Moe's Southwest Grill, McAllister's Deli and Schlotzky's.
The Daily Swig has reached out to On The Border for additional comment.
YOU MIGHT ALSO LIKE Fowl play: Black Friday scams to watch out for this year