Pwn stars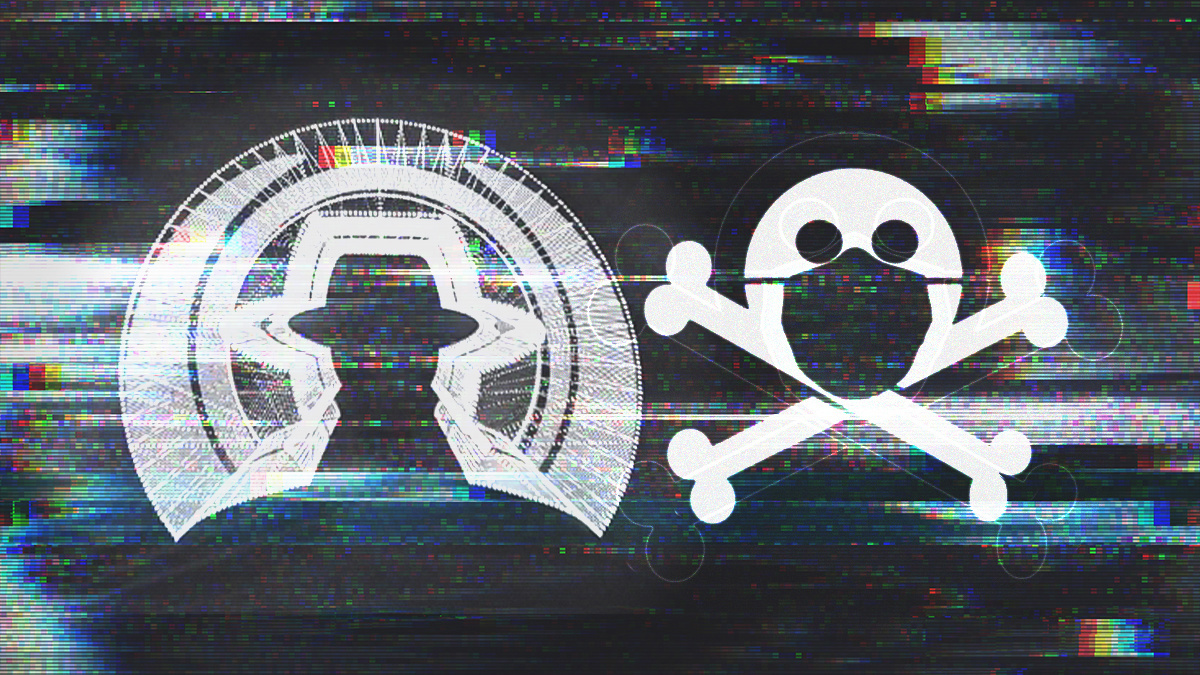 Hacker Summer Camp is only days away, so in order to whet your appetite, The Daily Swig has compiled a list of some of the best talks of years past.
Over the years there's been thrills, spills, and (of course) 'sploits, as the top researchers in the security world have descended on Las Vegas for Black Hat USA and DEF CON – a security double bill that's hard to beat.
This year's Black Hat – which is again taking place as a hybrid event – and DEF CON offerings are sure to add to the already impressive roster of ground-breaking talks from years gone by.
Now that Covid-related restrictions have largely been lifted, the 2022 edition promises to be something of a grand reopening of arguably the single most important event in the infosec calendar.
Without further ado (and in no particular order) here are our top picks from past Black Hat and DEF CON events…
Panic in the Cisco
Michael Lunn's 2005 talk on the security shortcomings of Cisco's networking technology was important not only because of the potential impact of his discovery, but because it served as an example of an attempt to suppress security research.
Lunn resigned from his employment with Internet Security Systems in order to deliver a talk on a critical vulnerability in router technology from Cisco.
The security researcher demonstrated an exploit – which opened the door to a range of attacks from eavesdropping to disabling the compromised device – while withholding any details. Cisco issued a security fix to its firmware prior to the talk, but not many organizations had applied it by the time it rolled around.
Cisco initially gave the go-ahead for the talk but had second thoughts with the event imminent. ISS agreed to a request from the networking giant, but Lunn disagreed. This prompted his decision to resign in order to present his findings.
Cache from chaos
Dan Kaminsky's reveal of a cache poisoning flaw affecting the software of multiple DNS vendors back in 2008 remains a landmark event in networking security.
The security researcher worked with DNS vendors for months to fix the critical vulnerability before laying the problem bare during Black Hat 2008.
It remains a testament to the late security researcher, who sadly passed away in April 2021, prompting an outpouring of tributes to a true infosec great characterized by "kindness, boundless energy, and positivity".
Hitting the Jackpot
Barnaby Jack's live hack demo on an ATM set the benchmark for spectacular hacks and cutting-edge security research. Jackpotting – as the attack later became known – involved a targeted assault on the software running on ATMs.
The end result involved injecting malware into the operating system of cash dispensing machines, causing them to dish out bank notes fraudulently. Either exploitable vulnerabilities in an ATM's remote management system or unauthorised physical access to a machine (perhaps facilitated by a corrupt insider) might be used to carry out an attack.
Prior to Jack's research, embedded systems such as ATMs were widely (but incorrectly) thought to be beyond the scope of potential hack attacks. The research paved the road to follow-up studies into the security of medical devices such as pacemakers and insulin pumps.
Up in the air
Interest in the security of air traffic control systems took off with Andrei Costin's presentation on the issue during Black Hat 2012. Costin's talk focused on security aspects of ADS-B (Automatic Dependent Surveillance-Broadcast), a satellite-based aircraft tracking technology, and other flight technologies.
The presentation looked at ADS-B (in)security from a practical perspective, presenting the "feasibility and techniques of how potential attackers could play with generated/injected air traffic, and as such potentially opening new attack surface" into air traffic control systems.
Don't look up
Shifting the focus from airborne planes to satellites in orbit, a well-received 2014 talk by Ruben Santamarta reviewed the security of satellite communication terminals.
IOActive found that all the devices they accessed were potentially open to abuse. The vulnerabilities uncovered included multiple backdoors, hardcoded credentials, undocumented and/or insecure protocols, or weak encryption algorithms.
"These vulnerabilities allow remote, unauthenticated attackers to fully compromise the affected products," IOActive warned at the time. "In certain cases, no user interaction is required to exploit the vulnerability, just sending a simple SMS or specially crafted message from one ship to another ship can do it."
Policy forum
Black Hat and DEF CON have never been the forum for technical discussions and hacking demos alone. Policy issues are often in play too, as evidenced by talks from the likes of Dan Geer and Jennifer Granick.
Geer, CISO for In-Q-Tel, a not-for-profit venture capitalist firm that looks for tech that supports the US intelligence community, spoke about cyberspace as a domain for conflict between nations and on power politics in 2014.
Granick, director of civil liberties at the Stanford Center for Internet and Society, looked forward to the next phases of the development of the internet in 2015.
More recently Parisa Tabriz, director of engineering at Google, used her 2018 Black Hat keynote to give a practical perspective on secure development. And last year Jen Easterly, director of the Cybersecurity and Infrastructure Security Agency (CISA), outlined how hackers, the government, and the private sector can work together to confront cyber threats.
PortSwigger's James Kettle reinvented the long-neglected topic of request smuggling with his presentation on HTTP desync attacks at DEF CON in 2019.
Kettle showed how it was possible to manipulate web requests in order to poison web caches. The hack allowed Kettle to compromise PayPal's login page, among other targets, and claim $70K in bug bounties.
The hack relied in exploiting flaws in how web systems pass web-based requests between front end and back end system, as explained in a Daily Swig article published at the time of the talk.
A new era in SSRF
Noted web security researcher Orange Tsai used a 2017 Black Hat talk to outline an exploit technique variant that might be harnessed to bypass server-side request forgery (SSRF) protections.
The technique relied on fuzzing to unearth previously undiscovered vulnerabilities in the libraries of programming languages including Python, PHP, Perl, Ruby, Java, JavaScript, Wget, and cURL.
The root cause of the problem lies in the inconsistency of URL parsers and URL requesters.
Flaws in web applications such as WordPress, vBulletin, MyBB, and GitHub have also been uncovered using the same approach, the security researcher told Black Hat USA attended in 2017.
Hasta la Vista
Polish security researcher Joanna Rutkowska became well known in the security community following her demonstration of an attack against Windows Vista's kernel protection mechanism at Black Hat USA 2006.
During the same presentation, she also demonstrated a technique called 'Blue Pill' that involved hacking the operation of a virtual machine to plant stealthy malware.
Gone in 40ms
Hacking took to the roads in 2015 after security researchers Charlie Millar and Chris Valasek demonstrated how to launch a remote cyber-attack against an unaltered factory vehicle.
The security researchers hacked into a Jeep Cherokee through a mobile connection to its entertainment system via a technique that allowed them to send messages on the CAN bus to critical electronic control units. This, in turn, allowed them to control the braking, steering, and acceleration of the car.
That's our round-up of the best-ever talks at Hacker Summer Camp – but what are your picks?
Have we failed to mention any unmissable talks? What are your favourite hacks? Let us know on Twitter at @DailySwig.
You can also watch more talks from previous Hacker Summer Camps on YouTube, ranked by numbers of views, via the DEF CON and Black Hat archives.

YOU MAY ALSO LIKE ParseThru: HTTP parameter smuggling flaw uncovered in several Go applications