Banking trojan slingers jailed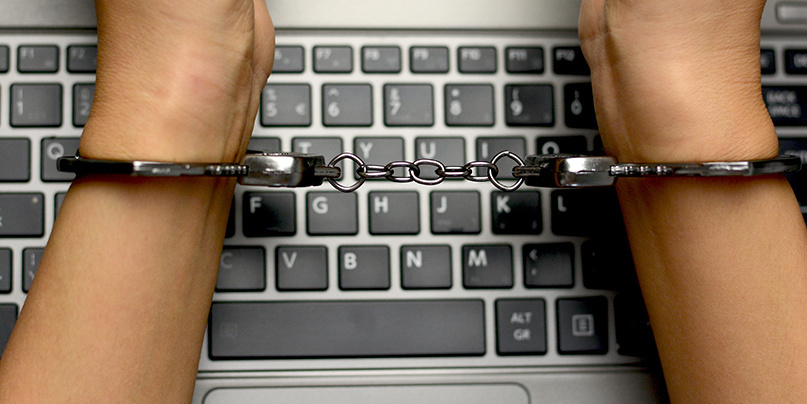 Three members of a cybercrime network that abused the GozNym banking malware to steal an estimated $100 million from more than 41,000 victims have been sentenced.
Alexander Konovolov and Marat Kazandjian were jailed for seven and five years of imprisonment, respectively, following a lengthy trial in the Eastern European country of Georgia.
Konovolov, aka "NoNe," of Tbilisi, Georgia, was the ringleader of the GozNym network who used underground criminal forums to assemble a team of cybercriminals. Marat Kazandjian, aka "phant0m," of Kazakhstan and Tbilisi, Georgia, was Konovolov's chief lieutenant and right-hand man.
The Georgian trial included witness testimony from an FBI agent and a computer scientist from the FBI's Pittsburgh Field Office, as well as evidence obtained by the FBI and US Attorney's Office through their parallel investigation. Konovolov and Kazandjian were both tried under Georgian criminal law for offences against US victims.
Krasimir Nikolov, 47, of Bulgaria, was sentenced to time served after spending 39 months in a US prison following his conviction on charges of criminal conspiracy, computer hacking and bank fraud. Nikolov was convicted over his role of a "casher" or "account takeover specialist" for the gang.
A US court further ordered Nikolov's extradition back to Bulgaria.
The wider cybercrime group was dismantled as the result of a joint operation by international police back in May, as previously reported. Five members of the group were charged at the time while a further five remain at large.
A 2016 write-up of the GozNym banking trojan by IBM X-Force Research offers technical details of the malware as well as a history of its creation.
RELATED: Cybercrime network behind $100m GozNym banking malware dismantled