Those who can, teach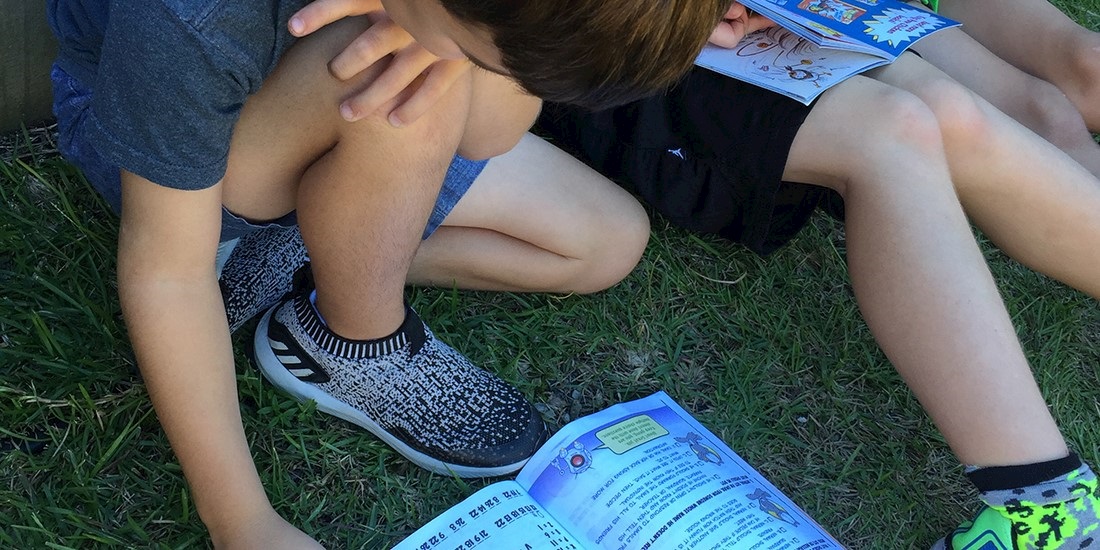 The Center for Cyber Safety and Education is toasting a successful 2018, after the non-profit revealed that educational material developed by the organization was used to deliver more than 100,000 cybersecurity safety lessons last year.
The Florida-based charity – a division of security certification consortium (ISC)2 – has been helping to make the cyber world a safer place through a range of educational programs aimed at parents, senior citizens, and middle school children.
The Center expanded its reach two years ago with the addition of a new educational program geared towards elementary school kids and featuring the iconic cartoon character, Garfield.
Discussing the organization's growth in 2018, director Patrick Craven said: "The biggest thing we are excited about is the impact we are making in the community. When you combine all of our programs together, we delivered 105,000 safety lessons in 2018.
"We obviously feel that we're on the right track and that we are able to make such an impact around the world."
Making education fun
The Center for Cyber Safety and Education's Garfield program comes in the form of an Educator Kit, which has everything a teacher needs to deliver a lesson in cyber safety to 30 children.
This includes a lesson plan, puzzles and coloring pages, stickers, comic books, and an accompanying, officially licensed cartoon developed in partnership with Garfield creator, Jim Davis.
Such was the success of the initiative that the Garfield program won the Learning Magazine Teachers' Choice Award for the Classroom last year.
A digital version of the lesson is also available, which allows children to learn about cyber safety on their tablet or laptops at home.
Expanding the program further
Of course, the journey doesn't end here. As we enter a new year, the Center has set its sights on another key demographic, and one which presents no shortage of challenges: high school kids.
"We currently have programs for elementary and middle schools," Craven explains. "High school kids will be a bigger challenge. They are a harder market to reach and teach, and are already so deep into technology that we have to ask: how do we change their behavior online?"
For Craven, communication between parents and their children is the most important step when it comes to improving the cyber safety of youngsters.
"Parents just need to talk with their kids," he told The Daily Swig. "They have got to communicate with them.
"There are various tracking devices and apps that parents can use to monitor their child's behavior or restrict their internet use. These are fine, but they aren't the solution. The kids are way too smart and tech-savvy, and will just find a way around it.
"Instead, we really promote that it's better to talk to their kids and have those conversations as to why they need to watch that they are putting online, limit the things they are posting, or apps they use.
"Understanding the why is going to stick with them longer than you tracking them or "spying" on them."
Doubling down
The Center for Cyber Safety and Education is looking ahead to another busy year. And despite the many challenges facing those tasked with improving the cyber safety of children, the non-profit has set its sights on delivering even more lessons throughout 2019.
"We helped deliver more than 100,000 lessons last year, and I think we can easily double that in 2019," said Craven.
"This year we are aiming to translate our educational material into 30 different languages, so that even more parents around the world can help teach their kids how to be safe online."