The head of the World Economic Forum's cybersecurity consortium highlights the need to defend against attacks – and quickly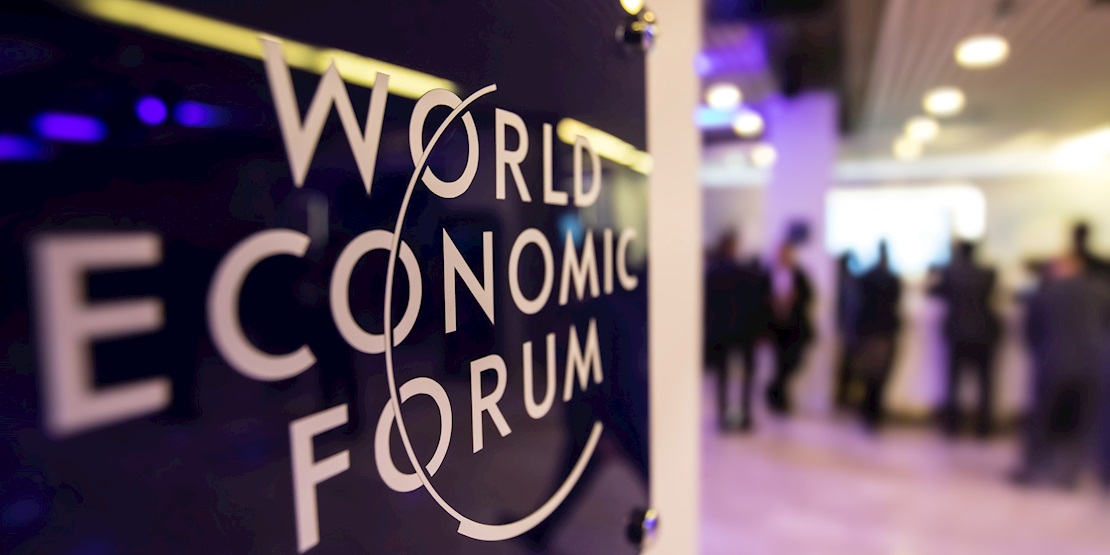 As risks to governments and business continue to accelerate, collaboration with international agencies is the only way to fight cybercrime.
This is the view of the World Economic Forum's Global Centre for Cybersecurity, which has stressed that in order to defeat malicious cyber-attacks, it cannot work alone.
The center was launched earlier this year to focus on cybercrime prevention and to protect and inform the financial industry about cybercrime, among other agendas.
It recently joined forces with Europol to exchange expertise and create a framework for best cyber practices.
And this year, it will continue to strengthen and increase its affiliations with other agencies.
Troels Oerting Jorgensen, the head of the WEF Centre for Cybersecurity, and former head of Europol's European Cybercrime Centre, spoke to The Daily Swig about the new coalition and laid out its plans for 2018.
Was the cybersecurity center set up in response to any specific event?
Troels Oerting Jorgensen: The World Economic Forum has been working on cybercrime and cyber resilience for four years before the launch of the center.
Both public and private sector actors in the field repeatedly told us that they would like us to play a bigger role and apply the forum's unique multi-stakeholder approach to the issue of cybercrime.
At the same time, we saw cybersecurity concerns climb up the list of things that keep CEOs up at night in our Global Risks Report.
Thus, the center is the logical consequence of the recognition that no one country, industry, or sector can address the challenges alone.
What have been identified as the main issues that the center will tackle?
TOJ:We have defined three priorities for the Centre for Cybersecurity: first, to reduce global cyberattacks by developing global security standards, policies and practices, and by promoting and implementing security by design.
Secondly, to contain current and future cyber-attacks globally through intensified cooperation and information sharing.
And thirdly, to deter cybercrime by heightening the risks associated with participating in illegal cyber activities, by means of reinforced collaboration between public and private partners.
Will the new cybersecurity center work alongside any other international organizations?
TOJ: The WEF is a platform that allows all types of organizations to come together to work on global challenges.
We believe that it is essential to get a broad coalition around the table if you really want to tackle issues that are global in nature and evolving so quickly.
For example, we just announced a new partnership with Europol to benefit from their extensive experience in digital forensics and enforcement.
Which companies has the WEF partnered with so far?
TOJ: We are aiming to have 50 companies and 25 governments engaged with the cybersecurity center by the end of this year.
For now, we are signing up partners by invitation only to make sure we have a representative mix of diverse sectors and industries from all geographies on board.
With the increasing formation of cybersecurity alliances, what will set the WEF's consortium apart from the others?
TOJ: As a neutral platform, the World Economic Forum has built trust with governments, businesses, civil society organizations, and academia over almost 50 years now, and as the international organization for public private collaboration we have a "license" to tackle thorny issues.
These ingredients allow us to provide an effective platform to come together to fight organized digital crime.
What are the main threats to business, governments, and individuals as identified by the WEF?
TOJ: Economic loss due to cybercrime is predicted to reach a staggering $3 trillion by 2020, and 74% of the world's businesses can expect to be hacked in the coming year.
The 2017 WannaCry attack affected 150 countries and institutions – such as the NHS in the UK – demonstrating both the grand scale of cyberattacks and the devastating consequences for the victims.
The threats businesses and governments are dealing with are not only grave, but they are developing and evolving just as fast as the new technologies we are seeing.
And just as the WEF tries to force leaders to deal with the impact of these technologies, we at the center are forcing them to acknowledge, understand, and prepare for the dark side of that revolution.
What will the focus or plan of action be for 2018?
TOJ: We have put the first five months since the official launch to good use and built a great team here in Geneva.
And while we are still setting up and fine-tuning various elements of the center, you will definitely see cyber issues take a front seat at many of the upcoming WEF events, for example at our "Summer Davos" in China or, of course, the Annual Meeting in Davos in January 2019.
During the next couple of weeks, we will focus on on-boarding our new partners, and work on fostering better global governance – to deter cybercrime by identifying, implementing and enforcing measures that counter popular criminal models, including high-gain/low-risk, to heighten organizational cyber preparation and resilience among our partners, to help anticipate future threats and risks and finally, to help them to develop a global cybersecurity workforce.
We're realistic enough to realize that this is a big task ahead of us, but cybercrime will not wait for companies or governments to be ready. Time is hence a luxury we don't have.