But hold off on the celebrations, advocates warn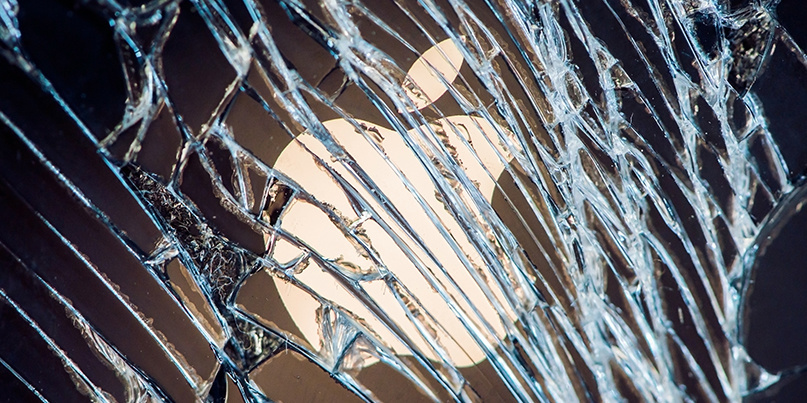 Apple has announced an expansion to its iPhone repair program, in a move that has been cautiously welcomed by 'right to repair' advocates.
The tech giant will now grant independent repair shops access to authorized Apple components, including parts for some out-of-warranty phone models (covering 6s and later).
Jeff Williams, Apple's chief operating officer, said the Independent Repair Provider (IRP) program had already been successfully tested across 20 US businesses, and would now be extended to shops of all sizes to "better meet our customers' needs".
"When a repair is needed, a customer should have confidence the repair is done right," Williams said in a statement last week.
"We believe the safest and most reliable repair is one handled by a trained technician using genuine parts that have been properly engineered and rigorously tested."
Planned obsolescence
Screens and battery replacements are expected to account for the bulk of components that will be made available through the new initiative – parts that have previously landed the iPhone producer in a myriad of controversy.
In December 2017, Apple – a notorious poster child for planned obsolesce – was accused of purposely slowing down the performance of older iPhone models in order to compel users to ditch their devices earlier than planned.
While the tech giant has no exact policy for how long it offers support for its products – the upcoming release of iOS 13 will not be available for iPhones 5S, 6, and 6 Plus – criticism stems from Apple's continued ownership of end-of-life devices that prevents anyone but certified technicians from tinkering with its hardware.
The announcement of the IRP program, which follows the recent expansion of Apple's Genius Bar network into 1,000 Best Buy locations, has therefore been come as something of a surprise to activists who have long lobbied for smartphone owners' right to fix their own device.
"This [IRP program] is a welcome change – and a direct reversal of Apple's previous behaviour," said Nathan Proctor, national campaign director for the right to repair at US PIRG (Public Interest Research Group).
"I go around to state legislators all over the country to make the case for Right to Repair, and companies like Apple and trade groups that represent manufacturers argue that doing what Apple just did would be a security, safety, and intellectual property disaster."
Strained arguments
The Daily Swig has reached out to Apple to find out the sort of software diagnostic tools it plans to offer as part of its IRP program – something that the tech giant has previously ruled out as impossible, on the basis that that such a move leaves a device open for criminal hackers to compromise.
Paul Roberts, who founded the organization of infosec professionals Securepairs, believes that greater public access to diagnostics means better security for consumers. Much like Proctor, he cautiously welcomed the introduction of the IRP program.
"Repair has nothing to do with device hacking and compromise," Roberts told The Daily Swig.
"Apple knows this and understands well that enabling independent repair won't put its users at any greater risk. I'm happy to see them [Apple] step away from what was always a strained argument."
But it's not all celebrations on the right to repair front, Roberts explained.
Difficulties in gaining access to other smartphone parts – say, for a device made by Samsung or Google – remains an issue that impacts both consumer safety and the environment, right to repair activists argue.
"Let's not confuse this small concession by Apple with a full-throated endorsement of Apple [to] repair or the broader right to repair," Roberts said.
"Apple giving ground is important. I hope they continue to give ground and that other firms (Samsung, LG, Lexmark, etc.) follow suit," he added.
No quick fixes
For one independent repair shop owner, the launch of Apple's new program is a tentative step in the right direction.
Ned Hosic is the founder of the Massachusetts-based Boston iPhone Repair store, a business that he's been running with his father since 2009.
Hosic has already applied for the IRP program, and he hopes it will enable him to access the tools and software required to fix issues related to Apple's Touch ID and Face ID authentication features, for example.
"At the moment, there at no shops that can swap these parts, as they are linked together by Apple's software," he told The Daily Swig.
Component pricing and the limited choice of parts available, however, is a concern for Hosic.
"Furthermore, their application for this program asks for financial information, how many devices you service on a monthly basis, inside views of the shop, etc," he said.
"Apple is getting a massive aggregate look into the details of the independent repair industry."
Apple currently has over 5,000 support centers around the world. It plans to launch the IRP program internationally, over time.
In a response to questions from The Daily Swig, Apple referred us back to the original IRP program press release, stating that the new scheme will offer customers "additional options for the most common out-of-warranty iPhone repairs".
RELATED Apple's latest service partnership won't silence 'right to repair' campaigners