Breaking the 'monopoly on repair' will have environmental and security benefits, advocates claim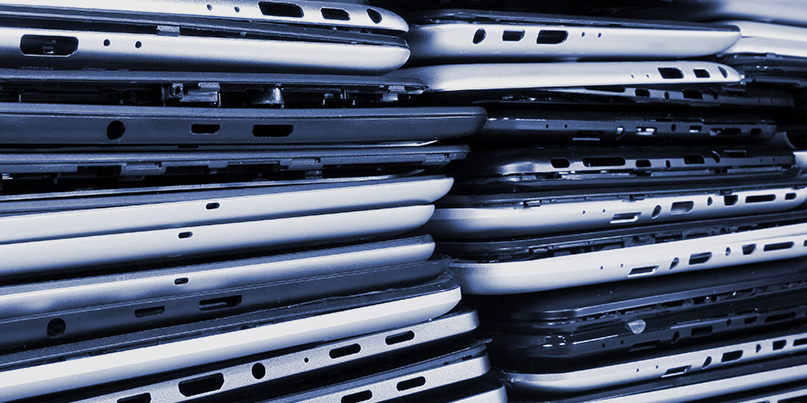 Apple has expanded its authorized service network in the US through a new deal with Best Buy.
The move, announced earlier this week, will bring certified Apple technicians into almost 1,000 Best Buy locations across the country, meaning Mac users are no longer forced to rely on support from 'Genius Bars' in Apple Stores.
"If a customer ever needs to repair their products, we want them to feel confident those repairs are done safely and correctly," said Tara Bunch, vice president of AppleCare.
"We're always looking at how we can reliably expand our network of trained technicians and we're excited to partner with every Best Buy store so it's even easier for our customers to find an authorized repair location near them."
Under the cover
While some may welcome the news that an Apple technician could soon be coming to their hometown, many believe that consumers should be allowed to tinker with their devices themselves – something that's staunchly opposed by the tech firm.

Paul Roberts, publisher and editor-in-chief of The Security Ledger, is one of them, having campaigned for consumers' right to access hardware schematics through his organization Securepairs.
"If people are using a technology, it needs to be serviceable, patchable, updatable, securable," Roberts told The Daily Swig.
"But in the electronics space, we have definitely seen a shift, accelerating in recent years from a desire to make long-lived products that are serviceable and repairable by owners, to single-use products that are designed to be visually attractive but not serviceable or maintainable."
Batterygate
Apple has long faced criticism regarding its corporate responsibility to supply consumers with greater flexibility when it comes to their purchased devices.

In December 2017, for instance, the company infamously found itself baked in controversy after it was discovered that it was slowing down the performance of certain iPhones – an episode known as 'Batterygate'.
At the heart of the scandal was a software update allegedly aimed at throttling processors found in older iPhone models – 6, 6s, and SE – sparking widespread battery replacements and a series of lawsuits claiming Apple was attempting to retire support for older devices earlier than planned.
"[It was] an iOS update that dramatically slowed the performance of iPhone, and their reasoning was that they're doing it to extend battery life, and so on," Roberts said, recalling the controversy and Apple's eventual decision to offer discounted lithium-ion batteries for iPhones 6 and above.
"But, of course, the effect was that my iPhone just became 30% slower right before the holiday times, and maybe I'll use the holidays to upgrade my iPhone."
"These products, in some ways, have obsolescence built in," Roberts added, hitting on a movement, slowly gaining speed worldwide, called 'right to repair'.
"Right to repair is really about breaking up a monopoly on repair," Nathan Proctor, national campaign director for the right to repair, US PIRG (Public Interest Research Group), told The Daily Swig.
"For some people that would mean [that] if they had the parts and services information, they might choose to do a repair themselves because it's technically possible and much more convenient."
There have been multiple right to repair bills proposed throughout the US – none of which have made it off the legislative floor.
This is due to heavy lobbying from manufacturers such as the Consumer Electronics Association and the Computer Technology Industry Association (CompTIA), according to experts polled by The Daily Swig.

"If you take certain phones to a local electronics repair shop and they aren't familiar with the device or can't get the information that they would need to fix that device, then it's impossible to repair the product cost-effectively," Proctor said.
Intellectual property, physical safety, and cybersecurity concerns are the main arguments put forward to squash any legislation that would effectively make diagnostic software tools and hardware schematics available for public consumption.
In other words, only authorized Apple technicians know how to fix your iPhone.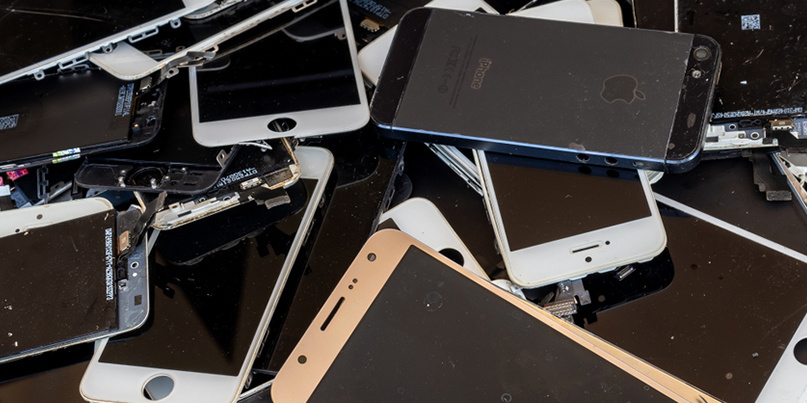 Security updates
Roberts founded SecuRepairs in late 2018 to bring together infosec professionals in a push to promote cybersecurity as a means to grant consumer access to devices, particularly when older electronics stop receiving technical support from manufacturers.
"What that means practically from a cybersecurity standpoint is that [certain] phones can't get security updates, and are going to be vulnerable to attack and compromise," Roberts said.
"It happens all the time," he added. "People limp by with older phones that they can't update, and take their chances with slow performance, cybersecurity risk, and everything else.
"Saying 'we just don't feel like making that iOS version available for your hardware' kind of doesn't cut it."
Apple, a company that gets most of the heat for what's considered to be an industry-wide problem of planned obsolescence, has no specific policy related to how long it offers support for its products.
When it comes to macOS, for example, Apple typically supports the three latest versions, which is reasonable in the view of Mac security expert Patrick Wardle.
"Any time operating system support is dropped, this means that if new bugs are reported (in newer versions of the OS, that also affect older versions), they will not be patched in the older versions," Wardle told The Daily Swig.
"However, users should really upgrade to newer versions."
Wardle explained how ending support for older OS versions, as Apple does, is a common practice cross-industry, noting that hardware upgrades tend to come with powerful security features that are unmatched by older devices.
"Of course Apple wants us to upgrade to their latest and greatest iPhones and MacBooks," he said.
"But from a security point of view (versus just a consumer/marketing point of view), there is no denying that the latest version of their software and hardware (for example devices) are often far more secure than their predecessors."
What e-waster
Another emerging problem being brought to the fore is the increasing prevalence of digital devices that undoubtedly end up in a landfill when they can no longer be fixed – a growing environmental epidemic known as electronic waste, or e-waste.

"Material efficiency, recycling infrastructure, and scaling up the volume and quality of recycled materials to meet the needs of electronics supply chains will all be essential," a January report by the World Economic Forum (WEF) reads.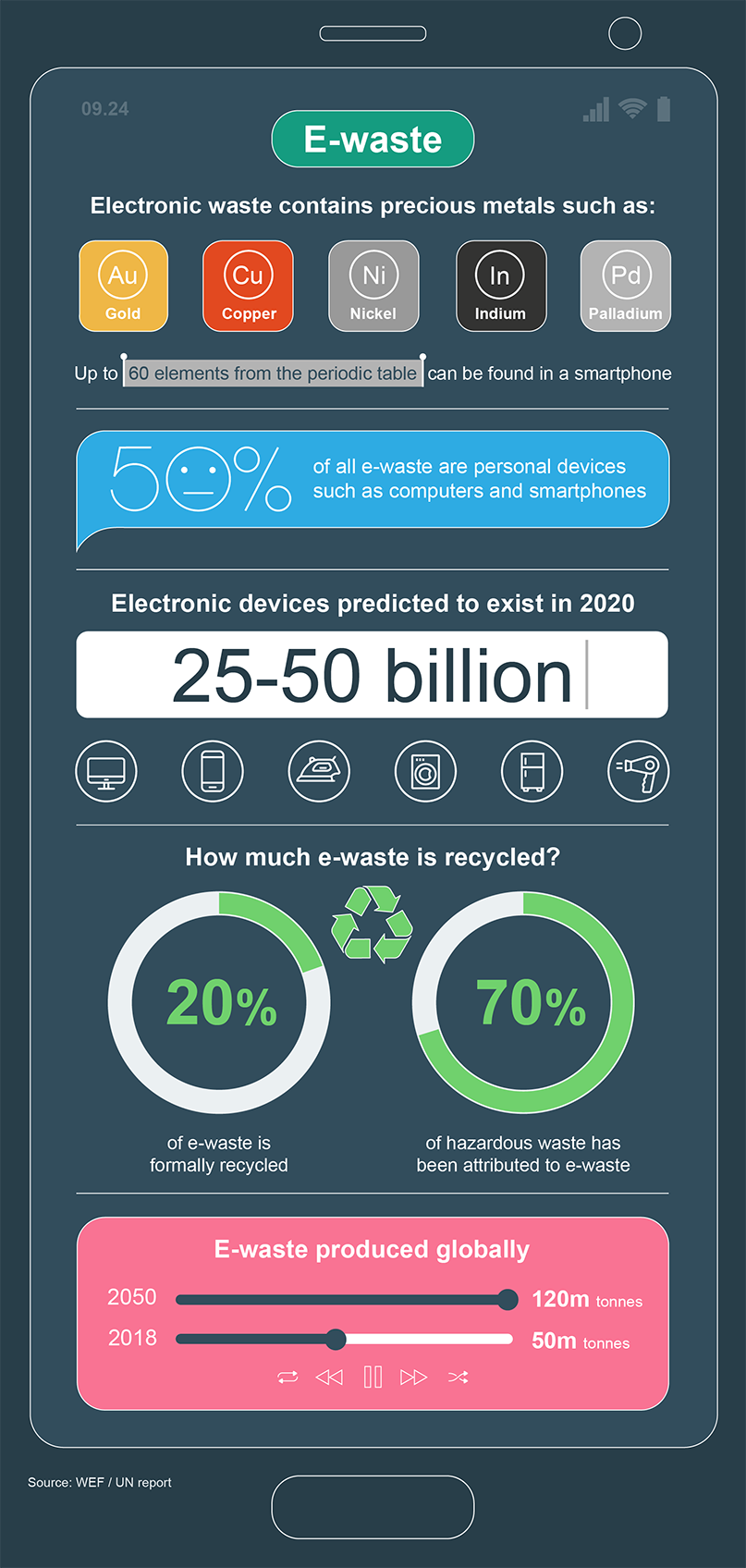 The WEF report highlights how some electronics can contain more than 1,000 different substances, only 20% of which are recycled efficiently, and estimates that 50 million tonnes of e-waste was produced in 2018 alone.
With the uptake of the smart home and steady growth of the Internet of Things – where everything from your refrigerator to your toothbrush now ships with a 'smart' prefix – this number is expected to expedite and reach 120 million tonnes by 2050.
"This is an emerging issue," Proctor added, but said he remained optimistic that digital electronics will eventually follow the way of automobiles, offered some protections with a right to repair law in the US in 2014.
The upcoming release of iOS 13 will be supported in all models down to the iPhone 6s.
According to data collected last year, the iPhone 6 – which will be unsupported – still accounts for 10% of Apple's mobile installed base.
RELATED Apple launches privacy-focused login tech to throw web trackers off users' scent