Singapore positioned to 'lead by example' in Southeast Asia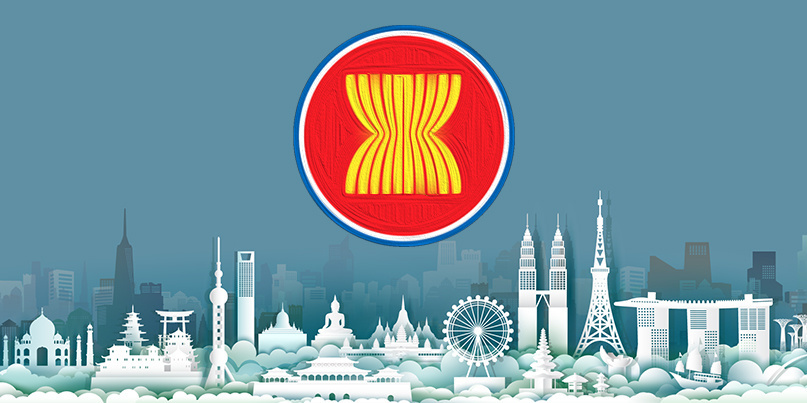 Governments across Southeast Asia have further strengthened their ties by agreeing to improve their cooperation within cyberspace.

At the Association of Southeast Asian Nations (ASEAN) Summit in Bangkok, Thailand, last month, the alliance reaffirmed its commitment to knowledge sharing to protect the region's digital industries.
ASEAN chairman and Prime Minister of Thailand, General Prayut Chan-o-cha, said: "We agreed to enhance cybersecurity cooperation and the building of an open, secure, stable, accessible, and resilient cyberspace supporting the digital economy of the ASEAN region through a feasible coordination mechanism for ASEAN cyber discussions, implementing practical confidence-building measures, and adopting a set of common, voluntary, and non-binding norms of responsible state behavior in cyberspace…"
Countries within the region – Thailand, the Philippines, Malaysia, and Singapore – will also introduce a Digital Masterplan in 2025, which will see the formation of an ASEAN open data network and digital data governance framework.
Recognizing the rapid rate of tech adoption in the region, the World Economic Forum has also pledged to do its part.
The Digital ASEAN initiative will see the introduction of a pan-ASEAN data policy framework and will offer digital skills training across the region.
It plans to encourage security cooperation between nations and focus on capacity building within the cybersecurity industry, as well.
Singapore and beyond
A number of high-profile cyber-attacks has thrust Singapore into the spotlight in recent years.
What would this commitment to cooperation mean for the wealthy island state, one that is regularly targeted by cybercriminals for financial gain?
Collaboration could help to protect against threats facing other countries in the ASEAN region such as APT32, also known as hacking group Ocean Lotus.
Ocean Lotus has been active in Southeast Asia since at least 2012, and is so far known to be targeting businesses in Vietnam, Laos, and the Philippines.
"If we are looking at the security of Singapore itself, this partnership means that with the increased information sharing between countries, we should be better prepared to face attacks that have originated in other regions," Tony Jarvis, CTO for Asia Pacific at Check Point Technologies told The Daily Swig.
"Many cyber-attacks start in one location and try to spread across regions, though they often use the same methodology when doing so.
"If we are aware of what is taking place in neighboring countries' environments, it allows us to be better prepared should they decide to expand that attack into Singapore's cyberspace."
While Singapore indeed does have a lot to gain from knowledge sharing, it can also serve as an asset to other ASEAN nations.
Singapore has heavily invested in cybersecurity since the 2018 data breach at SingHealth, the state's largest health provider, which saw the information of around 1.5 million residents exposed.
It has beefed up defenses by allocating more than S$30 million ($22 million) for a new cybersecurity center, announced in September last year, and this year saw the launch of its Cyber Defence School.
"Singapore has been investing considerable resources into boosting its cybersecurity capabilities, and it is well positioned to lead by example in sharing and cooperating with other countries," says Jarvis.
He added: "With a reciprocal relationship such as this in place, the benefits are mutual. Our neighbors benefit from the investigatory and forensic analysis works carried out domestically, just as we do in learning what is happening in other parts of the world."
This latest commitment also offers further opportunity for collaboration beyond Southeast Asia, says Jarvis.
"There is every chance that it may pave the way for further collaboration in the future, both with the countries who are party to this agreement as well as others who may wish to be part of such an initiative."