New web targets for the discerning hacker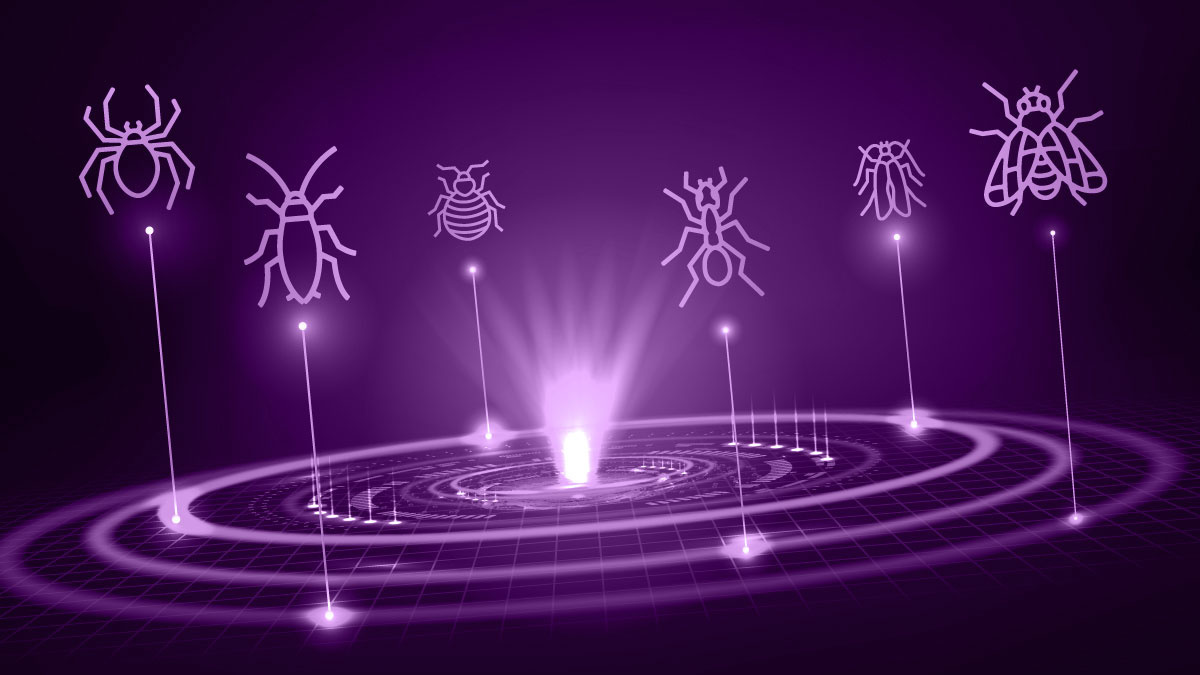 This month, we caught up with the maintainers of Open Bug Bounty, a crowdsourced security testing and vulnerability disclosure platform founded in 2014.
The non-profit project has around 1,300 active bug bounty programs and 22,000 registered security researchers. It's made around one million coordinated disclosures, resulting in around half a million vulnerability patches.
The researchers say they're not competing directly with the likes of HackerOne and Bugcrowd, which are in part now shifting to penetration testing and other traditional managed security services.
"Open Bug Bounty is a pure crowd-security testing and vulnerability disclosure platform where everyone can participate without restrictions while following the rules and code of conduct," they say.
Meanwhile, gaming giant Valve came in for some criticism this month, after it was revealed that it took two years to fix critical security flaws in its Steam platform.
There's also been more on the subject of coordinated vulnerability disclosure this month, with researchers launching a new GitHub repository of the times disclosure has gone sour.
The Research Threats project details examples of legal threats received by ethical hackers and how some were resolved - as well as giving guidance on the best ways of making a disclosure.
"The hope is for security researchers to be able to use this to make safer decisions," the site's coordinators said.
And finally, as some countries tentatively mark their first steps out of lockdown, we took a closer look at how bug bounty programs have been helping to secure the contact tracing app ecosystem.
The World Health Organization launched one of the first disclosure programs in December 2020, in conjunction with HackerOne, and has led to the patching of seven security vulnerabilities so far. Other programs are active in the UK, France, and India.
"Governments need to protect citizens' data in order to minimize the risk of malicious acts, and bug bounty allows real in-depth security," a spokesperson from YesWeHack told The Daily Swig.
---
The latest bug bounty programs for May 2021
The past month saw the arrival of several new bug bounty programs. Here's a list of the latest entries:
Balancer Labs
Program provider:
Independent
Program type:
Public bug bounty
Max reward:
1,000 ETH ($2.7 million)
Outline:
Balancer Labs, the foundation behind the Balancer Protocol, has launched what it claims to be the biggest bug bounty prize on record as it looks to root out vulnerabilities in its V2 Vault architecture.
Notes:
The Balancer protocol provides liquidity and offers users automated portfolio management. The top prize of 1,000 ETH is on offer for researchers who disclose ways to drain funds from the vault, among other critical hacks.
Check out the Balancer Labs bug bounty announcement for full details
CoinMetro Exchange
Program provider: HackenProof
Program type: Public bug bounty
Max reward: $3,000
Outline: CoinMetro is an EU-based financial technology ecosystem that's designed to simplify access to the digital asset economy.
Notes: In-scope vulnerabilities for the exchange's new public bug bounty program include business logic issues, remote code execution, SQL injection, data leakage, and server-side issues.
Visit the CoinMetro Exchange bug bounty page at HackenProof for more info
CoinSpot
Program provider: HackerOne
Program type: Public bug bounty
Max reward: $10,000
Outline: CoinSpot, a popular Australian cryptocurrency exchange, has launched a new bug bounty program through HackerOne, with a particular focus on identifying critical flaws in the coinspot.com.au domain.
Notes: "CoinSpot looks forward to working with the security community to find security vulnerabilities in order to keep our businesses and customers safe," the company said.
Visit the CoinSpot bug bounty page at HackerOne for more info
Cream Finance
Program provider: Immunefi
Program type: Public bug bounty
Max reward: $1.5 million
Outline: Cream Finance is working with Immunefi, Armor.fi, and DeFiSafety to bring stronger security to its eponymous protocol and wider decentralized finance ecosystem. The security campaign started this month with the launch of a $1.5 million bug bounty program, with Immunefi, focused on strengthening Cream's protocol, API, and website security.
Notes: As outlined in a recent blog post, the bug bounty program is focused around the Cream smart contracts and the prevention of loss of user funds, as well as its web and app assets and data breach vulnerabilities. It is further covered by the Armor Alliance Bug Bounty Challenge.
Visit the Cream Finance bug bounty page at Immunefi for more info
Nord – enhanced
Program provider: HackerOne
Program type: Public
Max reward: $5,000+
Outline: Nord's bug bounty program has been expanded to include NordPass and NordLocker, alongside its existing program for NordVPN.
Notes: Nord's HackerOne profile states that it will pay a maximum reward of $1,000, however it also states that $5,000+ is being offered for critical rewards, suggesting there is some flexibility at the company's discretion.
Check out Nord's bug bounty press release for further details
Parrot
Program provider: YesWeHack
Program type: Private
Max reward: TBC
Outline: European drone manufacturer Parrot has launched a private bug bounty program asking qualifying security researchers to find vulnerabilities in its products, mobile applications, and web services.
Notes: A press release from Parrot states that the program will eventually be made public, so any keen researchers that aren't invited to take part need simply watch this space.
Check out YesWeHack and Parrot's joint announcement for further details
Reddit – enhanced
Program provider: HackerOne
Program type: Public
Max reward: $10,000
Outline: Reddit has taken its private bug bounty program public after seeing what it says is "great engagement and success", paying out $140,000 in security bounties across 300 vulnerability reports.
Notes: Vulnerabilities in scope include remote code execution, SQL injection, and authentication bypass resulting in access to a user's account and private data.
Visit the Reddit.bug bounty page at HackerOne for more info
Swiss Post
Program provider: YesWeHack
Program type: Public
Max reward: €10,000
Outline: Swiss Post has opened its program to the public, asking researchers to find vulnerabilities in multiple web services after a successful private program paid out $270,000 in rewards.
Notes: Swiss Post previously told The Daily Swig that the public launch is part of its mission to its "constantly working on new ways to improve the security of the company's IT infrastructure".
Visit the Swiss Post bug bounty page at YesWeHack for more info
Telenor Sweden (Telenor Sverige AB)
Program provider: YesWeHack
Program type: Public bug bounty
Max reward: €2,000
Outline: Swedish telecommunications giant Telenor Sverige has hooked up with YesWeHack to launch a new bug bounty program and help keep its customers secure.
Notes: The telco has published a detailed list of program rules, including out-of-scope assets. Security researchers should ensure they have thoroughly read these terms engagement before they start testing.
Visit the Telenor bug bounty page at YesWeHack for more info
---
Other bug bounty and VDP news this month