Hacking teams showcased their offensive skills in separate events from Leap Security and Trend Micro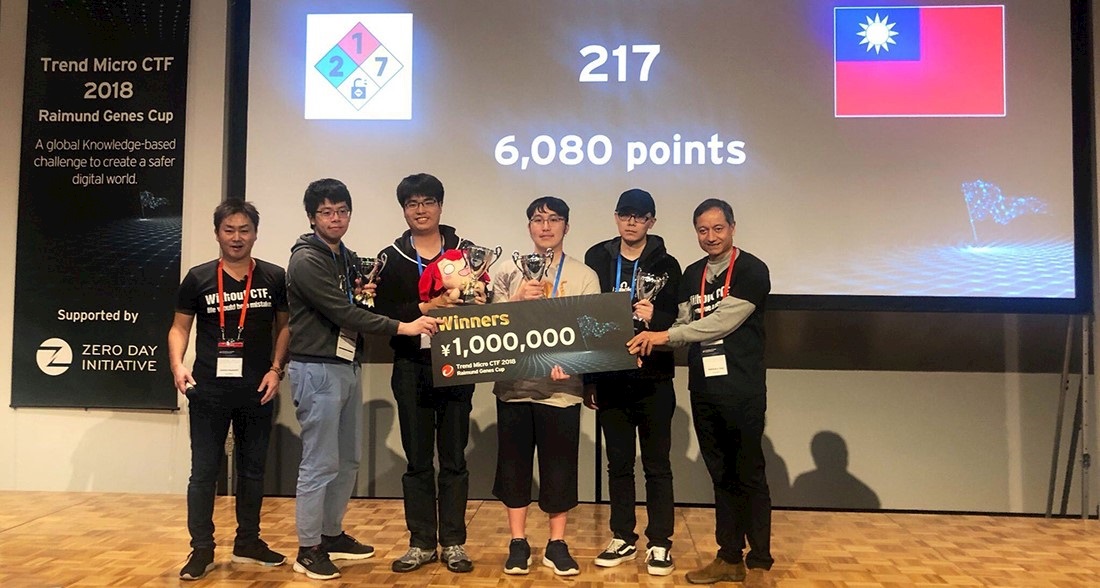 This past weekend saw hackers from around the world battle it out in two separate Capture the Flag (CTF) events hosted by Trend Micro and Leap Security.
Taking place in Tokyo, the final stages of Trend Micro's Raimund Genes Cup once again pushed participants' skills to the limit, as they competed in a variety of challenge categories, including IoT, OSINT, targeted attacks, and SCADA.
Team 217 of Taiwan took home the top prize of ¥1,000,000 ($8,800) and 15,000 Zero Day Initiative points per player.
Second place competitors Team p4 received ¥300,000 ($2,600), followed by PwnThyBytes, who came in third and netted ¥200,000 ($1,700).
Wrapping up the CTF that started with online qualifiers back in September, Eva Chen, co-founder and chief executive at Trend Micro, said: "Our industry desperately needs more talented young professionals to grow in their cybersecurity career.
"There is a gap between skills learned through classroom education and the practical experience needed to protect organizations. Our global and regional CTF events help address this long-running challenge by providing real-world experience in a fun, competitive setting."
Separately, Leap Security kicked off its inaugural CTF event this weekend, with more than 150 participants competing across categories including OSINT, pen testing, reverse engineering, and crypto.
Hosted in partnership with 0x00sec, Ikw ran away with the top prize of a one-year Burp Suite Pro license, followed by Xel and Diaze, who both received a one-year Shodan Pro subscription.
"The event went exceedingly well," Leap Security founder and president Jonathan Broche told The Daily Swig. "We didn't know what to expect since it was the inaugural Leap Security CTF event.
"We were blown away with the community's participation. It was cool to monitor teams as they went through the CTF with parts they struggled with and excelled on."
Broche added: "We would like to give a big thank you to the 0x00sec community for teaming up with us. This year's event had 150 participants, and we hope to double that for next year's event.
RELATED No phone left standing after Pwn2Own mobile hacking blitz