Burp Suite Professional
Test like a Pro.
Hands-on security testers need the best tools for the job. Tools you have faith in, and enjoy using all day long. The tools that other professionals trust.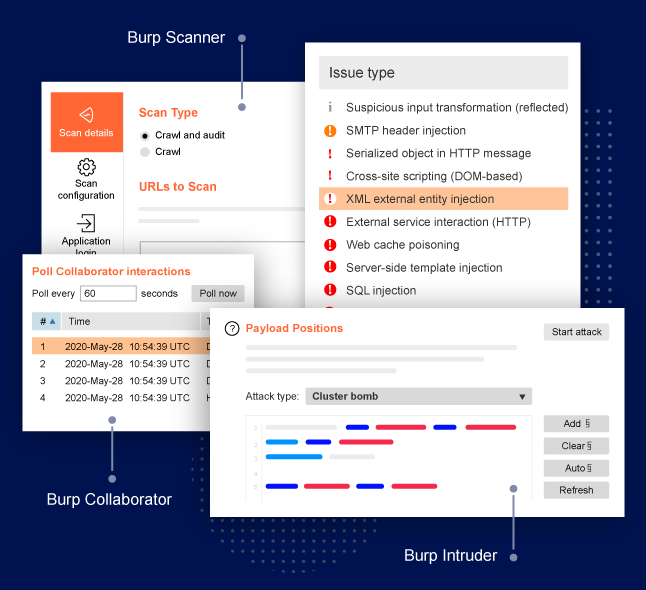 Find out why 97% of users recommend Burp Suite Pro
Burp Suite Professional is the web security tester's toolkit of choice. Use it to automate repetitive testing tasks - then dig deeper with its expert-designed manual and semi-automated security testing tools. Burp Suite Professional can help you to test for OWASP Top 10 vulnerabilities - as well as the very latest hacking techniques.
Take a tour of Burp Suite Professional
A walkthrough of some of Burp Suite Professional's major features:
Find more vulnerabilities, faster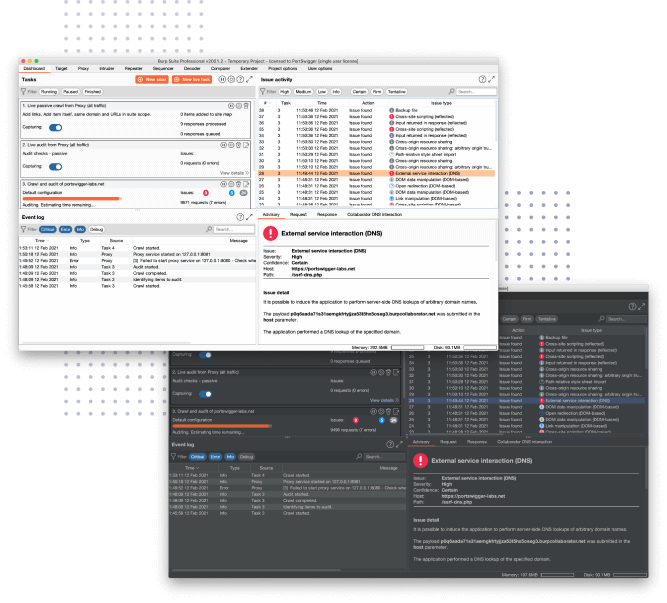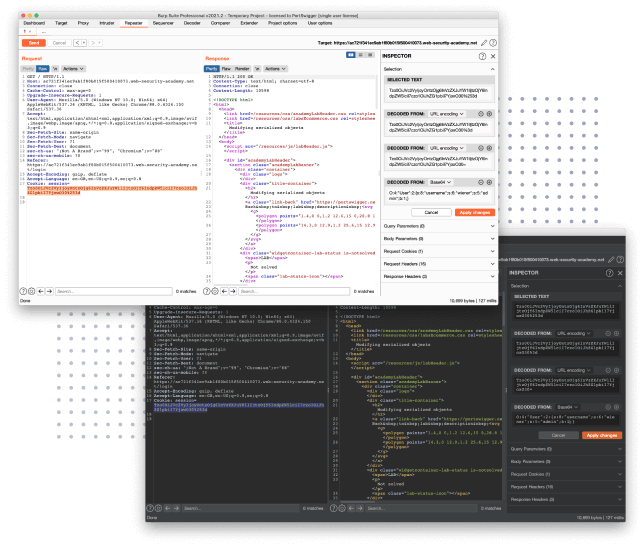 Find vulnerabilities others can't
Push the boundaries of web security testing - by being first to benefit from the work of PortSwigger Research. Frequent releases keep you ahead of the curve.
Be more productive
A toolkit designed and used by professional testers. Utilize features like the ability to record everything you did on an engagement - and a powerful search function - to improve efficiency and reliability.
Share your findings more easily
Simplify your documentation and remediation process, and produce reports that end users will appreciate. Good security testing doesn't end at discovery.
View all features
Extend your capabilities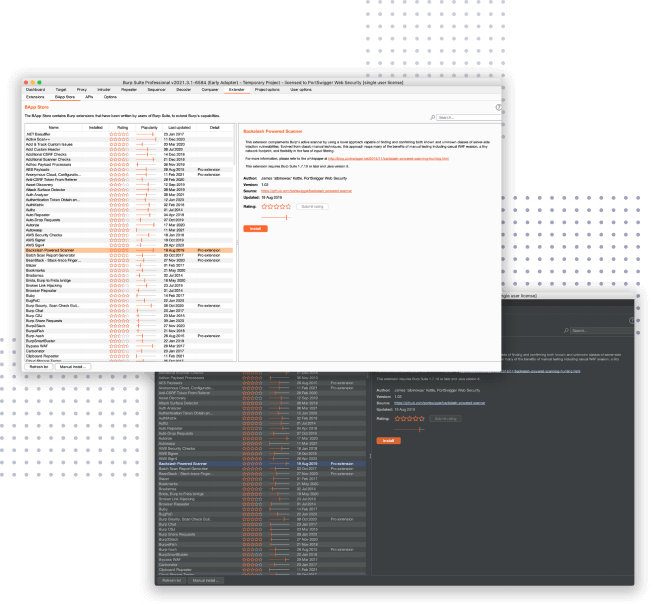 Adapt your toolkit to suit your needs
Share in a wealth of knowledge, extend Burp Scanner with BChecks, and access hundreds of pre-written BApp extensions, as a member of Burp Suite Professional's huge user community.
Create your own functionality
A powerful API gives you access to core Burp Suite Professional functionality. Use it to create your own extensions - and integrate with existing tooling.
Customize the way you work
Whether you want to create custom scan configurations, or you'd rather just work in dark mode, we've got you covered. Burp Suite Professional is made to be customized.
Is there anything better than Burp Suite Professional by @PortSwigger? I have some tools like it but I have yet to find anything as good. Source: @AlicornSkyler - Twitter