DevSecOps software from PortSwigger
Integrate security into software development
Seamless, accessible vulnerability scanning and prioritization
Traditional application security is a bottleneck for developers. And - let's be honest - many DevSecOps "solutions" are no better. Their constant interruptions, overwhelming feedback, and requirements to instrument code, can all make life tremendously difficult for developers.
Security will always be necessary. But with Burp Suite Enterprise Edition's seamless automation, it doesn't have to be a necessary evil. Achieve DevSecOps the easy way.
Currently, Burp Suite Enterprise Edition helps us to have an attractive value proposition for our clients with DevSecOps scenarios. Dynamic testing gives very good results versus other solutions. Source: TechValidate survey of PortSwigger customers

See more customer stories

John Vargas

Head of Consulting
Remove bottlenecks
Burp Suite Enterprise Edition is the easy way to do DevSecOps. Seamless integration with any CI/CD pipeline lets you bake security into your existing environment.
Empower developers
PortSwigger makes better cybersecurity accessible to development teams. Get timely security feedback designed for developers, with vulnerabilities prioritized by threat level.
Scale the simple way
Get enterprise-scale DevSecOps, with fully flexible deployment. See security posture and attack surface evolution for defined segments of your estate - using intuitive dashboards.
Minimize friction
Burp Suite's multi-AST scanning works in development, staging, and production, to find critical bugs fast. There's no need to instrument code, and false positives are minimized.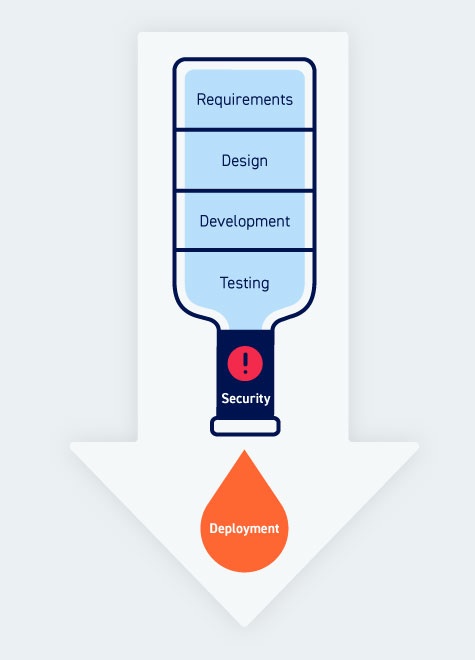 Learn more about introducing DevSecOps
PortSwigger software is trusted by over 16,000 organizations worldwide
Burp Suite has allowed me to analyze and attack request traffic more efficiently and effectively than other "enterprise" web scanners or automated pentest tools. Source: TechValidate survey of PortSwigger customers

See more customer stories

Brian Murtha

Penetration Tester