Burp Suite Enterprise Edition
More secure shouldn't mean less agile
Scan it all. With the enterprise-enabled web vulnerability scanner.
Find out how Burp Suite Enterprise Edition helps Shopify to secure its portfolio:
Secure your whole web portfolio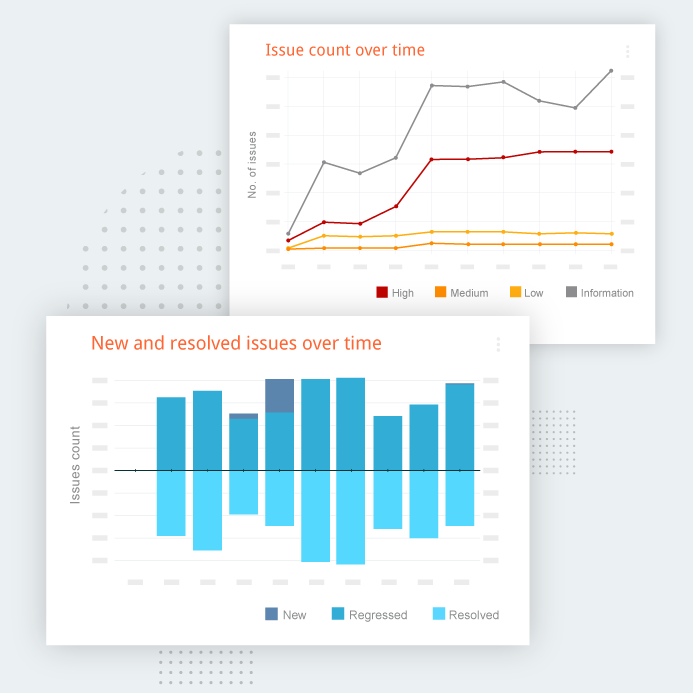 Deploy with ease, report with simplicity
Perform recurring, scheduled, scans across thousands of applications. Point and click; all you need is a URL.
Achieve full visibility of your enterprise security posture
Intuitive security reporting dashboards, role-based access control, and scan reports by email.
Empower DevSecOps
Out-of-the-box integration with ready-made CI plugins, native Jira support, and a rich API, to easily incorporate security within your existing software development processes.
Reduce risk without increasing costs
A pricing model that allows you to scan at scale across thousands of applications, for maximum ROI with no strings attached.
Integrate security with development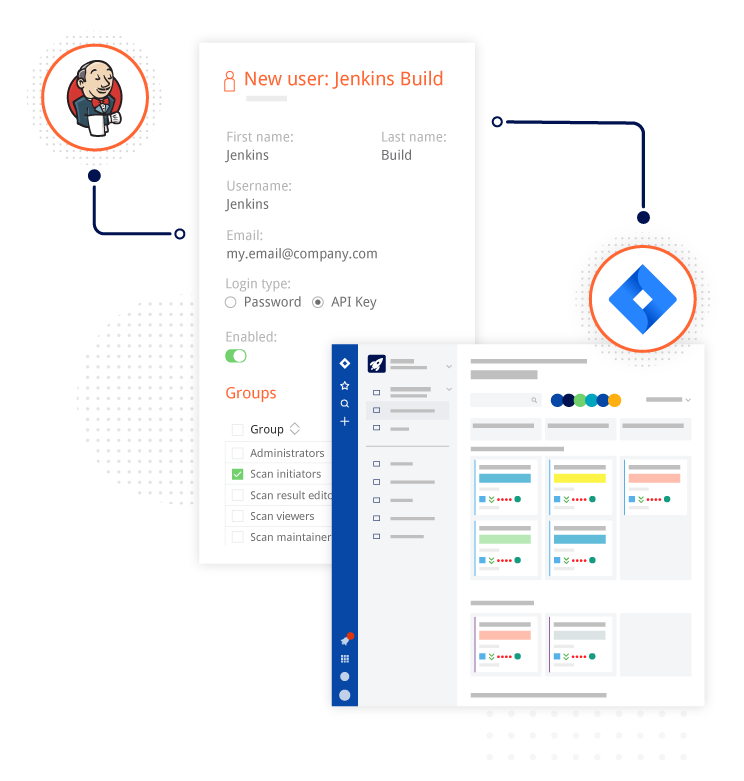 Bake security into software development processes
A wide array of integrations (e.g. CI/CD, bug-tracking systems, and a rich API) means you can bake security into your software development.
Security technology, accessible for all
Get fast, easily-digested feedback on vulnerabilities, tailored to you.
Collaborate with AppSec teams to fix security bugs
Native Jira integration, featuring ticket options for severity and confidence level triggers, means developers can collaborate with teams to remediate critical issues.
View all features
Free time for AppSec to do more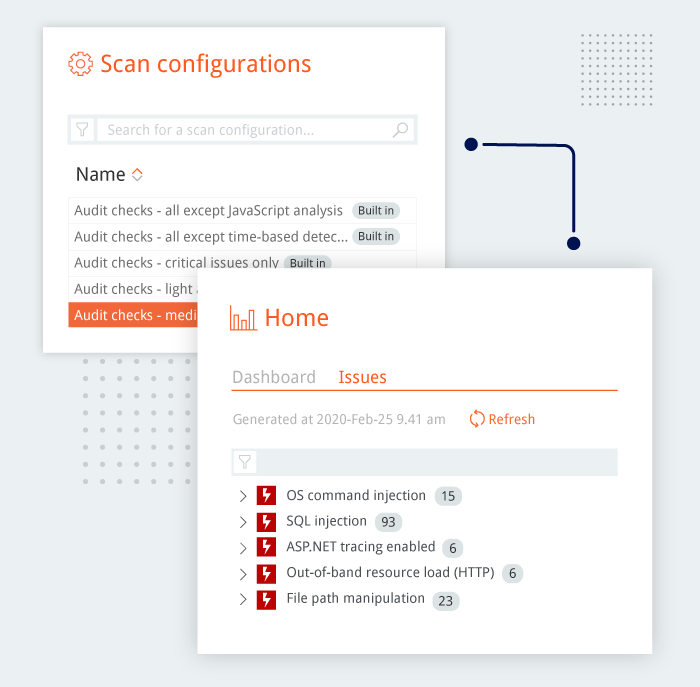 Free time to eliminate vulnerabilities
Always-on scanning has your back. Smart prioritization will save you time when detected threats begin to stack up.
Work with Burp Scanner
Gold standard scanning, powered by PortSwigger Research, and trusted at over 13,000 organizations worldwide. With remediation for every bug, designed to help you scan smarter.
Customize and control
Take control with custom scan configurations, to help you hunt down even the trickiest bugs while minimizing false positives.
Powered by Burp Suite technology trusted at over 13,000 organizations worldwide
The same Burp Scanner you know and love - now scaled for the enterprise. Driven by PortSwigger's world-leading cybersecurity research team, it can find everything from classic bugs to vulnerabilities you don't even know exist yet.
Burp Scanner's multi-AST approach maximizes coverage, while minimizing false positives, without the need to instrument code. In fact, it's capable of finding many critical vulnerabilities that even an experienced manual tester could easily miss.
Currently, Burp Suite Enterprise Edition helps us to have an attractive value proposition for our clients with DevSecOps scenarios. Dynamic testing gives very good results versus other solutions. Source: TechValidate survey of PortSwigger customers

See more customer stories

John Vargas

Head of Consulting
Experience a live product demo of Burp Suite Enterprise Edition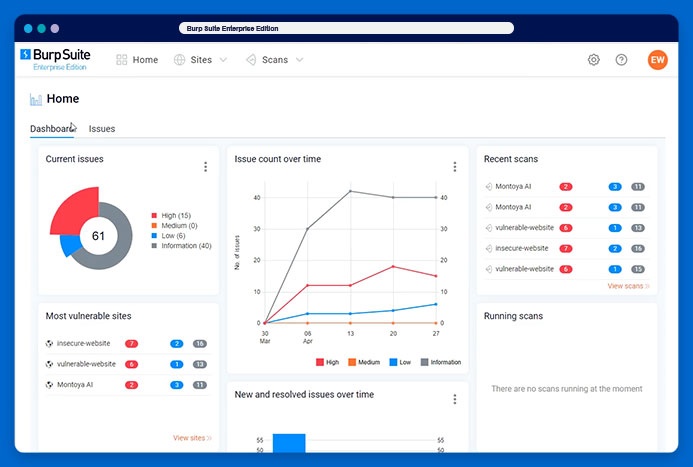 Want to see what Burp Suite Enterprise Edition has to offer?
No email capture, no login details - simply click the button below to enter:
In order to improve ongoing user experience, we have applied web-based tracking to this environment. The tracking is unique to this environment and does not appear in any other PortSwigger or Burp Suite products. Burp Suite products do not track identifiable user data.