Your one-stop reference for infosec events announced for 2021 so far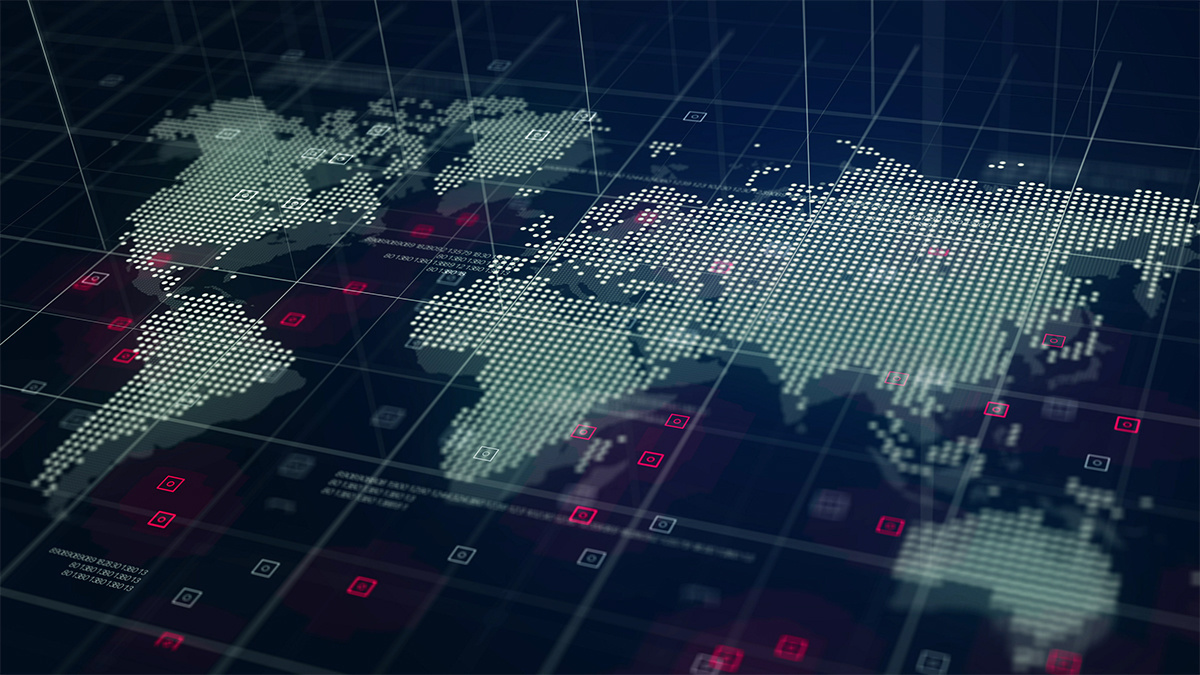 While Covid-19 has, for now, put an end to in-person industry conferences in many countries, the infosec events calendar has nevertheless remained impressively busy.
While some organizers chose to cancel their 2020 events, especially at the pandemic's outset – starting with Mobile World Conference (MWC) last February – most transformed them into all-virtual affairs instead.
In-person, indoor events will surely be the among the last activities to return to normal once Covid response-mandated restrictions across many countries are eased. But with vaccines now being rolled out worldwide, many infosec events scheduled for the second half of 2021 were tentatively planned, and have been held, as in-person conferences.
Many have so far persisted with a virtual model or compromised with a hybrid format – and there may be no going back to the former status quo.
"We have realized that a significant element of business can progress without the need to incur extensive costs associated with face to face engagement – not only in the form of travel and accommodation, but also those costs associated with hours lost in travel time," Camilla Currin, cybersecurity consultant at infosec firm Trend Micro, told The Daily Swig.
"Will we start slipping back into that 24/7 business lifestyle or will we continue to drive the online, connected world, where we attend streamed conferences and events?
"Will the developers of collaboration tools get us to a place where the functionality of these tools provide richer experiences to what we used to experience in person? Only time will tell."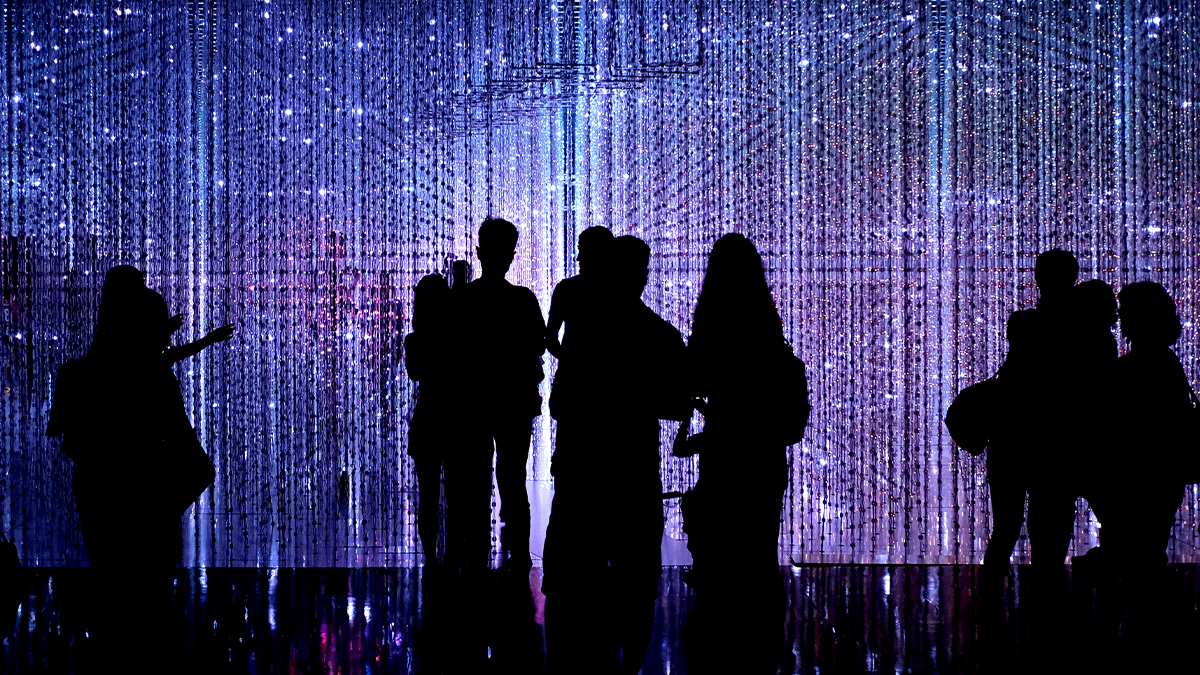 The infosec calendar is once again looking busy and – for now – largely virtual
It remains to be seen how many formerly in-person events persist with the online model, permanently adopt a hybrid model where those who can't attend can instead stream presentations (AUSCert2021, for instance, is taking this approach), or dismiss the hybrid option for fear that it will cannibalize the in-person conference.
Most will no doubt be keen to restore the many revenue streams that were lost in the virtual migration that took place last year.
In the meantime, the infosec calendar, which we've set out below, is once again looking busy and a mixture of formats are on offer.
Cybersecurity conferences: 2021 schedule
Here's a rundown of upcoming cybersecurity conferences, which we will update throughout the year as events are announced, rescheduled, or reconfigured:
APNIC 52 | September 13-16 | Virtual
Regional internet address registry for the Asia-Pacific offers internet and networking experts, government officials, and others a forum for learning, networking, and developing policies related to internet operations.
Visit the APNIC website for full details.
AusCERT2021 | September 15-18 | Queensland, Australia (also virtual)
Organized by Australia's Cyber Emergency Response Team, AusCERT2021 is the event's 20th edition and will be in hybrid mode, being live-streamed from the Star Gold Coast hotel.
Visit the AusCERT website for full details.
h@cktivitycon | September 18 | Virtual
Now in its second edition, this HackerOne conference provides talks, CTFs, and more features aimed at ethical hackers and bug bounty hunters.
Visit the HackerOne website for full details.
Security@ by HackerOne | September 20-21 | Virtual
The conference will share insights on HackerOne's latest Hacker-Powered Security Report, approaches for integrating security research into development lifecycles, and ethical hacking case studies.
Visit the HackerOne website for full details.
ApacheCon 2021 | September 21-23 | Virtual
The Apache Software Foundation introduces content across numerous categories, including Big Data, fintech, and Tomcat, related to Apache projects.
Visit the ApacheCon website for full details.
Open Source Summit + Embedded Linux Conference 2021 | September 27-30 | Seattle, US (also virtual)
Technical conference aimed at developers working on embedded Linux and industrial IoT products and deployments and fostering collaboration between developers, sysadmins, devops, architects, and others.
Visit the Linux events website for full details.
Kaspersky Security Analyst Summit | September 28-29 | Virtual
Speakers from Kaspersky, PwC, Mandiant, Group IB, and Yandex, among others, will discuss topics including emerging threats, threat hunting, and advanced persistent threats.
Visit the Security Analyst Summit website for full details.
International Cyber Expo / International Security Expo | September 28-29 | London, UK
The co-located events cover both cybersecurity and physical security systems and how the two intertwine, and feature both conferences and exhibitions.
Visit the International Cyber Expo website for full details.
Linux Security Summit | September 29-October 1 | Seattle, US (also virtual)
"Technical forum for collaboration between Linux developers, researchers, and end-users" whose "primary aim is to foster community efforts in analyzing and solving Linux security challenges".
Visit the Linux events website for full details.
Cyber Defense Summit 2021 | October 3-7 | Washington DC, US
Two days of trainings followed by the conference. Previous edition of the Mandiant event featured Christopher Krebs, then director of the US Cybersecurity and Infrastructure Security Agency.
Visit the Mandiant website for full details.
VMworld 2021 | October 5-7 | Virtual
Hosted by VMware, the multi-cloud conference features a security track and keynotes from actor Michael J Fox and Dr Nicole Forsgren from Microsoft Research.
Visit the VMware website for full details.
CISA Annual National Cybersecurity Summit | October 6, 13, 20, 27 |
Virtual events on four consecutive Wednesdays with presentations from government officials, academics, and industry leaders on how to protect our physical and virtual infrastructure.
Visit the US CISA website for full details.
BlackBerry Security Summit 2021 | October 13 (AMER & EMEA), October 14 (APAC) | Virtual
Fully virtual cybersecurity conference with a particular focus on mobile and IoT, featuring trends and strategies and use cases for combating cyber-threats.
Visit the BlackBerry website for full details.
conINT 2021 | October 16-17 | Virtual
Virtual intelligence and security conference features a CTF competition and will raise funds for the National Child Protection Task Force, which provides law enforcement with investigative expertise and resources.
Visit the conINT website for full details.
(ISC)² Security Congress 2021 | October 18-20 | Virtual
Dozens of sessions around professional development, with topics potentially including cloud security; DevSecOps; governance, risk and compliance (GRC); and career development.
Visit the (ISC)² website for full details.
All Day DevOps | October 28 | Virtual
Already fully virtual before the pandemic hit, All Day DevOps returns for its 2021 edition with another 24-hour extravaganza of presentations from 180 speakers across six tracks, including DevSecOps.
Visit the All Day DevOps website for full details.
CyberSec&AI Connected 2021 | November 4-5 | Virtual
Conference focused on AI and machine learning and how they intersect with security and privacy will cover topics such as privacy-preserving AI, AI for cyberthreat intelligence, and election security, privacy, and trust.
Visit the CyberSec&AI Connected website for full details.
Black Hat Europe | November 8-11 | London, UK (also virtual)
Black Hat's final major event of the year will as usual feature a stellar range of speakers speaking about hacking tools and techniques, security vulnerabilities, and cybercrime trends.
Visit the Black Hat website for full details.
AWS re:Invent | November 29-December 30 | Las Vegas, US (also virtual)
A slimmed down event appears to be in the offing after 2020's three-week cloud computing conference from Amazon Web Services (AWS) featured more than 500 sessions repeating to serve different time zones.
Visit the re:Invent website for full details.
CyberCrimeCon 2021 | December 2 | Virtual
The Group-IB conference features presentations from cybersecurity leaders, infosec researchers, forensic experts, and law enforcement professionals on detecting and tackling cybercrime.
Visit the CyberCrimeCon website for full details.
READ MORE PasswordsCon 2020: Authentication expert expresses skepticism about 'passwordless' future