Your one-stop reference for infosec events announced for 2021 so far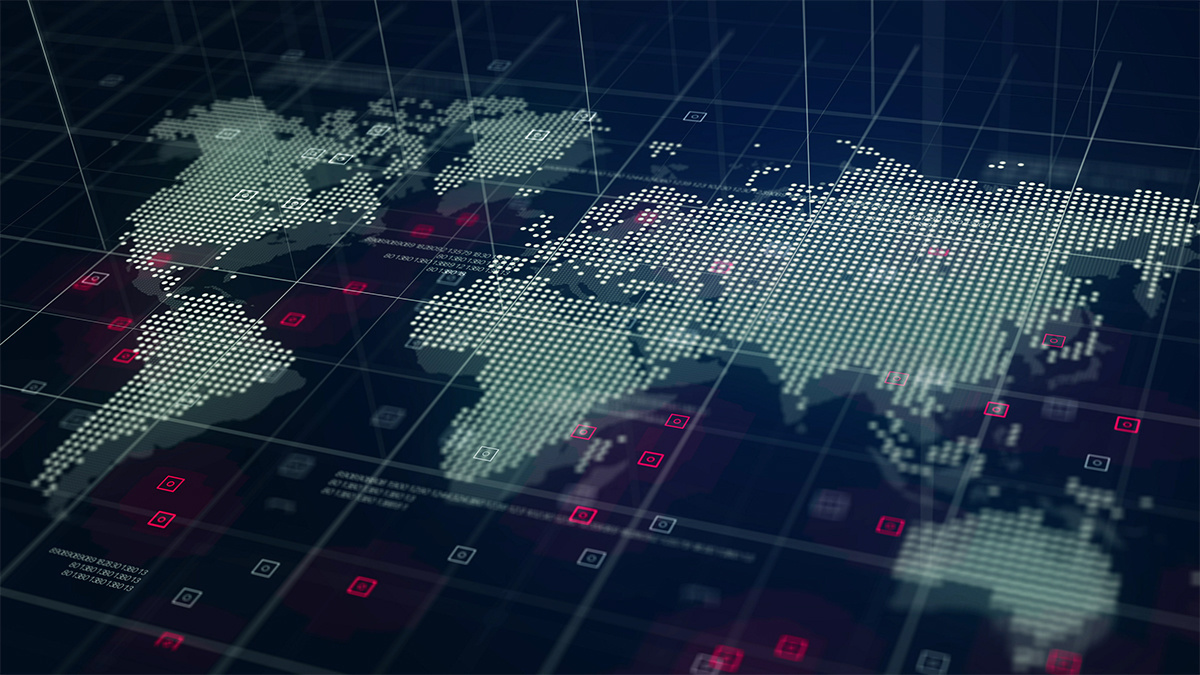 While Covid-19 has, for now, put an end to in-person industry conferences in most countries, the infosec events calendar has nevertheless remained impressively busy.
While some organizers chose to cancel their 2020 events, especially at the pandemic's outset – starting with Mobile World Conference (MWC) last February – most transformed them into all-virtual affairs instead.
In-person, indoor events will surely be the among the last activities to return to normal once Covid response-mandated restrictions across many countries are eased. But with vaccines now being rolled out worldwide, some infosec events scheduled for the second half of 2021 are tentatively being planned as in-person conferences.
Whether those plans are fulfilled or not, however, there may be no going back to the former status quo.
"We have realized that a significant element of business can progress without the need to incur extensive costs associated with face to face engagement – not only in the form of travel and accommodation, but also those costs associated with hours lost in travel time," Camilla Currin, cybersecurity consultant at infosec firm Trend Micro, told The Daily Swig.
"Will we start slipping back into that 24/7 business lifestyle or will we continue to drive the online, connected world, where we attend streamed conferences and events?
"Will the developers of collaboration tools get us to a place where the functionality of these tools provide richer experiences to what we used to experience in person? Only time will tell."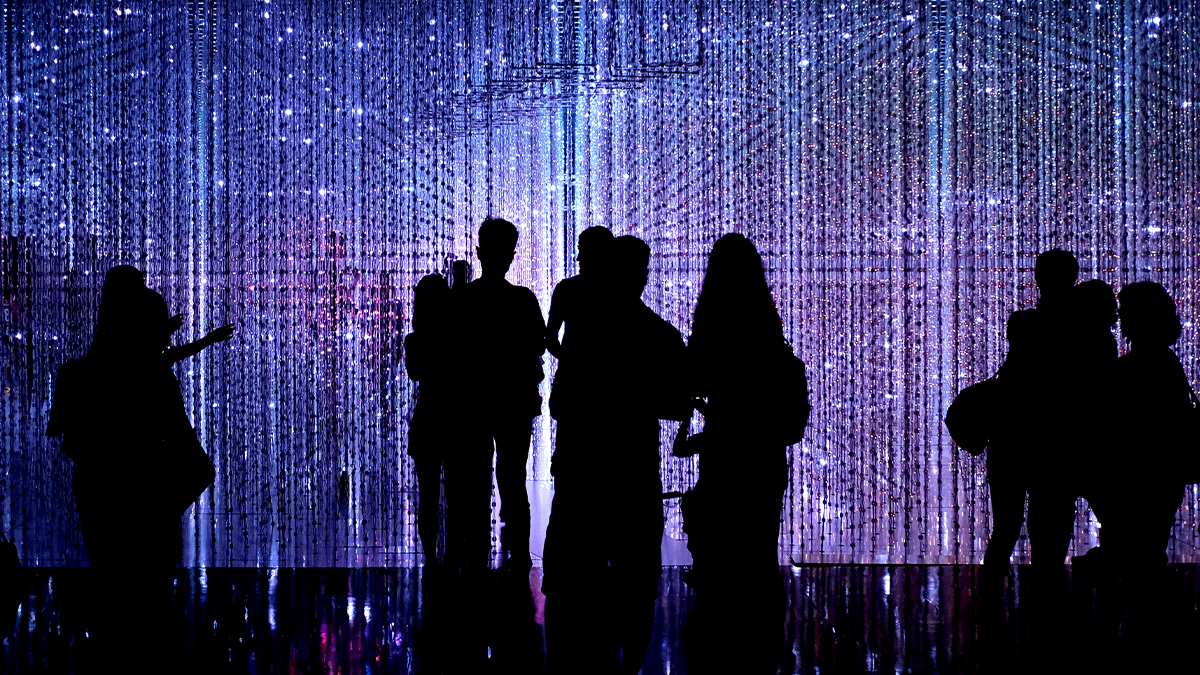 The infosec calendar is once again looking busy and – for now – largely virtual
It remains to be seen how many formerly in-person events persist with the online model, adopt a hybrid model where those who can't attend can instead stream presentations (AUSCert2021, for instance, is taking this approach), or dismiss the hybrid option for fear that it will cannibalize the in-person conference.
Most will no doubt be keen to restore the many revenue streams that were lost in the virtual migration that took place last year.
In the meantime, the infosec calendar, which we've set out below, is once again looking busy and – for now – largely virtual.
Cybersecurity conferences: 2021 schedule
Here's a rundown of upcoming cybersecurity conferences, which we will update throughout the year as events are announced, rescheduled, or reconfigured:
Security Summits | Feb 3-December 8
SecurityWeek is hosting eight virtual cybersecurity summits covering topics including IoT security, supply chain security, and threat intelligence.
Visit the Security Summits website for full details.
SANS Institute live training courses | February 27-December 13
The SANS Institute continues to offer remote, on-demand training packages and live training sessions.
Visit the SANS Institute website for full details.
OWASP Training Events 2021 | March 9, May 25
The OWASP Foundation is so far hosting two training events in 2021 with attendees learning about DevSecOps, threat modelling, and web application security essentials, among other infosec topics.
Visit the OWASP Foundation website for full details.
Black Hat Spring Trainings 2021 | March 15-18
Hands-on, technical training in everything from infrastructure hacking to incident response, for individuals of all experience levels.
Visit the Black Hat website for full details.
CYSAT Davos 2021 | March 17-19
Amid the proliferation of data-gathering space services, CYSEC and AP-Swiss are bringing together ethical hackers and space industry experts and executives to discuss how to bolster the cybersecurity of European space assets.
Visit the CYSAT website for full details.
EU Cyberpolicy Forum | March 23
Kaspersky CEO Eugene Kaspersky, Guillaume Poupard of French cybersecurity agency ANSSI, Bart Groothuis, Member of the European Parliament, and Susana Asensio of Spain's Industrial Cybersecurity Center will discuss EU cybersecurity policy.
Visit the registration form for full details.
Priv8 | March 23-25
The digital privacy summit organized by crypto-powered VPN developers Orchid will feature Edward Snowdon, Audrey Tang, and Zooko Wilcox.
Visit the Orchid website for full details.
GitHub Satellite | March 26-27
A virtual event where software developers can see their peers showcase ground-breaking security research and catch the latest GitHub announcements.
Visit the GitHub Satellite website for full details.
Cisco Live | March 30-April 1
Featuring keynote talks, training sessions, and contests, Cisco Live has separate events for the Americas, APJC, and EMEAR regions.
Visit the Cisco Live website for full details.
Collision 2021 | April 20-22
The tech conference will feature talks from DEF CON and Black Hat founder Jeff Moss, Luta Security founder and CEO Katie Moussouris, and Cloudflare co-founder and COO Michelle Zatlyn.
Visit the Collision website for full details.
Hardwear.io Hardware Security Trainings | April 26-28
The hardware-focused security training may or may not be held online, with further details to follow.
Visit the Hardware.io website for full details.
Red Hat Summit | April 27-28
The Red Hat Summit features online keynotes, breakout sessions, and networking opportunities.
Visit the Red Hat website for full details.
Black Hat Asia 2021 | May 4-7
Hacking tools, techniques, and trends from preeminent hackers and infosec professionals, to be delivered in an all-virtual format.
Visit the Black Hat website for full details.
IBM Think | May 11-12
A virtual summit covering risk assessments, ROI, cost reduction, and maintaining customer relationships through new, innovative technologies.
Visit the IBM website for full details.
IEEE Symposium on Security and Privacy | May 23-27
The 42nd edition, like previous editions, focuses on developments in computer security and digital privacy.
Visit the IEEE website for full details.
DockerCon LIVE 2021 | May 27
Docker, the containerized development platform, offers dozens of technical sessions and product demos from Docker experts, 'captains', and partners.
Visit the DockerCon website for full details.
CyberSecurity Festival | June 16, 23, 30
Hosted by Computing, the event offers presentations, panel sessions, fireside chats, workshops and networking opportunities once a week for three weeks in all all-virtual format.
Visit the CyberSecurity Festival website for full details.
MWC Barcelona | June 28-July 1 | Barcelona, Spain
The telecoms industry's flagship conference was cancelled last year as Covid-19's first wave gathered steam but organizers have pushed back the date for the 2021 edition in the hope of holding an in-person conference.
Visit the MWC Barcelona website for full details.
IFSEC International 2021 | July 12-14 | ExCeL London
IoT security and the convergence of physical and information security have become increasingly prominent topics at IFSEC, which also showcases CCTV and access control systems and is hosting online events in June.
Visit the IFSEC Global website for full details.
Black Hat USA 2021 | July 31-August 5 | Las Vegas (also virtual)
Black Hat's flagship event, which organizers hope will be an in-person/virtual hybrid, will feature the usual presentations on the latest cutting-edge security research, plus hacking tools demonstrated in the Arsenal sessions.
Visit the Black Hat website for full details.
DEF CON 29 | August 5-8
Black Hat's less corporate sister event, is not cancelled for 2021, as the famous in-joke meme would have it, but may or may not be held in virtual 'Safe Mode' again – that all depends on the results of a risk assessment.
Visit the DEF CON website for full details.
National Cybersecurity Show | September 7-9 | Birmingham, UK
Covering cyber-essentials such as cyber management, security, protection, and recovery, the event is pitched as a one-stop shop for protecting businesses from cyber threats.
Visit The Security Event website for full details.
WiCyS 2021 | September 8-10
Women in Cybersecurity (WiCyS) is putting together a schedule of panels and presentations, workshops, 'birds-of-a-feather' sessions, lightning talks, and student research poster sessions.
Visit the WiCyS website for full details.
AusCERT2021 | September 15-18 | Queensland, Australia (also virtual)
Organized by Australia's Cyber Emergency Response Team, AusCERT2021 is the event's 20th edition and will be in hybrid mode, being live-streamed from the Star Gold Coast hotel.
Visit the AusCERT website for full details.
Open Source Summit | September 28-October 1 | Dublin, Ireland
The Open Source Summit – at the time of writing scheduled to take place in Dublin – is pitched as "a unique environment for cross-collaboration between developers, sysadmins, devops, architects and others".
Visit the Open Source Summit website for full details.
(ISC)² Security Congress 2021 | October 18-20
Dozens of sessions around professional development, with topics potentially including cloud security; DevSecOps; governance, risk and compliance (GRC); and career development.
Visit the (ISC)² website for full details.
All Day DevOps | October 28
Already fully virtual before the pandemic hit, All Day DevOps returns for its 2021 edition with another 24-hour extravaganza of presentations from 180 speakers across six tracks, including DevSecOps.
Visit the All Day DevOps website for full details.
AWS re:Invent | November 29-December 30 | Las Vegas
A slimmed down event appears to be in the offing after 2020's three-week cloud computing conference from Amazon Web Services (AWS) featured more than 500 sessions repeating to serve different time zones.
Visit the re:Invent website for full details.
Black Hat Europe | November 8-11
Black Hat's final major event of the year will as usual feature a stellar range of speakers speaking about hacking tools and techniques, security vulnerabilities, and cybercrime trends.
Visit the Black Hat website for full details.
READ MORE PasswordsCon 2020: Authentication expert expresses skepticism about 'passwordless' future