Announcement comes as event producers iron out the logistics of streaming DEF CON 28 around the world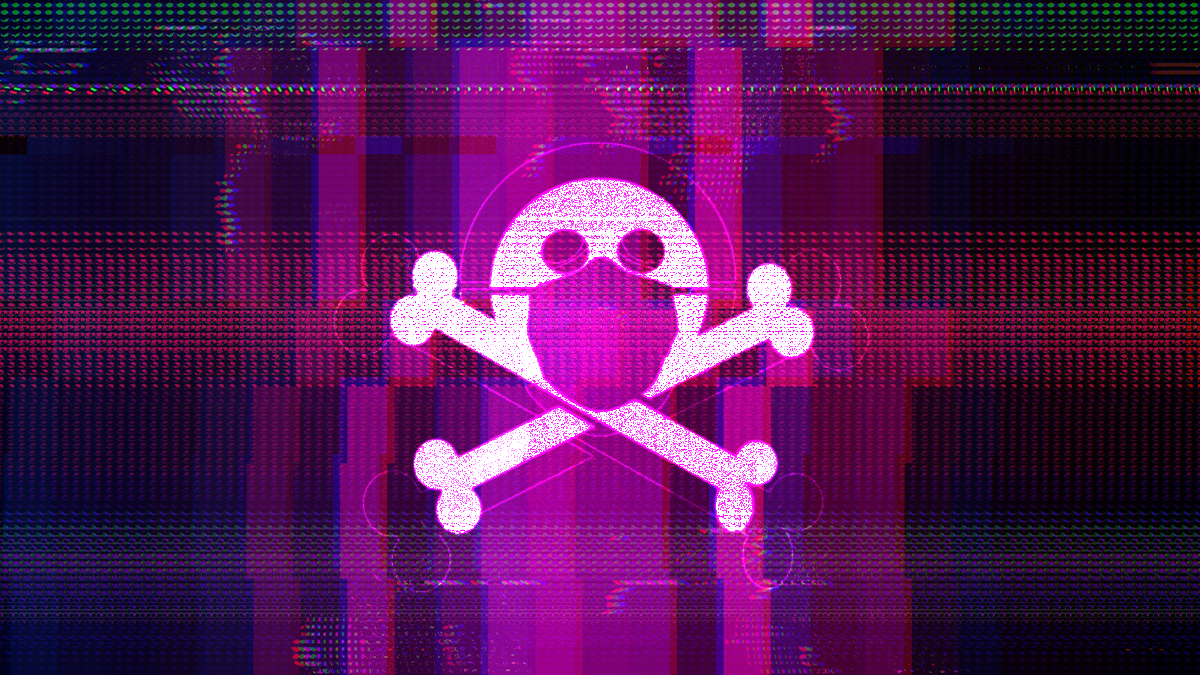 UPDATED The upcoming virtual DEF CON 2020 hacking conference will be free to attend for all, the organizers have confirmed.
Taking to Twitter yesterday (May 12), Nikita Kronenberg, DEF CON's content director, announced: "We're not charging a fee for DEF CON safe-mode."
The development comes four days after DEF CON founder Jeff Moss confirmed that the hacker conference's 28th edition was cancelled as a live event – riffing on a long-running meme in the process – with a virtual alternative taking its place.
Black Hat USA, DEF CON's co-located, business-oriented counterpart, revealed on the same day that it too was going virtual.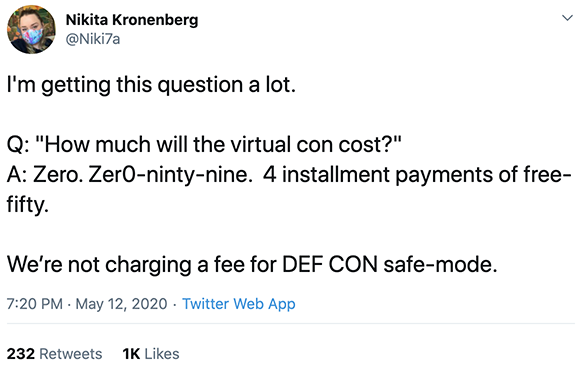 Tickets for DEF CON 2019 cost $300 per ticket for all four days.
Aimed at more of a corporate market (along with hosting world-renowned research sessions), Black Hat tickets in 2019 ranged from $2,295 to $2,895 for the briefings program and $595 or $695 for a business pass, depending on when the tickets were purchased.
A spokesperson for Informa Tech, the organizer of Black Hat USA, told The Daily Swig that pricing details for the event "are being finalized and will be announced early next week".
The dates for the sibling conferences, which normally take place in Las Vegas, will remain the same in their virtual format: Black Hat will run for five days between August 1-6, and DEF CON for the subsequent three days between August 7-9.
Outside broadcast
The announcement that 'Safe Mode' 2020 will be free comes as public discussions continue on the DEF CON forum regarding the logistics of organizing the event.
The reaction to Moss's suggestion of potentially using "Discord with a connection to Twitch to handle the large video stream size needed for big talks" was generally positive, with Twitch variously described as "perfect" for accommodating thousands of attendees simultaneously, and having "good mod tools" as well as "an events program".
READ MORE Virtual cybersecurity conferences: An expanding list
Moss also floated potential new features including "new on-line Mystery Challenge, a DEF CON is Canceled music album, remote CTFs like the DEF CON CTF and Hack-a-Sat, Villages like the Packet Hacking Village, Red Team Village, and BioHacking, Contests like the TeleChallenge, Ham Exams, and more."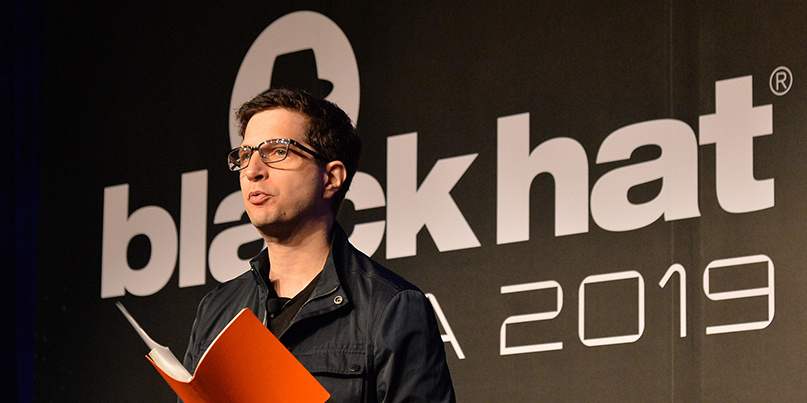 Jeff Moss at Black Hat Asia 2019
Coronavirus concerns
Black Hat USA and DEF CON, undoubtedly two of the biggest events in the infosec calendar, are the latest in a string of cybersecurity conferences to go virtual amid the ongoing Covid-19 pandemic.
However, DEF CON China, which was originally scheduled between April 17-19, has been put on hold, while Black Hat Asia, initially scheduled to take place from March 31-April 3, has been pushed back to the end of September, with Singapore still the intended location rather than online.
However, Moss has now expressed concern that "conferences that [are] postponed to later this year will be caught up in the 'second wave' after restrictions start to ease".
This article was updated on May 13 with a response from the organizers of Black Hat about plans to announce pricing.
RECOMMENDED Making Mr. Robot: Jeff Moss on the push for authenticity in award-winning hacker show