New feature has been rolled out to a select group of users in the US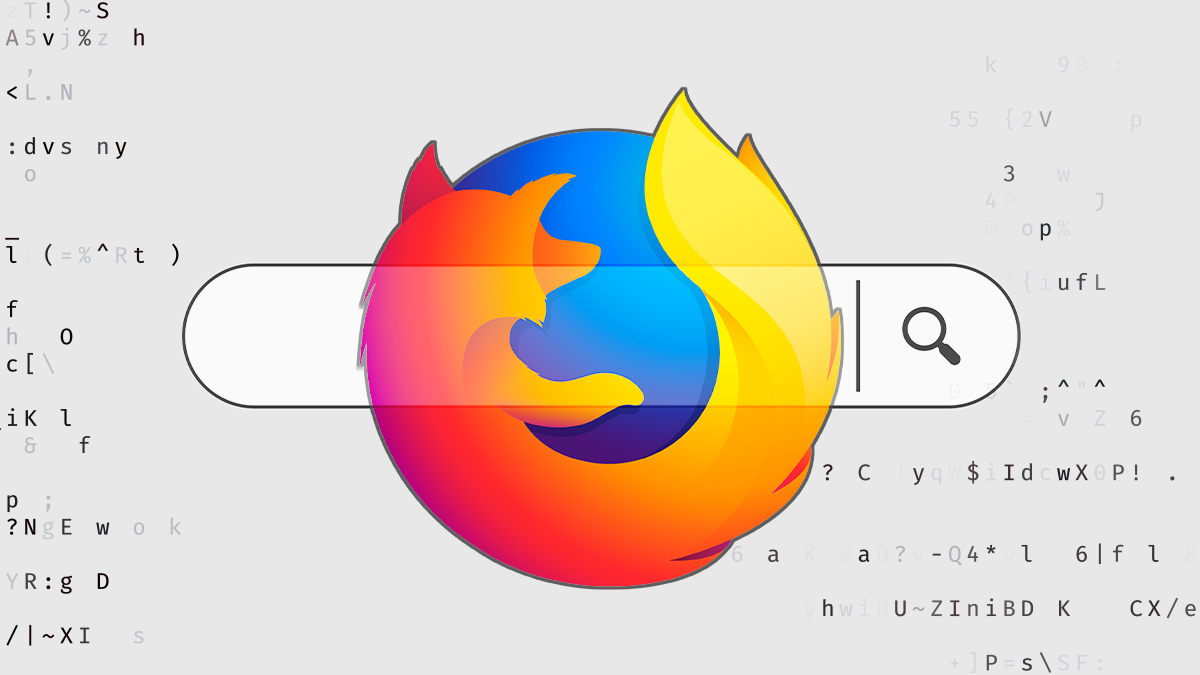 Mozilla's Firefox is styled as a privacy-centric browser, but a new feature may send more data to the organization than you would like.
Firefox 93 started to land on users' systems on October 5, bringing with it a range of privacy and security enhancements.
These included a default block placed on potentially insecure HTTP downloads from HTTPS pages, sandboxed iframe downloads prohibition, and the introduction of SmartBlock 3.0, a tracking protection feature.
Amid these advances, the latest stable branch of the browser also introduced Firefox Suggest – and this change has not been met warmly by all parties.
'A trustworthy guide'
Introduced on September 15, Firefox Suggest is described by Mozilla as a feature for clearing up clickbait, decluttering the web, and getting people where they want to go quickly.
The system, built directly into the browser, is what Mozilla calls a "trustworthy guide to the better web, surfacing relevant information and sites to help people accomplish their goals".
"Firefox Suggest will enhance this [search] by including other sources of information such as Wikipedia, Pocket articles, reviews, and credible content from sponsored, vetted partners and trusted organizations," the organization says.
"Users outside of the US will have local results only (browsing history, bookmarks, and open tab suggestions)."
DEEP DIVES What does the future hold for browser security? The latest features destined for mobile and desktop
Speaking to The Daily Swig, Mozilla spokesperson Ellen Canale said Firefox Suggest with smarter contextual suggestions has, so far, been rolled out to a "very small percentage of US users" who can allow it if a prompt appears.
If a prompt has not appeared, the feature has not been included in what the spokesperson calls the "study".
Sponsored content
Firefox already offers search bar suggestions, but the Suggest feature takes this a step further by offering sponsored content from partners vetted by Mozilla based on what you're searching for.
If users are prompted and opt-in to the new offering in the Firefox suggest experience, Search queries, city-level location data, and whether or not a user clicks on a suggestion (and which suggestion) are collected and sent to partners through one of Mozilla's proxy services.
Mozilla says that no personally identifiable information (PII) is collected, and other data points are only used in ways that the user has consented to.
"The sponsored content the majority of US users are likely seeing does not include access to any new data types and can be turned off at any time," the spokesperson added.
Read more of the latest browser security news
"Data collection needed to provide the service is only enabled if the users offered the experience explicitly opt-in through a prompt."
Firefox Suggest is intended to be customizable, but the issue is that in the latest release, there is confusion over whether or not the feature has been enabled or not.
"We've heard the feedback that it's difficult to verify when these smarter contextual suggestions are available or enabled," Canale said. "We are working to improve the experience to make this clearer."
Mozilla says that each ad partner – such as adMarketplace – must meet Firefox's vetting standards. Results from Wikipedia, which is not sponsored, may also appear.
How to disable Firefox Suggest
To see if you are opted-in to Contextual suggestions after updating your Firefox build, you can go to Preferences > Privacy & Security > Address Bar > Firefox Suggest.
If the Contextual suggestions string ('Firefox will have access to your location, search queries, and visited sites') has been checked, you can also choose to uncheck this and disable the feature.
"If you do not see that label then the default experience is enabled with no new kinds of data sharing," Mozilla says.
RELATED Firefox 93 lands with HTTP download blocking, new user privacy features
Under Contextual suggestions you will also find a tab for "Include occasional sponsored suggestions" – and it is this option you want to uncheck to stop sponsored ads from appearing.
The Firefox team has acknowledged the concerns around sponsored ads appearing, which arguably could undermine the browser's privacy-based foundation.
"We get it," Canale told us. "We also want to provide a choice for people who want a purpose-driven and independent company to create software for them that provides real privacy, transparency, and valuable help with navigating today's internet."
YOU MIGHT ALSO LIKE Let's Encrypt root cert update catches out many big-name tech firms