Online reporting portal has already received 2.5 million visits since launch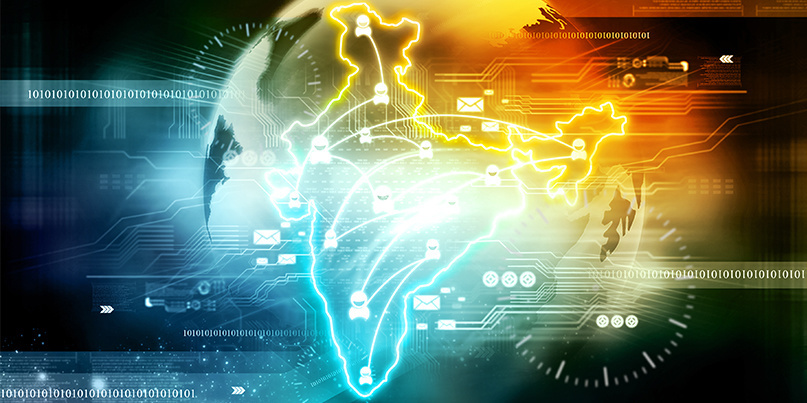 Authorities in India have launched a new cybercrime reporting portal, in a move the Ministry of Home Affairs hopes will encourage more citizens to report online crimes.
Launched last month, the national Cyber Crime Portal portal has two categories: one for reporting crimes against women and children, and another for general cybercrime, including phishing, ransomware, and denial-of-service attacks.
Victims of cyber-attacks and cybercrime can use the tool to file anonymous reports, or give their details so they can track the case online.
In either case, cybercrime reports are forwarded to police forces in the relevant Indian state, who then passes the report down to district level for investigation.
Cybercrime in India: From online abuse to DDoS attacks
India has experienced rapid rises in online crime, with incidents increasing almost five-fold between 2011 and 2016.
The authorities are also concerned that victims of online sexual and non-sexual abuse, such as harassment, may not be taking their cases to the police.
According to India-based IDC analyst Mohsin Baig, the country's Computer Emergency Response Team (CERT-In) believes cybercrime is increasing 21% annually.
"The portal caters to complaints pertaining to cybercrimes only with special focus on cybercrimes against women and children along with financial fraud," he told The Daily Swig.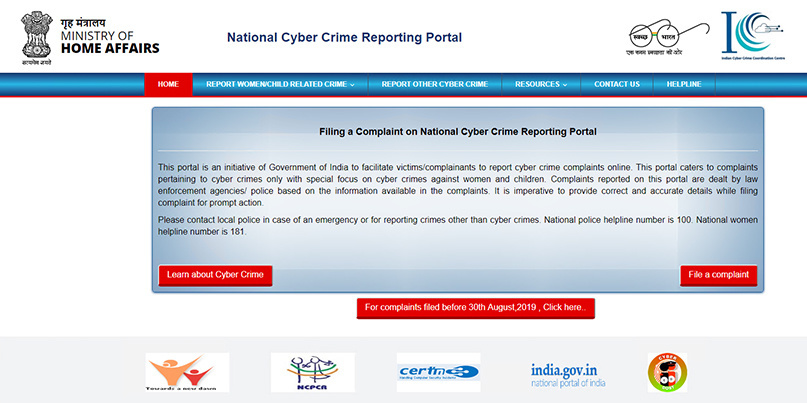 India's Cybercrime Portal was launched last month
Although there is a focus on sexual crimes, especially those against children, the Ministry of Home Affairs also wants Indian citizens to use the portal to report fraud and other internet crime.
According to Baig, the portal has already received 2.5 million visits.
"With the 'Digital India' vision and increase in internet usage over the last decade, the number of people going online has increased drastically," said Jaykishan Nirmal, senior vice president at Aujas Networks, an Indian member of cybersecurity body CREST.
"As a result, the number of cybercrimes has also increased, exponentially."
Nirmal added: "The Ministry of Home Affairs, government of India, due to the borderless nature of cybercrimes, and also under the National Mission of Safety for Women and Children, has developed the Cyber Crime Reporting Portal to facilitate public reporting of all types of cybercrimes online."
"From a social perspective this has been widely accepted and welcomed by the people of India. The government is working in collaboration with the police, in particular, to prevent the publication of offensive digital content.
"However, it's more aligned to citizen well-being rather than corporates and industry. All in all, it's a good start but we will have to wait and see the acceptance across time."
The opening of the new cybercrime reporting portal follows the Indian government's announcement earlier this year that it had broken ground on a dedicated cybersecurity center in Mumbai.
RELATED IoT security: India faces growing onslaught of cyber-attacks