Pyramid WiFi launches a private browsing alternative to VPNs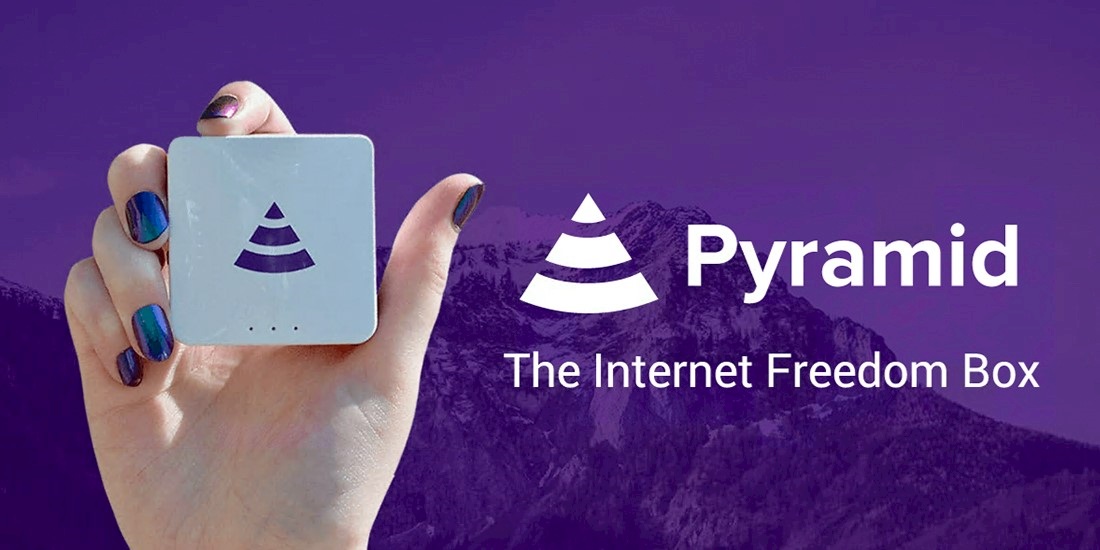 Good security and public hotspots have never really gone hand in hand, with risks associated with connecting to the internet ranging from fraudsters stealing a person's bank details, to agencies keeping tabs on a browsing history.
There are many tools that an individual can use to protect their personal privacy, and more and more seem to be appearing every day as the world awakens to the exploitative factors of being online, and marketers, equally, try to make a buck off paranoia.
It is this environment in which Pyramid WiFi enters – a hardware gizmo that automatically connects a person's device to their own secure WiFi, using Advanced Encryption Standard with a 256-bit keys, with a 2048-bit DH key and no-logging policy to do so.
The Daily Swig sat down with Paul McGinley, founder of the new personal web browser, to find out why users should care about online security, and why they might choose to do so with the Pyramid product.
Congratulations on the launch! What led to the creation of Pyramid WiFi?
Paul McGinley: Pyramid started off when I was working in Germany for a couple of months and couldn't access any of the content I paid for at home.

I found watching content on a VPN on a small iPhone screen frustrating, both in experience and the fact that it didn't work on my TV. So in building a simple solution for myself, I felt like there was an opportunity to make it simple for anyone, on any device, anywhere in the world, to access the internet without restrictions.
In total, it has been slightly over two years to date to bring Pyramid to life.
How does it differ from what a user can achieve with a VPN, or even internet dongle?

PM: We differ mainly in experience – with Pyramid it's plug and play.
You can protect privacy, stay secure, and unlock content across all your devices just by connecting to WiFi. That level of simplicity and experience just doesn't exist with conventional VPN software.
Not to mention the fact that the VPN space in general is very inconsistent and underwhelming with a recent report showing 84% of Android VPNs leak website traffic and many 'free VPNs' creating a false sense of security and profiting from users' personal information.
What sort of problems, if any, did you experience in its development?
PM: I think developing any product is a balancing act and development takes a lot longer than anticipated, especially when there are a lot of moving parts, but overall we've been fortunate not to have any major problems.

Pyramid guarantees a no-logging policy, and we've seen examples where similar services – such as VPN provider Private Internet Access – are frequently tested in federal court cases. Do you expect to face a similar backlash to the anonymity that you provide?
PM: I think that it is a challenging time for encryption, but more broadly for human rights and civil liberties in general.

Whilst developing the product, the UK passed a number of draconian laws including the Investigatory Powers Act, which records the browsing activity and communication of all internet users, and the Digital Economy Act which, through adding Age ID to the internet, effectively creates the world's largest database of sexual preferences.
It became very clear that human rights were being compromised and we already had a large encrypted network, so we started to make privacy one of the key focuses of our offering.

I would not anticipate that it [Pyramid] will be tested in court, however, we are prepared to defend the rights of our users.
I do anticipate backlash, and this likely stems from ignorance and a culture of fear that is very prevalent in the UK.
A key part of our mission is a company is to make privacy and internet freedom accessible, and a big part of that is education. I'm sure as our campaign kicks off there will be some tensions but the very notion that providing privacy protections and overcoming censorship is controversial shows how much this product is needed.
But these protections surely come at a cost?
PM: Our product is currently available in our 'early access' program where we are making sure it provides a great experience to our users before making it more widely available.

Pyramid starts at £49 with a monthly subscription (£7.99/month) but we also have a great offer where the device and an annual access pass can be purchased for £69, and that has been our most popular option so far.
Our cost was based on the fact that we wanted to make the product as accessible and affordable as possible, whilst still being able to grow and so far, the reaction to pricing has been pretty positive.

Will Pyramid adhere to the incoming WPA3 standards and new protections for internet users?

PM: I think WPA3 is a welcomed improvement, especially when considering the vulnerabilities exposed with the 'Krack' exploit.

We would look to introduce the WPA3 protocol in a software update. Pyramid does offer more protection, particularly in that it encrypts all data preventing the network or internet provider from keeping logs or records of your browsing activity, rather than just opportunists who aim to take advantage of vulnerabilities on insecure networks.