This isn't the first time the landlocked nation has restricted web access for citizens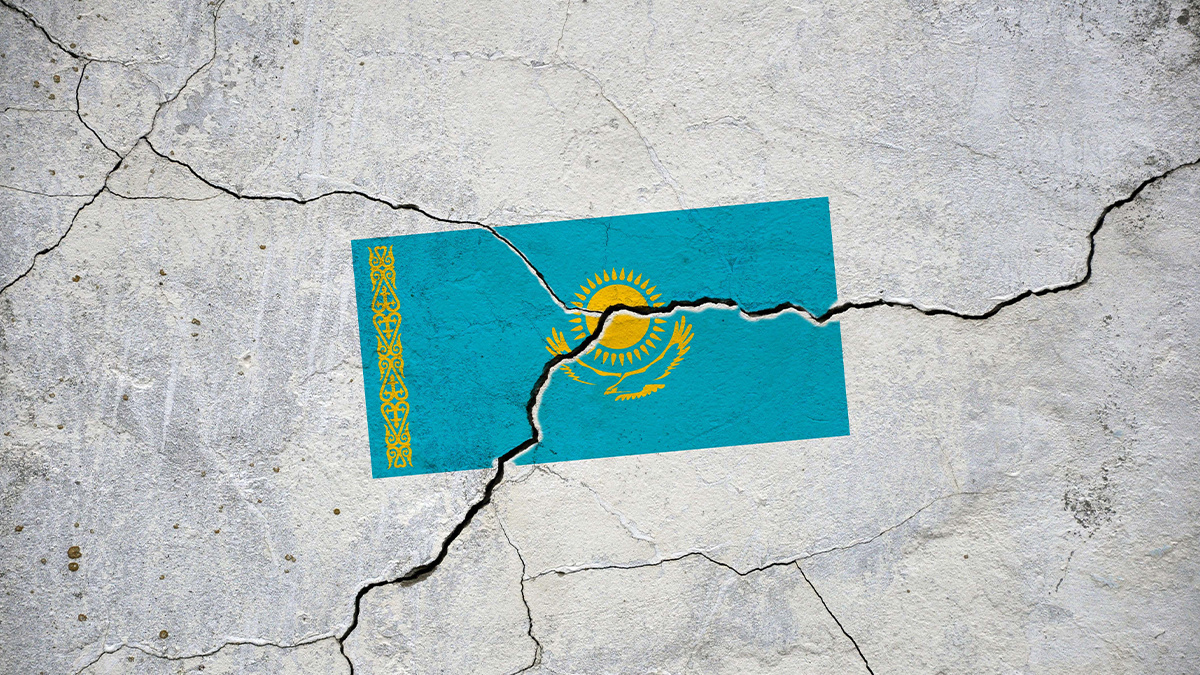 The Kazakhstan government has blocked internet access for citizens as violent protests over fuel prices continue to sweep the country.
According to NetBlocks and Cloudflare, which monitor network disruptions and shutdowns around the world, a significant disruption to internet service in the country started on Tuesday (January 4), progressing to a nation-wide communications blackout the following day.
State-led denial of service
WhatsApp, Signal, and Telegram messaging services are reportedly offline, and local operators Kaz Telecom, Beeline, and Kcell have shut down their services.
Beeline tweeted: "Currently, we are experiencing restrictions on the provision of mobile internet services for reasons beyond the control of the companies."
Read more of the latest security news from across Asia
The move comes after protests started to spread across the landlocked nation at the weekend, prompted by removal of a price cap on fuel.
Police reportedly used tear gas and stun grenades against hundreds of protesters massed in the main square in the city of Almaty and a state of emergency was declared, with a curfew and a ban on mass gatherings. Since then, dozens of police officers have been killed.
Kazakhstan's president, Kassym-Jomart Tokayev, has now accepted the government's resignation and pledged to restore the price cap. However, the protests continue thanks to widespread anger over poor living conditions and government corruption.
Previous attempts
This isn't the first time that Kazakhstan has attempted to restrict internet use, says independent cybersecurity researcher and consultant Dr Lukasz Olejnik.
"Kazakhstan desired to experiment with custom technical constraint that would enable censorship and increase cybersecurity and privacy risks," he tells The Daily Swig.
He cites a government requirement two years ago for internet users in the country to download and install a government-issued root certificate on all devices and in every browser in order to access the web.
Once installed, it allowed the government to decrypt and read anything a user typed or posted, as well as intercepting their account information and passwords.
YOU MAY LIKE Activists condemn mass denial of service amid Sudan's nationwide internet shutdown
Kazakhstan also has a history of repression. "Last year, internet shutdowns in Kazakhstan coincided with anti-government protests in several cities calling for the release of political prisoners following a resolution passed by the European Parliament on human rights in the country," Natalia Krapiva, tech-legal counsel at campaign group Access Now, tells The Daily Swig.
"The authorities responded with violence and detained approximately 50 protesters."
Krapiva added: "In 2019, Kazakhstan throttled and blocked social media when opposition groups called for a protest to coincide with World War II victory celebrations that month, and in 2018, Kazakhstan throttled social media when opposition leaders live-streamed events."
Internet shutdowns, she says, are an increasingly common tactic by repressive governments attempting to suppress protests, conceal election results, and suppress critical speech.
"And what we see is that they succeed with none of those things. Research shows that internet shutdowns are associated with more violence and they also attract more international attention, making it very difficult to conceal election fraud or police abuses," she says.
"In addition, internet shutdowns are also extremely costly and hurt the economy, which is something that the government of Kazakhstan should consider given that the current protests were spurred by economic reasons."
RECOMMENDED Mauritian government's plan to intercept web traffic marks 'death knell for freedom of speech'