'Assume your information has already been compromised'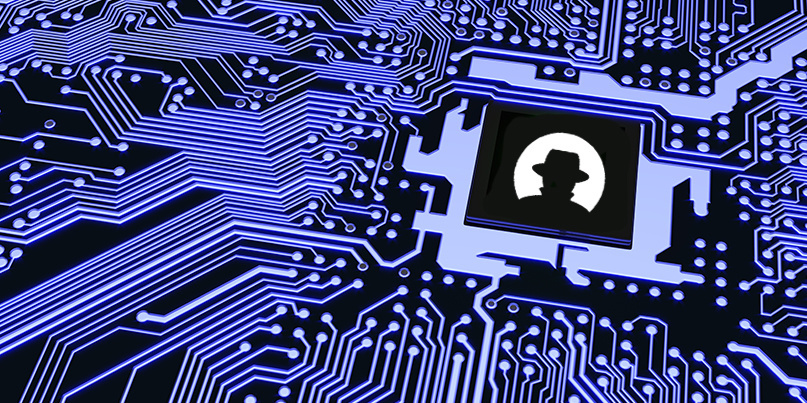 With corporate mega-breaches now an all-too-common occurrence, consumers should work to the assumption that their data has already been compromised and take action to minimize further exposure to cybercriminals.
This is one of the key takeaways of the 2019 Black Hat USA Attendee Survey – an annual poll of industry professionals that was released today, ahead of the eponymous security conference next month.
In this survey of 345 security professionals, it will come as no surprise to learn that those at the industry's front line have serious concerns about vulnerabilities and threats affecting end users – ranging from privacy issues in social media to flaws in consumer authentication methods and potential for election hacking.
In fact, most of the respondents to the 2019 Black Hat USA Attendee Survey were of the opinion that the majority of consumers' data is already available to criminals and corporations who wish to misuse it.
According to the survey, 90% of security pros believe that no matter how careful individuals are, their data is likely to be available to criminals right now. Meanwhile, just one-third of those surveyed believe that it will be possible for consumers to protect their privacy and identities in the future.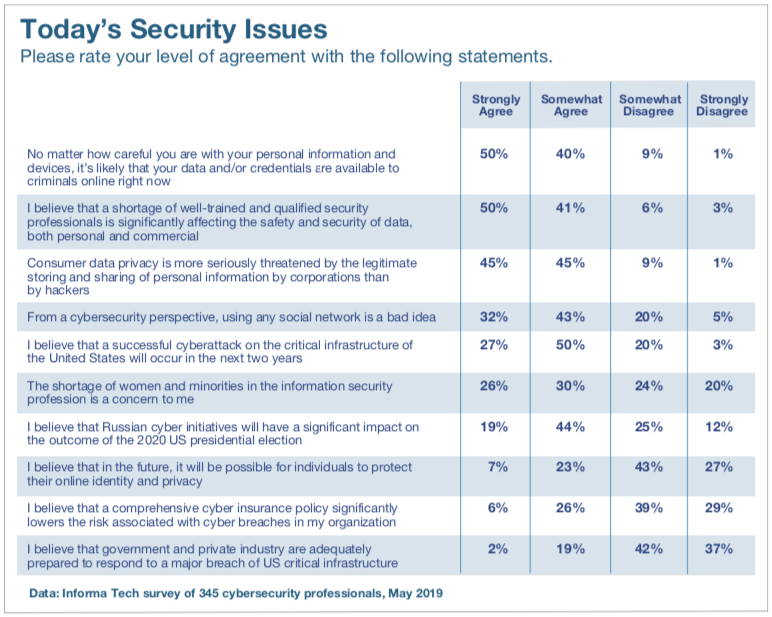 Importantly, while those in the security community continue to witness a sharp increase in both the volume and sophistication of cyber-attacks, the same cannot be said for most consumers, many of whom are said to have no idea how vulnerable they are.
"To be quite frank, I am telling people that it has become very hard to really protect your personal information – it's close to not being possible," wrote one survey respondent.
"There is so much data out there already about every single person. At this point, trying to protect your data is not really effective."
In the same stroke, virtually all security professionals believe that businesses are not doing enough to protect consumer data. Just 1% of survey respondents agreed with the statement that "most corporations are doing a pretty good job of security customer data".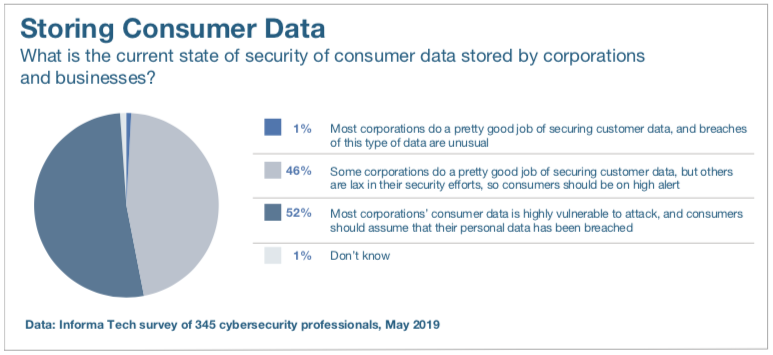 So what can consumers do to minimize their exposure to security issues and cybercriminals? According to those surveyed, individuals can take some simple steps to reduce the risk.
"Security professionals recommend that consumers use strong passwords that are not easy to guess and are not repeated across online sites and services," Black Hat general manager Steve Wylie told The Daily Swig.
"Consumers should also use cybersecurity and privacy tools to protect their data, with 92% of Black Hat survey respondents citing multi-factor authentication tools as effective.
"Lastly, while security professionals consider using social media a high-risk activity, consumers can improve their security on these platforms by being cautious of what they are sharing to the public and not providing any personal information."
Black Hat USA takes place in Las Vegas next month. The Daily Swig will be back with coverage throughout the event.