Precariousness of EU withdrawal could lead to a UK cybersecurity brain drain, says Dave Lewis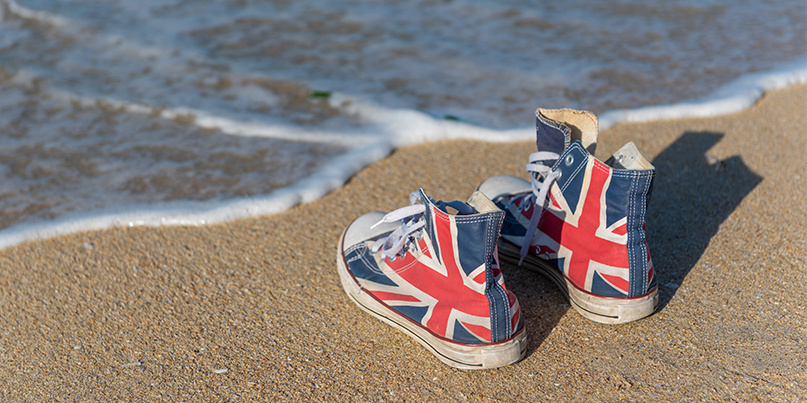 COMMENT Recently I had the pleasure of speaking at a conference in Dublin, Ireland. I have to admit that I always enjoy my trips to that city.
As my car made its way from the airport to the hotel, I remarked at the staggering amount of construction work taking place along the banks of the River Liffey.
The driver commented that this was due, in large part, to the surfeit of companies that were pulling up stakes in England as a direct result of the unpredictability of the UK economy in a post-Brexit world.
The ripple in the pond from the Brexit sized pebble has had a quantifiable impact.
We've heard stories of companies such as Dyson leaving the UK, but these large multinationals are by no means the outliers.
When I was at the conference the next day, I had conversations with some of the other attendees about the companies making their way into the city. This is no doubt a boon for jobs in Ireland, but there has been a decidedly unintended consequence as a result.
While hundreds of new jobs have been brought to the Emerald Isle, house prices have increased significantly, based on anecdotes from some of the locals.
I was told that some companies have even gone to the extent of building their own housing to accommodate staff. The overall infrastructure isn't well suited to support this massive influx of staff and their families – at least not just yet.
The amount of anxiety from my UK-based friends is not to be dismissed, either.
The uncertainty as to how things will ultimately transpire has led many to look for jobs outside of the UK in response. This includes English security professionals who are trying to figure out how to emigrate to other countries if organizations do indeed start upping sticks.
There's also the frustration of the many computer security workers in the UK who have lived there for 20-plus years, but are not citizens.
Without a clear understanding of what the future holds for them, they too are looking elsewhere for work.
The Brexit brain drain is well underway – and it is unclear, with the ever-shifting deadlines, when any of this might be sorted out.
On the bright side, this may be just the impetus needed to spend on infrastructure builds to provide better roads, high speed rail transit to nearby communities, and greater access to affordable housing.
But concern for the future of the UK cybersecurity industry is mounting, as numerous professionals seek greener pastures and maybe some stability in their lives.
YOU MIGHT ALSO LIKE Tokyo 2020 Olympics: Network defenders have 365 days to secure sites and systems