Tech giants clamp down on disinformation; Facebook gives users more control over their data; and the world's longest streaming webcam is taken offline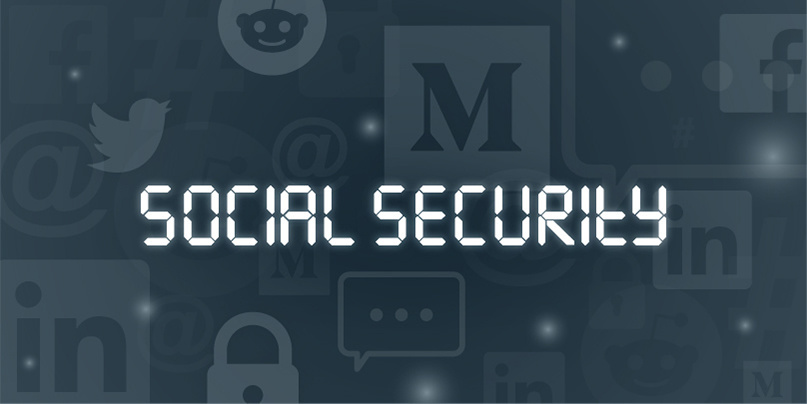 The ongoing protests in Hong Kong skidded into the world of infosec this week, after Google announced that it had disabled 210 YouTube channels for spreading misinformation.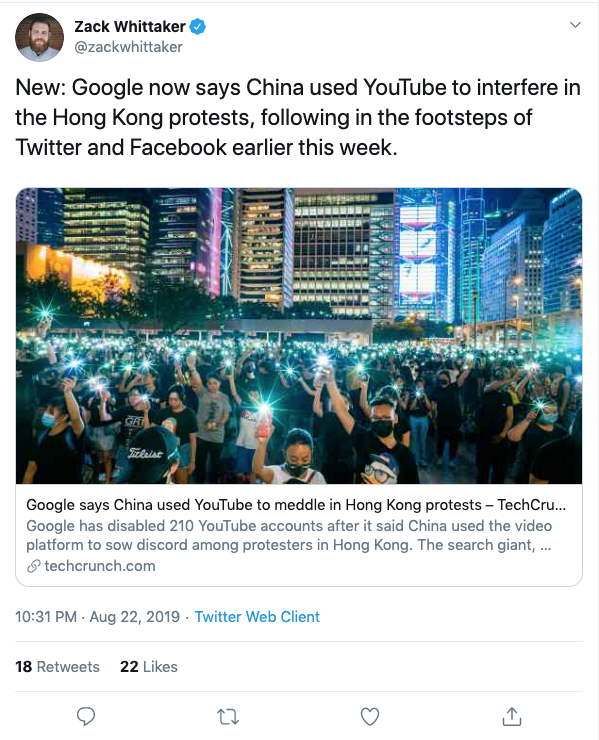 China is the likely culprit, Google said upon its action, which follows similar efforts taken by both Facebook and Twitter recently. Twitter, for its part, has removed 936 accounts so far, all from within the People's Republic of China, it said.
"Overall, these accounts were deliberately and specifically attempting to sow political discord in Hong Kong, including undermining the legitimacy and political positions of the protest movement on the ground," the social media company wrote in a statement on Monday.
"Based on our intensive investigations, we have reliable evidence to support that this is a coordinated state-backed operation."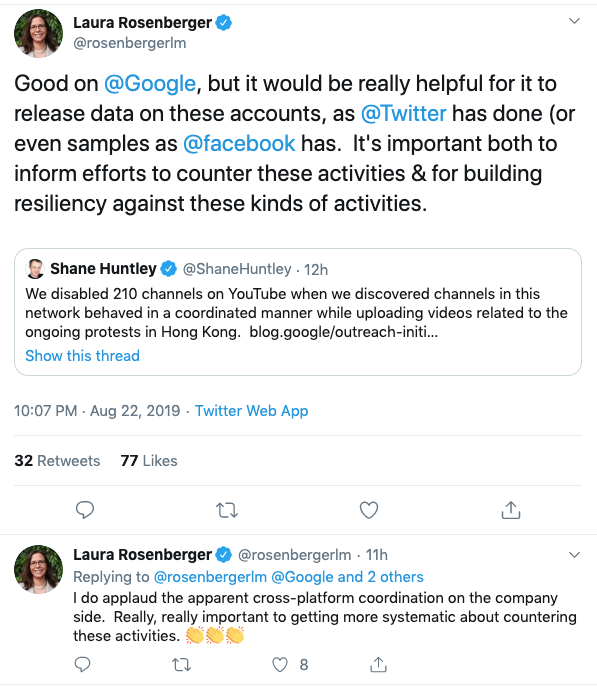 Twitter, simultaneously, has decided to crack down on state-run advertising – government-backed media will no longer be able to run ads on the platform.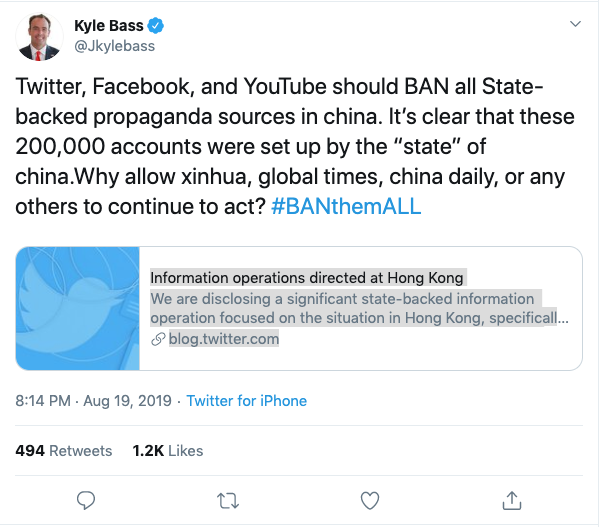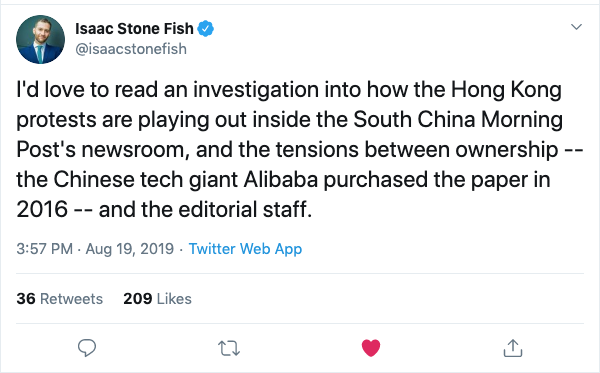 The latest wave of pro-democracy protests in Hong Kong began in March, initially over proposed extradition legislation that critics say undermines the Special Administrative Region's autonomy. The demonstrations have been running in full force ever since.
While internet censorship is rife in China – Facebook, Twitter, and Google are all blocked by the Great Firewall – protestors have been using digital tools and platforms to bring momentum to their movement, both online and off.
Whether hacktivism or not, it's the type of dissent that may be on the decline, The Daily Swig reports.
"China is taking over Hong Kong. Our society has no justice and no future. We're just making a last-ditch attempt to do something amid our despondency," a protestor told The Guardian on Sunday.
Sticking with social media news, Facebook on Tuesday released a new tool that enables its users to discover what information apps and websites collect on them.
The 'Off-Facebook Activity' utility will provide users with a summary of the data and an option of removing that information from their account, Facebook said.
"This is how much of the internet works, but given that the average person with a smartphone has more than 80 apps and uses about 40 of them every month, it can be really difficult for people to keep track of who has information about them and what it's used for," Erin Egan, Facebook's chief privacy officer, and David Baser, director of product management, wrote in a statement.
It didn't take long for Facebook, still on a major rebrand mission following the Cambridge Analytica data scandal, to be questioned over its latest transparency efforts.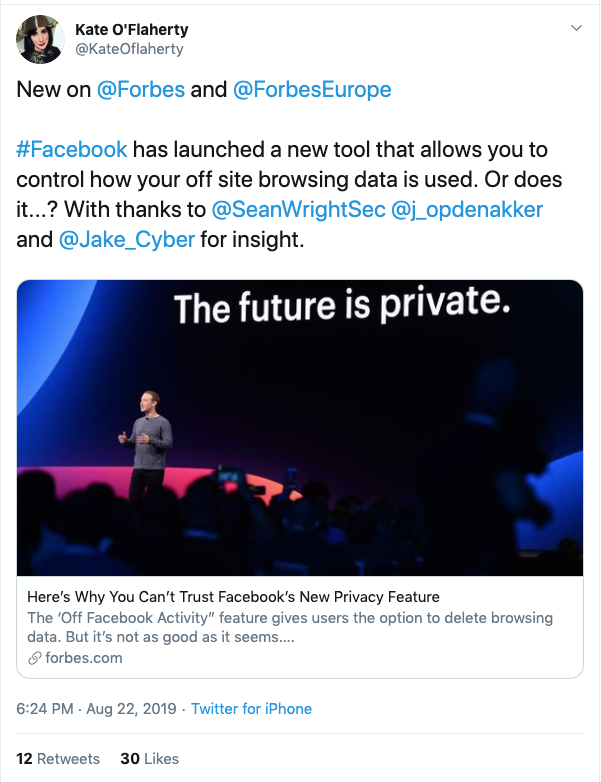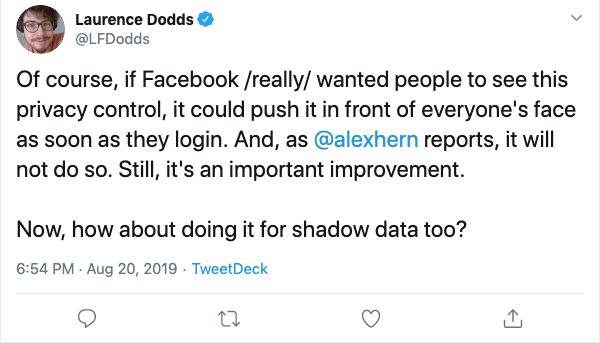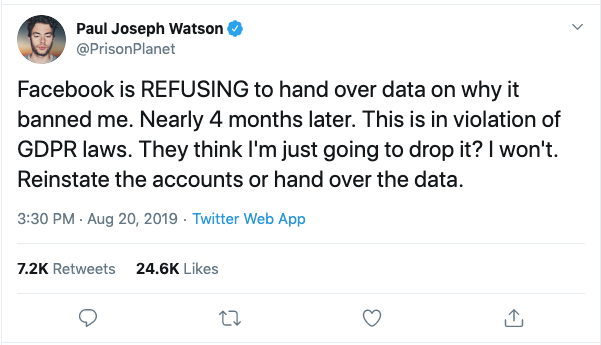 Hate it or love it, as of Q1 of this year, Facebook had 2.37 billion monthly active users – a slight increase over the previous quarter.
In other news, a poignant moment for internet culture this week as the owners of the world's longest streaming webcam decided that it would be going offline on August 30.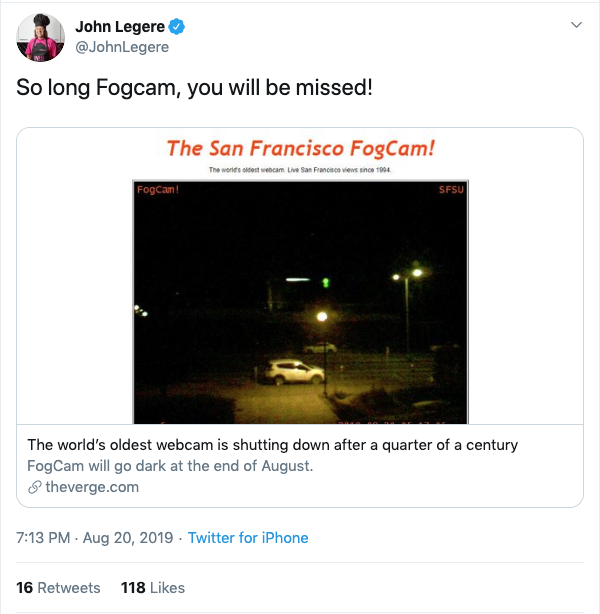 The San Francisco FogCam [non-HTTPS link], one of the world's first webcams, coming second to only Cambridge University's the Trojan Room Coffee Pot cam, had been offering live views of the San Francisco State University since 1994 – mainly the queue of the campus coffee shop.
It's creators, Jeff Schwartz and Dan Wong, said that the time had come to pull the plug.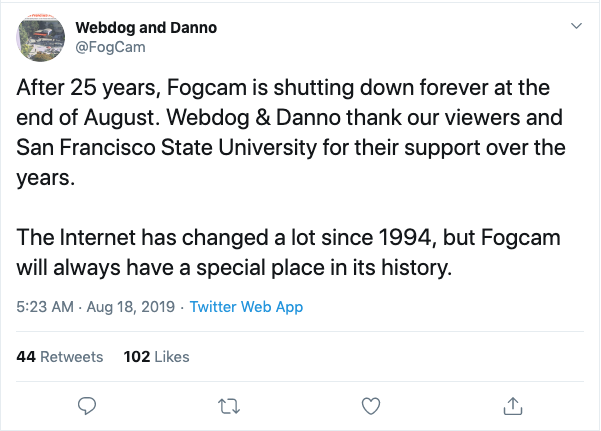 "Our webcam is a throwback to the early days of the Internet when anyone could do anything," Schwartz told SFGate.
And finally, it seems that some companies are still grappling with password storage issues.
On Monday, for example, cryptocurrency exchange Coinbase released a post-mortem relating to an incident that caused the login credentials of 3,420 of its customers to be stored in plain text, The Daily Swig reported.
Coinbase rightly triggered a password reset for its customers, and if you have an account with Virgin Media Ireland, it sounds like you might want to do this, too.